The Bullhorn Linkedin Integration: Recruiter System Connect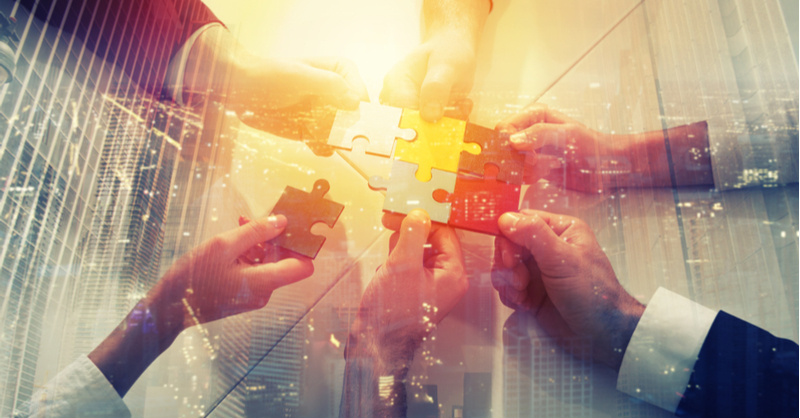 Recruiter System Connect, affectionately known as "RSC," is the next-generation integration that connects Bullhorn's applicant tracking system (ATS) with LinkedIn Recruiter to make recruiters more effective using both solutions.
Cross System Awareness becomes Recruiter System Connect
A few years ago, Bullhorn leveraged its strong partnership with LinkedIn to become the first recruitment-specific ATS/CRM to build the Cross System Awareness integration. For years it delivered value for our joint customers, but with all great technology (and technology partnerships), Bullhorn and LinkedIn continued to collaborate on what the next-generation integration could look like to deliver more value to our customers. As such, we are extremely proud to be one of the exclusive LinkedIn partners to deliver Recruiter System Connect for our customers. LinkedIn RSC enables deeper integration between these two powerful solutions to make individuals more efficient and teams more collaborative.
Bullhorn ATS + LinkedIn Recruiter = Better together
How is this integration different from Cross System Awareness?
The main difference between CSA (old) and RSC is the data-sharing requirement. Bullhorn and LinkedIn leverage APIs to pass data securely back and forth to unlock new features. To ensure there are no surprises about what data is being shared and what it's being used for, we encourage you to read through our LinkedIn RSC Help article and LinkedIn's FAQs. Additionally, before we enable the integration, our customers need to sign an addendum from Bullhorn that gives us permission to send the required data to LinkedIn. If you are a business that is required to comply with GDPR, please pay special attention to the section in the Help Article covering Consent, and how that impacts the integration.
The top 5 features of the Recruiter System Connect integration
With this level of data sharing between the systems, you can take advantage of new features that take efficiency and collaboration to the next level. Continue reading to understand the top 5 features of this integration and how you can use them to supercharge your recruiting efforts.
Enhanced Profile Widget
One of the most important elements of the integration is actually the simplest. While on a Bullhorn candidate record, having visibility into the LinkedIn profile saves you the time of switching to LinkedIn in a new tab and finding their profile to make sure nothing has changed (like new job or title).
In-Bullhorn Indicator
Similarly, one of the biggest enhancements to the experience while in LinkedIn Recruiter is the presence of the In-Bullhorn Indicator on profiles that are already synced with Bullhorn candidate records. This indicator saves recruiters lots of time switching back into Bullhorn to search for the record. Clicking into the Indicator also surfaces recent Bullhorn submission history, giving you relevant details at your fingertips without switching systems. A recruiter can now tailor their InMail using data from Bullhorn, and also avoid reaching out to someone that their team is already speaking with. #Collaboration
Past-Applicant Spotlight
While running a search on LinkedIn Recruiter, users can now filter the results to only focus on past applicants, which shows LinkedIn profiles that are synced with a candidate record in Bullhorn and have previously been submitted to a job. This is useful for when you're quickly searching LinkedIn for candidates already in Bullhorn. 
LinkedIn Notes and InMail Sync
This one is a personal favourite. One of the most requested features is now possible! Now, if you send or receive an InMail from someone synced with a Bullhorn record, that InMail will automatically be added into Bullhorn as a Note!  Talk about enhanced visibility and collaboration! LinkedIn Notes work the same way (will be added as a Note in Bullhorn automatically). A lesser known feature of RSC is that if you InMail someone who is not synced with a Bullhorn record, and they respond, Bullhorn will automatically create a new candidate record and attach the InMails as Notes.
1-Click Export
The final feature of the RSC integration makes it really easy to submit candidates to Bullhorn jobs without ever leaving their LinkedIn profile.  The new experience lets you search Bullhorn job records that have been synced over, and create an internal submission in Bullhorn with one click.
I can't encourage you enough to check out the more in-depth resources we have on the Bullhorn Customer Community, specifically the interactive training video up on the Bullhorn Learning Hub! (Open the Training tab, follow the instructions to access the Learning Hub, and then search "LinkedIn" to find the Overview video).
If you have any questions, please reach out to your Bullhorn Account Manager.
---
Keen to get the latest Bullhorn tips, product news, and updates straight to your inbox? Subscribe to the Customer Blog today and make sure you never miss a thing! 

Subscribe to the Customer Blog
Subscribe for trends, tips, and insights delivered straight to your inbox.