Webinar Breakdown: VMS Strategy Revealed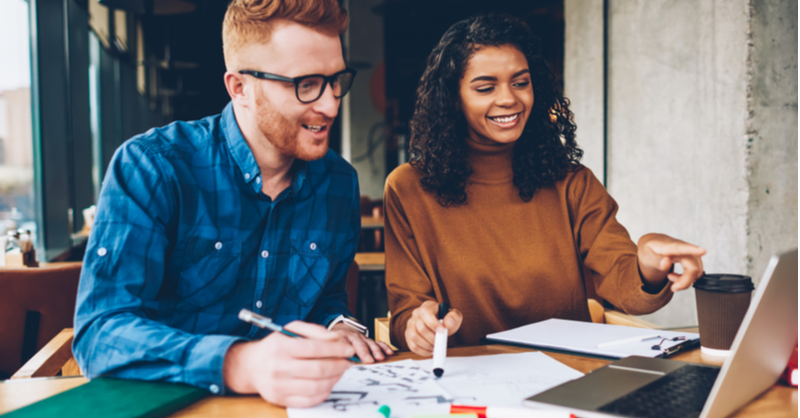 Did you miss our webinar with The Jacobson Group, VMS Strategy Revealed: The Science Behind the Process? Read on to explore an overview of how The Jacobson Group embraced VMS and grew their business after implementing Bullhorn VMS Sync. 
Based in Chicago, Illinois, The Jacobson Group has been the leading provider of talent to the insurance industry for nearly 50 years. The agency has been connecting organisations with insurance professionals at all levels across all industry verticals and provides an array of services including executive search, professional recruitment, temporary staffing and subject matter experts. Jennifer Shorr, Assistant Vice President of Operations, Beth Roekle, Senior Vice President of Talent Delivery, and Catherine Prete, Senior Vice President of Operations at the Jacobson Group, share how they've seen increased recruiter KPIs and speed, increased efficiencies in an industry of tight margins, and deepened specialisation since introducing a dedicated VMS strategy.
The Misconception of VMS Prior to 2019
The Jacobson Group's preference was to focus on working in environments that allowed for high-touch consultative relationships with their clients. At the time, they felt that VMS relationships didn't allow for that consultative high touch at the customer level and would typically try to steer clear from that style of interaction. 
Catherine explains that prior to 2019, The Jacobson Group actively walked away from the VMS-style business and did not seek out new opportunities in that space. The VMS job orders they received were prioritised as low, which really meant that they would not work on VMS jobs unless all of their direct apps were filled. And at the time, direct jobs continued to come in and there was little focus on the VMS job space.
The catalyst for change at The Jacobson Group
The agency began to see an increase in MSP and VMS usage in their space at a very rapid rate and realised that they were missing out on revenue. Catherine conducted a pilot program focused on a small subset of clients with which they already had an MSP agreement and designated a specific recruitment team that only worked on VMS jobs.
Having this dedicated team was so important to their success because there are some key differences between the way you recruit for MSP orders versus the way that you recruit on orders that aren't coming through an MSP. They stressed the importance of speed to submit in an MSP environment where they're constantly competing against one or many other staffing agencies.
After making a concerted effort to shift any processes accordingly to help support that different style of business, they began to see some heavily impacted results.
This year, The Jacobson Group has really put a focus on building good relationships with the participating suppliers within the MSP. "My focus with our team is a lot about creating strong relationships with the MSP partners, the same way that we used to with hiring managers," said Beth.
Since implementing Bullhorn VMS Sync, The Jacobson Group has:
Increased customer portfolio by over 400 percent

Increased fill rate on orders coming through VMSes by 5x

Nearly tripled headcount of people working VMS relationships

Increased participation rate to over 159 percent submitting more than 1 ½ people per job order that the company receives
The strategic importance of MSP jobs coming through VMS
Beth explained that while it used to be common to leverage an MSP if you were an employer or if your agency spent somewhere in the neighborhood of $25 million or more in contingent spend, they're now seeing organisations with as little as $5 million in spend that may look to outsource the management of their contingent labor program. In addition, some of these organisations with smaller spends may decide that rather than having decentralised procurement of their contingent labor, they want to centralise the procurement of their contingent labor and have an in-house MSP. 
In addition to seeing the increased adoption among their customers, the Jacobson Group also thought that they could provide value to the MSPs in a different way than a lot of staffing companies are currently doing. They've used this as a way to increase the breadth and depth of their customer relationships by being able to expand the types of services that we're providing to them. By leveraging their knowledge of the insurance industry, The Jacobson Group was able to add value to MSPs that were operating within that space.
And finally, because of the competitive nature of the MSP environment, they needed to leverage technology differently than they had in the past. The Jacobson Group has spent the past year looking at their processes and technologies and have tried different ways of automating administrative low impact functions. This then frees up their team to spend time in more impactful interactions with candidates, the hiring managers, or the MSP program team.
The role of technology in the new process changes
The Jacobson Group knew they needed to automate some of the labor-intensive parts of the process so that they weren't incurring any unnecessary expenses filling jobs, and could ultimately reduce the overall cost-per-person to the customer.
The agency leveraged Bullhorn VMS Sync to quickly bring jobs from different VMSes into the Bullhorn environment. This eliminated the need to manually key the information into Bullhorn, which could reduce errors as well as get the job into Bullhorn faster. In the event that the job is waiting in someone's inbox and that person is in a meeting or at lunch, the rest of the team can start working on it right away.
The Jacobson Group also piloted the VMS submittals product recently and can now submit candidates directly from Bullhorn into the VMS tool without having to leave Bullhorn.
The three biggest benefits of Bullhorn VMS Sync automation
Speed to submit. The agency is able to start working on a job as soon as a new one is released. Because the process is less labor-intensive, their team can handle a larger volume of work and have been able to see the requisition volume grow month-over-month throughout this past year without changing the size of the team too much.
Efficiency.

The Jacobson Group wanted to automate as many manual processes as they can, which allows them to create cost savings that they can then pass along to the customer.

Being able to spend more time on higher-impact activities.

By increasing overall recruiter productivity by automating processes and increasing the training that they receive, their team is able to focus on strengthening relationships with candidates, being more engaged with candidates, and finding out what hiring managers are really looking for.
With Bullhorn VMS Sync, your agency can have similar results to The Jacobson Group. Request a demo here to learn more about Bullhorn VMS Sync.
---

Subscribe to the Customer Blog
Subscribe for trends, tips, and insights delivered straight to your inbox.