What Does Your Operational Blueprint Look like Post-COVID?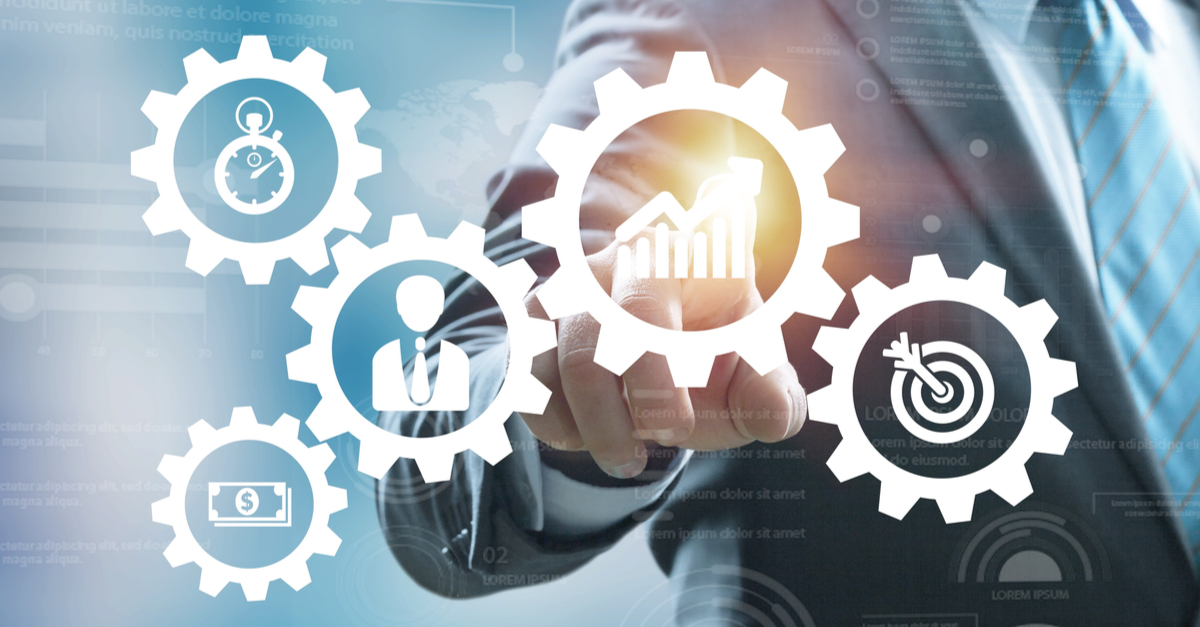 How can you engage with candidates and clients in the current landscape? Bullhorn presented a webinar with Marketplace partners Odro, Textkernel and Cube19 on the subject recently (you can watch it here).
All the experts agreed: COVID-19 has had a profound impact on everyone, professionally and personally, and adapting to the landscape as a business has been a learning experience for agencies.  It has also made it clear companies need the ability to be flexible with their staff and their operating model to set the strategies in place to do more in the post-pandemic world. Questions like 'If we were starting again in this climate what would we do?' and 'Are we agile enough to surf the current waves?' are high on the agenda and, as there will not be one day we wake up 'Post-COVID', the 'fizzle out' means we all need to be prepared right now.
Here you can find a summary of the three questions to ask yourself in the near term to ensure you can emerge even more successful than you were pre-COVID-19. 
How do you get more from a lower cost base?
Pre-COVID-19, success for many was considered to be desks and headcount, now it's about doing more with less – as published in a recent Gartner research study: "The organizations that will come out of this crisis in leadership positions are those that quickly move resources to emerging areas of opportunity while competitors are still ducking for cover." 
In order to prepare yourself for whatever the 'new normal' looks like, consider your technology choices. For example, automation drives efficiency, and with limited resources for most agencies right now, efficiency has never been more important. Or you may want to invest in communication solutions to build your relationships. Evaluate your costs and business goals to determine which solutions will provide you with the most ROI. 
Solutions to consider: 
Video is now here to stay and the benefits have been proven through the COVID-19 testing ground.

Odro

usage steadily rose to 200k mins in Feb – by March it was 6.5m and May 7.7m. More pertinently, that rise meant significant decreases in time to hire.  

Herefish

users have seen increases in automated activity and productivity boosts between 5 hours of automated activity per ATS user, a 12.5% ATS user productivity boost for a minimal user up to 703 hours of automated activity per ATS user equating to a massive 1857% ATS user productivity boost for a Power user.



What does the A-player look like now? 
With fewer resources comes a need to really examine those left in your business and ask yourself if your resource set-up is fit for the future. While previously you might have focused time and effort on developing your 'A'-players, what does an A-player look like now? New skills, like the ability to work autonomously and build relationships in new innovative ways, are newly important to your top contributors.
Or maybe it's time to focus on how you bring together a stellar group of collaborative team players who can succeed more as a collective? If you think that your gut might be over-riding your decision making when it comes to the MVPs in your team then it's probably time to question if you're adequately using data to uncover insights, and how you can bottle any insights and redistribute to make a stellar team of performers rather than focusing on an incredible outlier/s. 
Are you maximising your existing relationships?
If ever there was a time to double down on your client relationships it's now. It is said that 'data is the new oil' but rather, it is data combined with the human touch of relationship building that will really help you emerge on top of your game – confidence is king in a market moving with ever-shifting sands. 
Ask yourself if you are demonstrating your value to the businesses you work with through data-driven decisions that deliver confidence? Are you inspiring your clients to deepen their relationships with you? If not, now is the time to take a long, hard look at the tools at your disposal and how you can utilise them to ensure the road ahead is paved with positive interactions. 
The world is changing at breakneck speed, and it can be challenging to stay on top of how those changes might impact you and your business. Make the right technology decisions now however and you can be sure that one piece of the jigsaw delivers for you in the medium AND long-term.
The Bullhorn Marketplace is home to over 100 pre-integrated solutions that can help you to innovate and differentiate from your competition. Contact us today to find out how you can leverage the Bullhorn Marketplace to positively impact your business.
---

Subscribe to the Recruitment Blog
Subscribe for trends, tips, and insights delivered straight to your inbox.