3 Business Strategies UK Recruitment Leaders Will Prioritise in 2018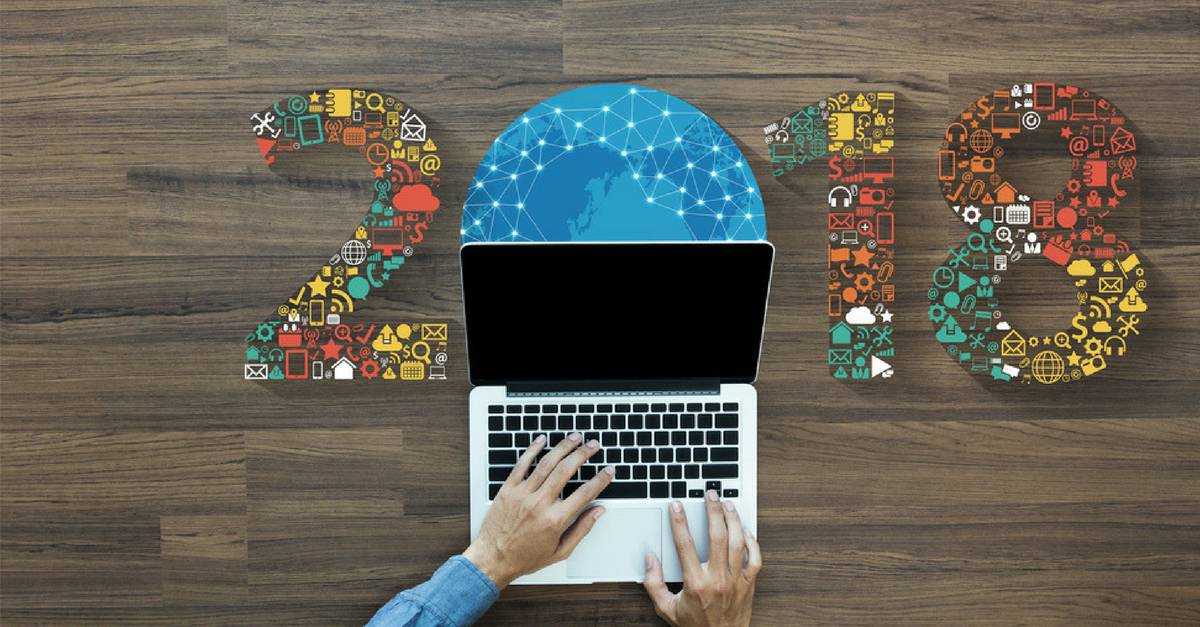 Technology. Facilitating growth. Geopolitical issues. Diversity and legislation. These were all key themes at this year's Bullhorn Live, a two-day conference where recruitment leaders shared their experiences, challenges, and knowledge. Shared at the event, a recent survey of recruitment professionals conducted by CloudCall and Cube19 in partnership with Bullhorn, sheds light some of the key priorities for UK recruitment agencies in the year ahead.
Growth: local and international
It's perhaps unsurprising that agencies rate growth as their main priority. How do they plan to grow? Twenty-eight percent of survey respondents say they plan to focus on scaling their operations locally, 12 percent will focus on scaling internationally, and 13 percent plan to grow through diversifying into different sectors. Whether agencies choose to embark on an organic growth strategy or expand through acquisitions, the appetite for both is clearly huge.
With growth firmly on the agenda for 2018, the role of technology to facilitate this will become ever more critical. In fact, 78 percent of respondents see partnering with technology specialists as the way to unlock growth. Consequently, the use of automation programmes, such as chatbots, and AI technologies look set to gain momentum over the coming year.  
Operational efficiency  
Almost a quarter (23 percent) of survey respondents will prioritise staff efficiency in 2018 and 87 percent believe that improving internal processes will play a vital role in achieving this. Clearly, accurate data management and smart analytics are key to helping agencies in their quest for improved operational efficiency and growth.
Despite this, however, too few are currently utilising data and technology to their full potential with just 13 percent automating their reporting functions, for example. By automating VMS processes, ensuring that recruitment CRM systems have integrated business analytic functionality with ad hoc reporting tools, recruitment agencies can substantially improve efficiencies, reduce the margin of errors, and leave their consultants to do what they do best—build relationships!
Retention
Talent retention is another key priority for recruitment agencies in the year ahead. The recruitment sector has a notoriously high turnover rate and given the impact that losing consultants can have on not only a company's bottom line, but also staff morale, effective talent retention strategies are arguably more important than ever. But success lies in creating a culture of engagement with your agency as well as offering the traditional perks and career progression opportunities that are associated with the recruitment sector. Those who fail risk losing out in the war for talent and scuppering their growth prospects.
---
Want to learn more about leading recruitment trends and steps you can take to be ahead of the curve? Check out Recruitment Review to see how your agency is performing against industry expectations.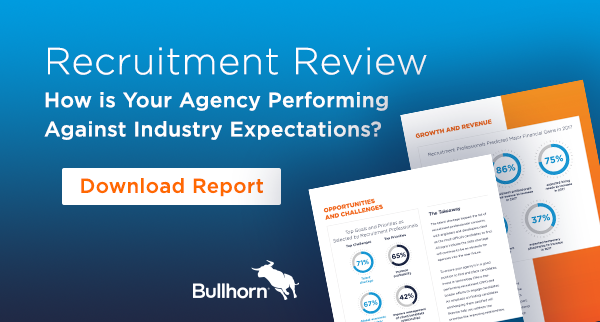 Subscribe to the Recruitment Blog
Subscribe for trends, tips, and insights delivered straight to your inbox.