Digital Transformation with a Human Touch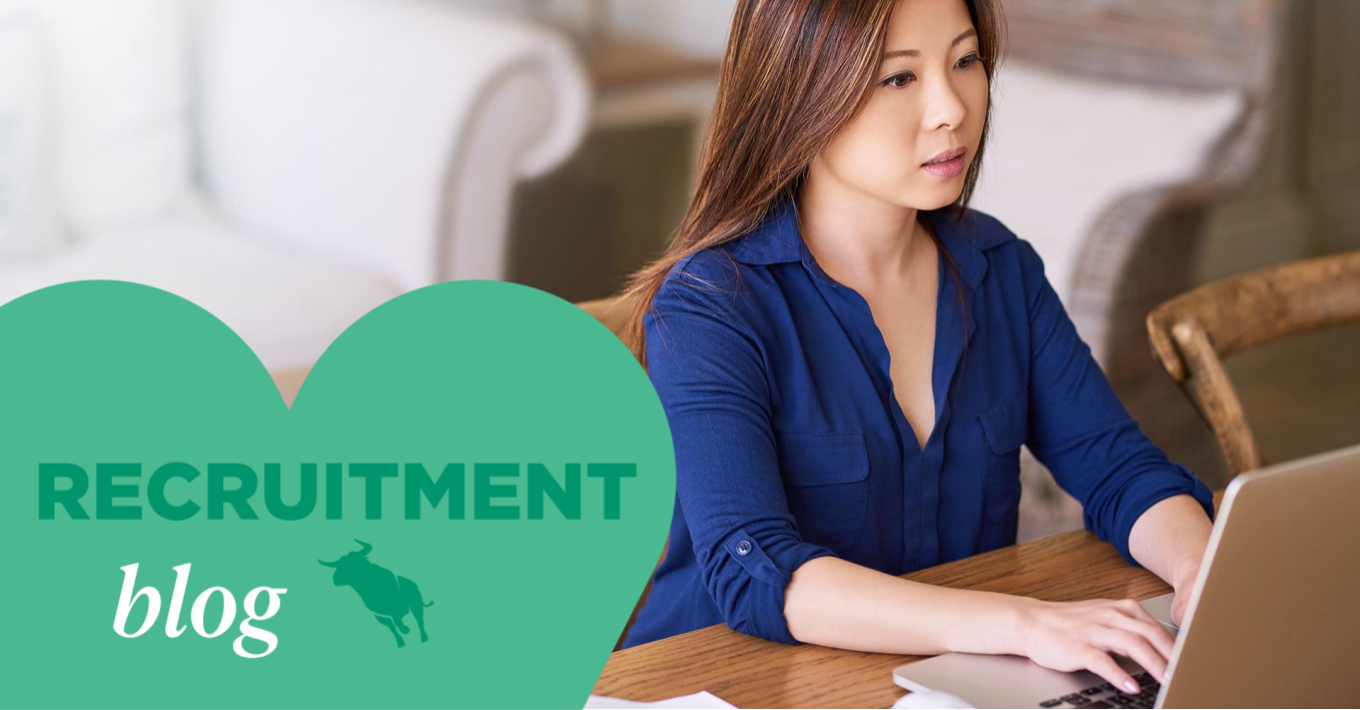 As 40,000+ registered recruitment agencies of all sizes in the UK face into year three of living and working with Covid, many are finding business tough. With millions losing their jobs, organisations slamming the brakes on hiring, and most recently, the Great Resignation, recruiters have had to reconsider their business model and how technology can help them not only survive but also succeed in these challenging times. Enter: digital transformation.
Traditionally way behind the digital transformation curve, the adoption of digital innovation in HR and recruitment has been lagging compared to other industries and is still weighed down with manual time-consuming administrative tasks. 1
Particularly in the recruitment agency sector, speed to market to win placements faster than competitors has propelled agencies forward to digitise key recruitment processes to improve productivity and, most critically, their bottom-line.
Trend or Necessity? 
Forced by Covid-19 lockdowns to employ remote work practices, from video conferencing solutions to employee collaboration and engagement platforms to business process improvement tools, agencies started to look at how they could apply incremental changes for the better to the way they worked.
"During this COVID-era, most businesses have been forced to analyse their digital capabilities," Mark Oldfield, Director of Phoenix Resourcing Services, a leading Built Environment Recruitment agency based in London. "For us, interview processes required a rapid shift to digital to ensure we could continue placing candidates where they were needed the most. We utilised a video technology platform to achieve this, which went a long way in helping both us and our clients adapt processes in the timeliest manner." 
The world over-pivoted to communicating using video. Zoom VC manufacturers saw revenues increase manifold. Team collaboration tools like Teamwork and employee engagement platforms like WorkVivo saw an upsurge in sales, driven by an absolute need for organisations to support remote employees to work more effectively and efficiently. 
The Win-Win
"The shift to remote working further reinforced our team-focused approach," Oldfield explained. "Before lockdown, we already offered flexible working via a four-day workweek which has helped to improve productivity and boost staff morale. During these uncertain times, increasing levels of communication between clients, candidates, and each other has been critical, so we've prioritised video conferencing over voice calls and emails where possible." 
Communication, collaboration, and engagement sorted, the next challenge for recruiters has been improving bottom-line process productivity and working leaner and faster. How best to digitise key recruitment processes like CV reformatting? With teams furloughed, working remotely, outsourcing a clunky option, how would agencies sort through the deluge of candidate CVs and quickly get the most promising CVs out to their clients? 
"We have always strived to produce a tailored curriculum vitae for each candidate to aid both our brand recognition and, more importantly, to reflect the capabilities of the candidate presented, in an easy to read, consistent format to clients. This traditionally was an exceedingly labour-intensive task, but with the adoption of Allsorter, we have reduced both consultant's and administration teams' time, allowing them to focus more on client requirements." 
Automation vs. the Human Touch 
The benefits that digital transformation can bring to the HR and recruitment industries are immense. Digitization moves HR from a primarily administrative function to a key strategic element of organisations and frees up teams to allocate more time to relationship-building activities that will add greater value to both candidates and clients alike. In fact, ROI has been found to be 50% higher when a business digitizes their processes before their competitors. 2
"While PRS will always implement digital solutions that help us improve communication and automate certain processes, we're a people-first business and will continue to only utilise technology that supplements the skills of our employees, not replace them," concluded Oldfield. 
But what about most smaller agencies and independent recruiters in the UK? How can they win on time and productivity? 
"As an independent recruiter, time is critical and potentially spending up to 1.5 hours manually reformatting a CV from a PDF is not only painful but just not the best use of my time," explained Andy Dunne of First Hand Recruitment, an agency based in Leatherhead, specialising in the Defence, Engineering, and High-Tech sectors.   
"Agencies like mine, in general, need to look at where they can gain incremental time benefits and adopt smarter ways of working, explained Dunne. For example, using video conferencing to save commuting time or automated administrative solutions for CV reformatting can really help me win back time, and as you know, time is money!" 
According to Deloitte's 2019 Trends in Human Capital, 81% of HR departments planned to allocate funding to digital transformation projects over the next 2-3 years. 3 It seems Covid-19 has accelerated that trend and is nowhere more apparent than in the recruitment agency sector. Automation clearly has benefits, and in a people business like recruitment, agencies of all sizes can benefit from more of the human touch. 
To learn more about Allsorter, check out the Bullhorn Marketplace.

Sources  
1. Resource Solutions: "Recruitment Outsourcing Insights Report." Available at: https://www.resourcesolutions.com/latest-news/rpo-recruitment-outsourcing-insights-2018.html 
2. The Boston Consulting Group: "Pre-emptive Transformation: Fix it before it breaks." Available at: https://www.bcg.com/publications/2018/preemptive-transformation-fix-it-before-it-breaks.aspx
3. Deloitte: "Trends in Human Capital". Available at: https://www2.deloitte.com/es/es/pages/humancapital/articles/tendencias-capital-humano.html 
Subscribe to the Recruitment Blog
Subscribe for trends, tips, and insights delivered straight to your inbox.