Five Great Recruitment Events to Attend Before the End of 2017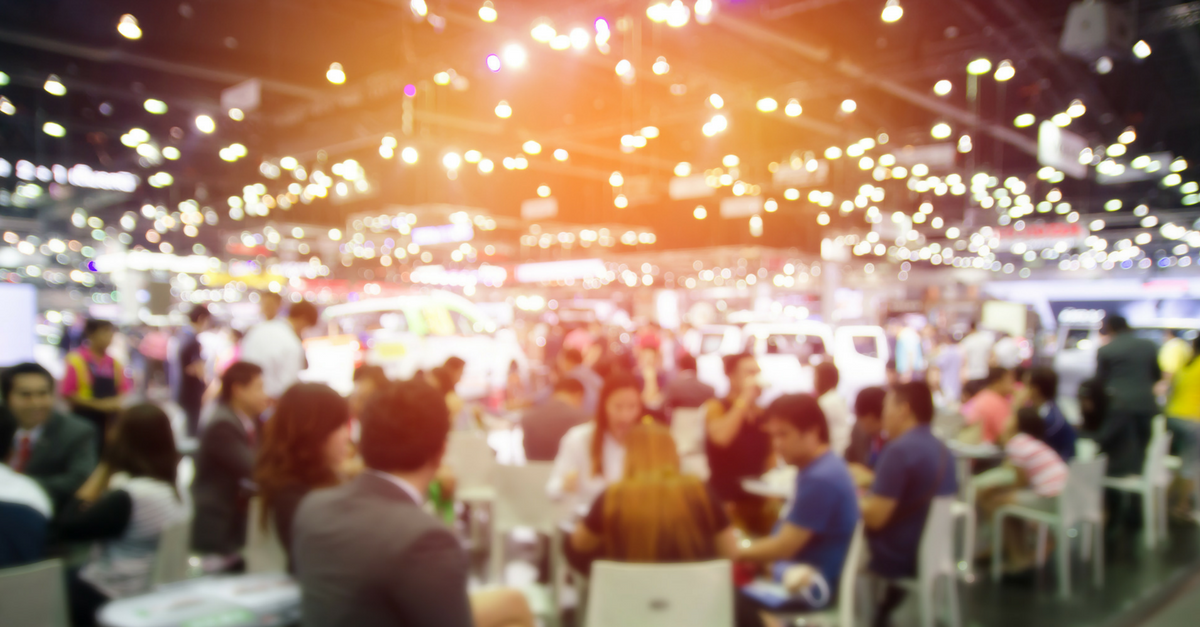 We're privileged in the recruitment industry to have a whole host of high-quality events to choose from. But, whether you're a recruiter, team leader, or business owner, choosing which industry events to attend can be a little overwhelming. To ensure you spend your time out of the office wisely, it's important to establish the key takeaways you're hoping to get from an event and evaluating your options based on your objectives.
To help you make informed decisions about which events you'd like to attend, we've compiled a list of the top five recruitment events in the UK to attend before the end of 2017
When – 4th- 5th October
Where: NEC Birmingham
What to Expect: Give your business the green light at the UK's biggest trade-only event dedicated to recruitment agencies. It's the ultimate one stop expo full of bright ideas to put you in the driving seat for 2018 and beyond.Discover new business opportunities as well as services and products and everything you need to drive your business forward.
Why should you attend?: Bullhorn will be exhibiting, so, If you make purchasing decisions for your company or are actively involved in the specifying and authorising of products or services for your business, you should be visiting Recruitment Agency Expo.
Staffing Industry Analysis European Forum
When: 9th-10th October
Where: St Paul's, London
What to Expect: Executive Forum gives you the roadmap to excel in this role, with Dare to Lead as their theme for 2017. An exclusive event for staffing executives, Executive Forum Europe will provide you with access to top industry thinkers, leaders and innovators. There will be inspiring keynote speakers, breakout sessions on a wide range of topics for large and growing firms and many opportunities to network with peers and sponsors!
Why should you attend?: Advice for business growth, Bullhorn will also be there.
When: 11th & 12th October 2017
Where:155 Bishopsgate, London
What to expect: Bullhorn Live 2017 is a unique event that combines strategic insight to help grow your business, best practices for leveraging technology and innovation and the opportunity to build your network to succeed. Join over a thousand recruitment owners and leaders, Bullhorn executives, and Bullhorn Marketplace Partners as we explore, discuss, and learn about the Relationship Economy. Empower and enable your firm through insight and best practice.
Why should you attend? Learn from industry speakers about growing your business in the New relationship Economy, at the same time as making the most from your Bullhorn investment. Hear from 16 of our marketplace partners on how they can help enhance your business. Take a look at our special Infographic to see what Bullhorn Live is all about!
When 20th October 2017
Where – InterContinental Hotel, Park Lane, London
What to Expect: This annual event is a great opportunity to bring colleagues and/or a table of clients for an exclusive evening. This year's ball is themed 'Miami Beach' and will feature a welcome drinks reception, dinner with wine, entertainment, live and silent auction, and post dinner entertainment. Bullhorn has a table here—come on over!
Why should you attend?: Networking/key contacts, and Corporate Social Responsibility
When: Glasgow
Where: 16th November 2017
What to expect: Recruitment Leaders Connect is the largest recruitment agency event series in the UK & Europe. The events combine industry leading keynote talks, interactive discussion sessions and relaxed social networking opportunities
Why should you attend?: Great topics to get your brain working, Bullhorn will also be there, so make sure you say hello to the team.
We look forward to meeting you at these events!

Subscribe to the Recruitment Blog
Subscribe for trends, tips, and insights delivered straight to your inbox.