Fixing the Recruitment Industry's Reputation: Geraldine King Speaks With RIX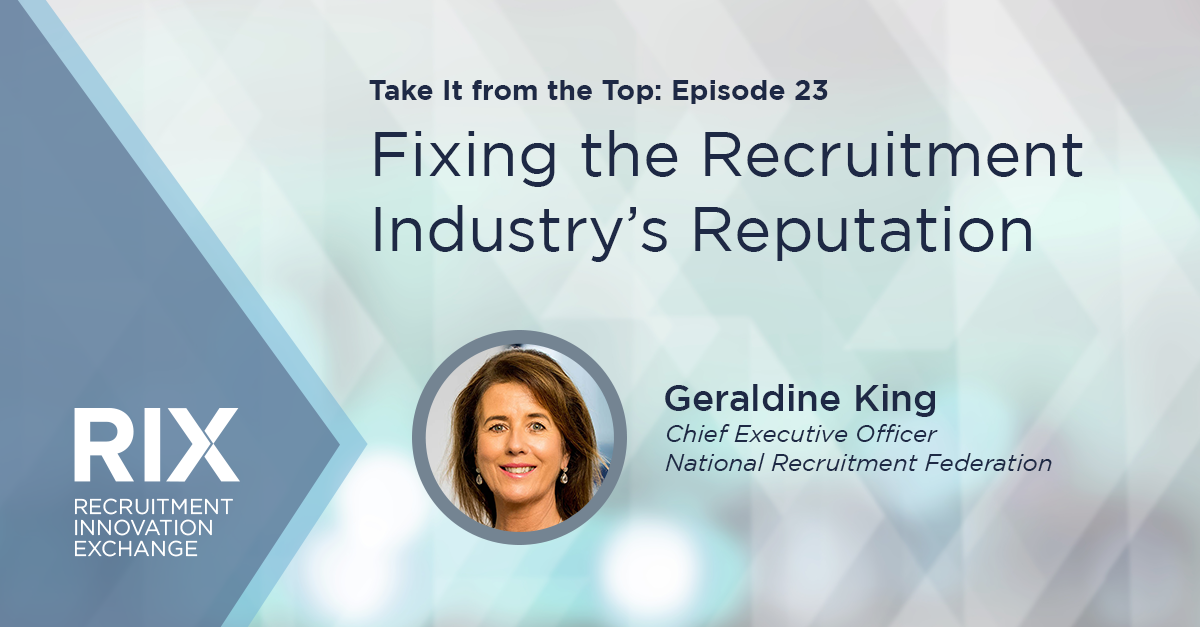 Take It from the Top is a podcast series brought to you by the Recruitment Innovation Exchange (otherwise known as RIX). On Take It from the Top, recruitment industry leaders are invited to discuss various pressing topics that are front of mind within the industry. 
Geraldine King, CEO of the National Recruitment Federation, spent time with Vinda Souza, VP of Global Communications at Bullhorn, discussing how the recruitment industry has earned a negative reputation and why fixing it must start from within. 
In conversation with Vinda, Geraldine explained that she believes a lack of visibility into what recruitment professionals do, no structured academic pathway, and a lack in global recognition may explain the difficulties recruiters face when attracting people to the industry.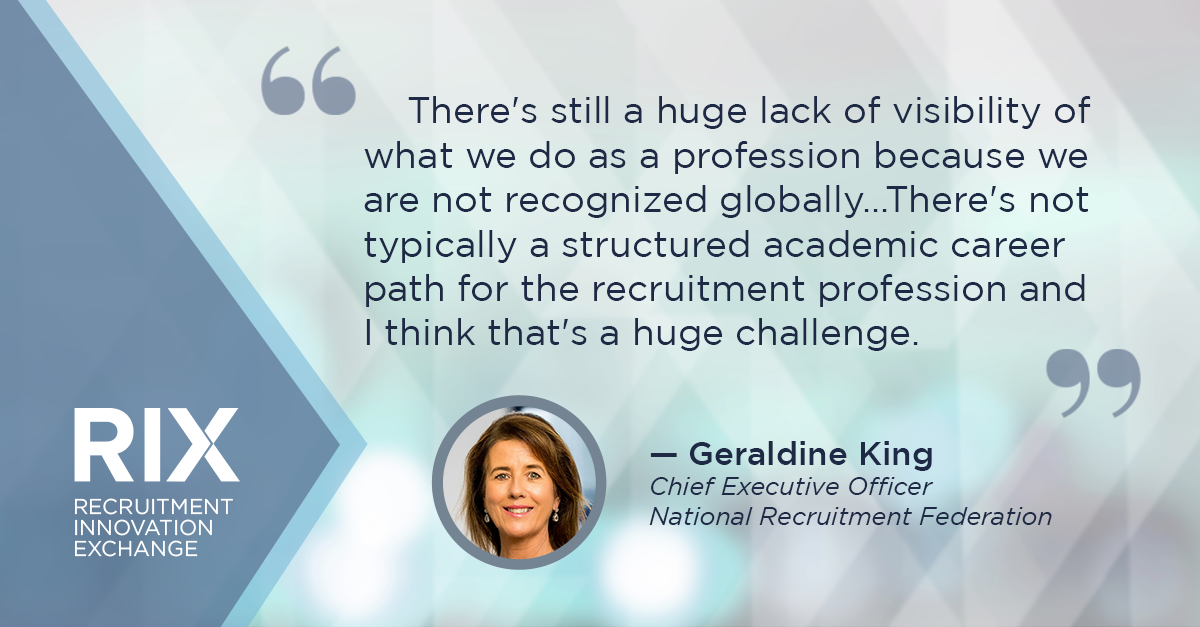 Recruitment marketing and increasing awareness of the good work the industry does will prove to be vital in changing the reputation of recruitment, though as a brand the industry isn't quite there yet, said Geraldine. The brand values of the recruitment profession are something we need to be talking about, she adds, '[it] will help us in our reputation going forward'.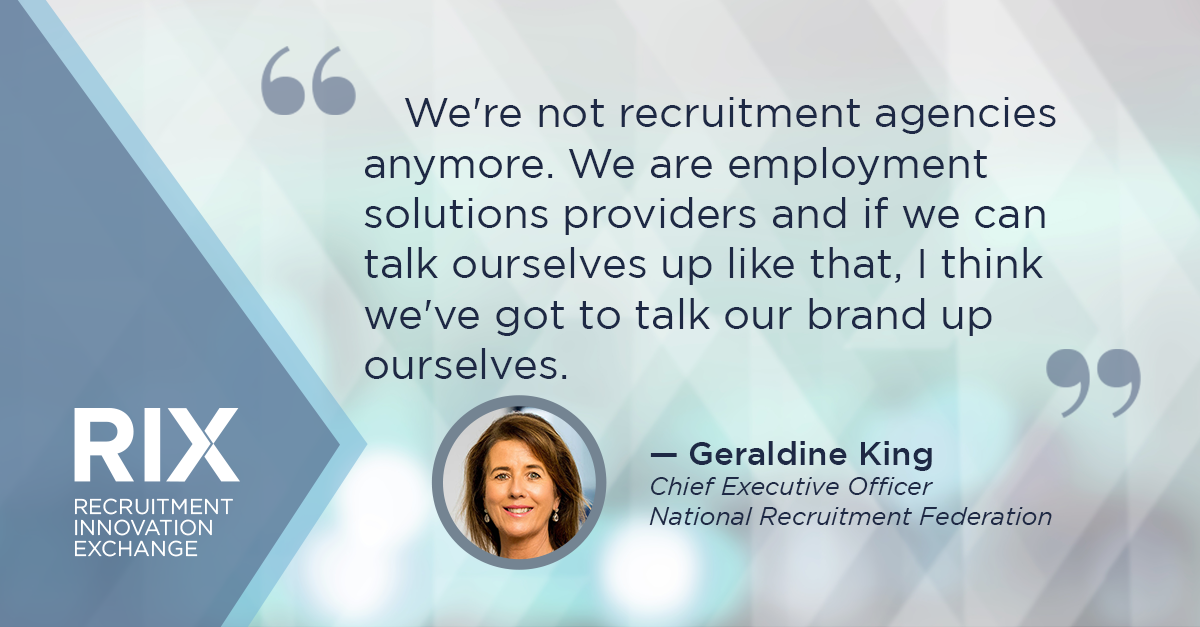 King pointed to the fact that the recruitment industry, as of last year, is worth $491 billion and placed 56 million job seekers into roles. She explains that whilst we will always come up against challenges and the reputation of recruitment might be slightly tarred along the way, we can work both internally and externally to be smart, slick, and rectify something as soon as it goes wrong.
You can listen to the full podcast here, and read the complete transcript on the RIX website. 
Geraldine will join Ann Swain of APSCo and James Osborne of the Recruitment Network at Engage London in September on a panel dedicated to "Fixing the Recruitment Industry's Reputation". So, be sure to register today – if you haven't already – and save your seat to hear more insights. 
---
More about Engage London 
Discover how to more effectively engage talent, leadership, and the future of recruitment at Engage London. Over two full days, recruitment leaders and practitioners will come together for unparalleled industry insights and tactical Bullhorn product training. Engage is the best event to make new connections and learn from the brightest minds in the industry, but is still intimate enough that you'll see some of your favourite recruitment experts, connections, and friends.
Subscribe to the Recruitment Blog
Subscribe for trends, tips, and insights delivered straight to your inbox.