How Navigating a Technology Change Can Improve Recruiter Productivity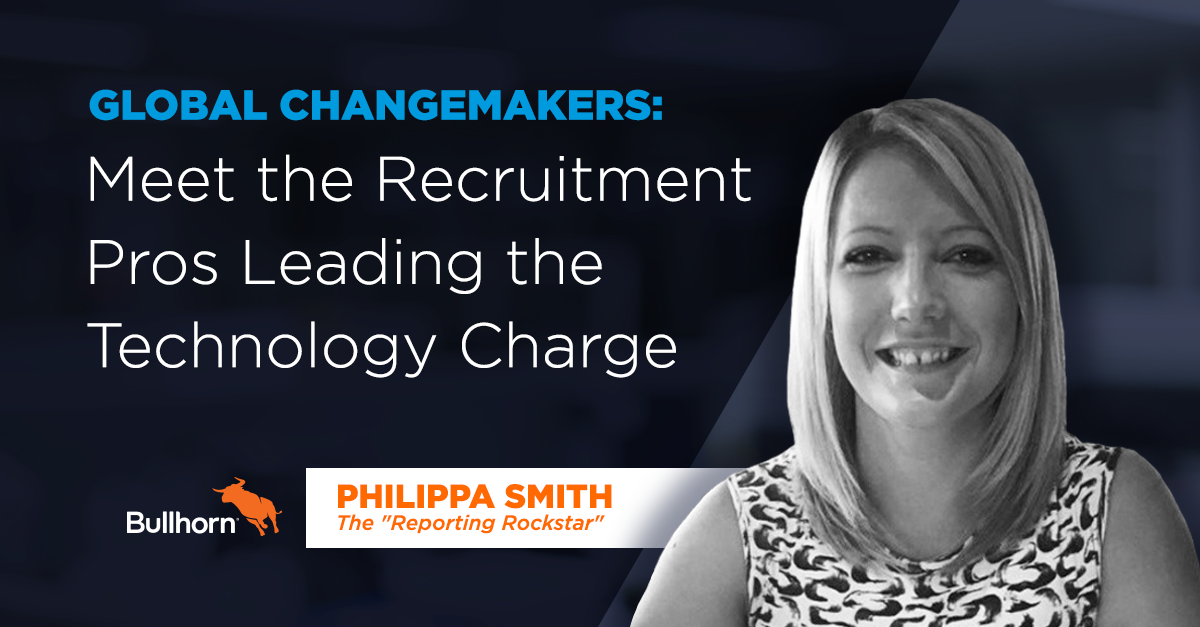 While staffing firms across the globe are forced to re-examine the way they do business in light of the recent global events, we understand that you still have a commitment to your clients and candidates to be as effective as possible. With that in mind, here is a spotlight from our Global Changemakers series, highlighting those who have successfully navigated a technology change within their business.
---
The Silver Swan team was in the process of building their own integrated job board when they realised it would not integrate properly with their CRM at the time. Pair this with their existing concerns over reporting capabilities and poor customer service around those reporting concerns, and Philippa's team knew they had to make a change.
Time to Make a Change
The goal, aside from getting on a system that would work with their new job portal, was to get everyone on a platform that was easy for the consultants to use and that would provide accurate reporting and insights into the business. 
The crux came when we were developing our integrated job board and our previous system was limited and we were forced to look for a new system because our current system was never going to work with our new piece of technology. In order for the development to continue and our business to grow, we had to move.
Philippa Smith
Silver Swan Recruitment
Consultants were using different excel spreadsheets alongside the CRM, making it difficult to find the data they needed. Silver Swan works with clients all over the world, with a majority of clients local to London or Dubai, so getting everyone on the same platform with consistent information – that they could report on – was crucial.
Roadblocks to Progress
Philippa's main roadblock when making the change was getting everyone on board with the timing and reducing any negative effects of downtime. Silver Swan was already developing their jobs integration and couldn't put the project on hold. 
Nobody likes change, so there were some eye rolls from the consultants along the way. If it was up to them, they wouldn't do anything, but once I explained the benefits of making this change and how it would improve their jobs, they got on board.
Philippa Smith
Silver Swan Recruitment
There was also a concern with making sure their valuable data was successfully migrated from their current system to Bullhorn. Since accessing improved reporting was a key driver in making a change in the first place, data accuracy throughout the change process was vital. 
Reaping the Benefits
Since making a change, Silver Swan has been able to fully utilise their job portal integration and can accurately report on key business metrics using ATS/CRM data. They are able to contact Support services efficiently, getting a quick resolution to their questions. With the inclusion of Textkernel, they can conduct more targeted candidate searches and ensure they are making the best connections between candidates and clients. 
User experience has definitely improved on Bullhorn and internal processes are easier now, including setting up and tracking KPIs and reporting on key metrics. I think we're more streamlined and effective as a business, my reporting is easier, and it's a better experience for the candidates now that they can track where they are in the recruitment process.
Philippa Smith
Silver Swan Recruitment
Even better: Silver Swan has been more successful in converting current clients, the team is able to get more done each day, and the consultants have seen an increase in candidate placements.
---
To read more stories about global recruitment professionals who have successfully navigated change within their business, visit our Global Changemakers series.
Subscribe to the Recruitment Blog
Subscribe for trends, tips, and insights delivered straight to your inbox.