How to Engage with Clients and Candidates in the Current Landscape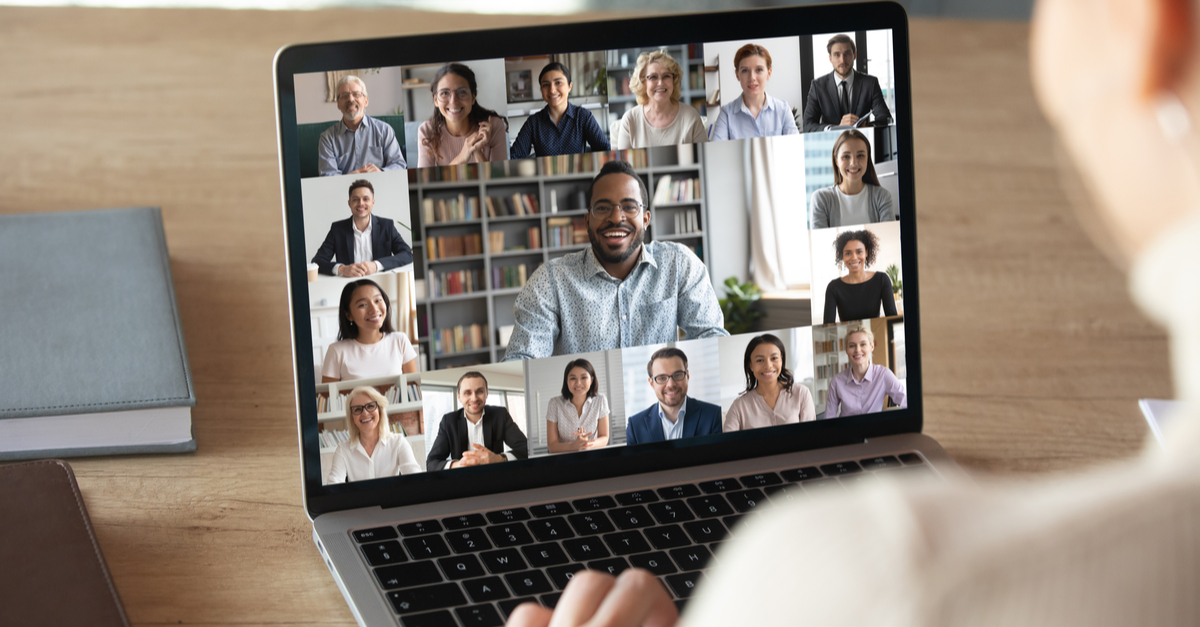 Recruitment has always been a people business, but now more than ever we're being challenged to innovate and find new ways to succeed due to the disruption of traditional engagement methods. 
Research conducted by the Adecco Group, of 251 UK HR decision-makers revealed that an encouraging 71% of UK businesses have already begun preparing for the end of lockdown. However, only 57% of those businesses have started putting a plan of action in place, and just 45% have already been implementing specific steps. Mark Cahill, Managing Director, ManpowerGroup UK and Ireland, said: "We are in the throes of reimagining a new future of work. The restart will vary by country and industry, and what we know for sure is that everyone will be impacted by the virus." 
Here we consider 5 ways the world might be changing and how you can take advantage of those changes to leap ahead of your competitors and emerge from COVID-19  stronger than before.
An influx of new candidates
Newly unemployed/furloughed and disenfranchised employees are likely to flood the market with CVs.  Recent research suggests 1 in 5 (19 percent) of those not currently working due to the virus are using this time to plan, search for and find a new career in a different industry AND a massive 50% of UK workers (50%) expect they'll make a career change within the next two years, equating to nearly 16.6 million workers switching industry in that time.
Questions to consider
How do you sift for the best candidates and ensure your selection and screening processes are efficient and delivering quality?

How do you find the best candidates faster to stay ahead of the competition?  

How do you profile the skills candidates might have that are transferable?
How to prepare your business
Incorporate cloud-based sourcing tools into your tech stack to streamline the candidate intake process, enabling your team to easily find and match the most qualified candidates based on specific search criteria.
Powered by AI, "candidate rediscovery" is also becoming more widely recognised as a way to reduce time-to-fill, as it re-engages with people already familiar with, and familiar to the organisation – consider Bullhorn partners like RoboRecruiter who can help you with dormant candidates. 
A relative increase in contract vs permanent hires
The high overhead costs associated with permanent positions in a tightening economy plus the requirement to remain flexible with workforce size and structure may signal a move towards higher volumes of contract or contingent hiring or the adoption of contract-to-perm. 
Gartner revealed that 32% of organisations are replacing full-time employees with contingent workers as a cost-saving measure. Working capital may become an issue as the requirement to pay the contractor before the completion of billing becomes a reality.
Questions to consider

Are you ready to hire and onboard contractors?
Do you have the working capital to support contractors?

How to prepare your business
With existing expertise in recruitment and hiring, your team can seamlessly shift their focus to contingent positions by using CRM capabilities to target contract workers or those willing to move from permanent to contract. 
You're also going to need solutions for processing contractors that are flexible to scale with your business. We work closely with companies like RSM for middle office, X-ref for Reference checking, and Sterling/First Advantage for  Background Checking – all of whom can work seamlessly with Bullhorn.
Changes to your clients' business focus
Specialisation and diversification may have been your watchword. Is that going to be the key to your success going forward? 
We can realistically expect that the near term holds an acceleration of M&A, potentially further nationalisation and larger enterprises becoming even larger. Added complexity and client scarcity means operating models will need to evolve.
Questions to consider
Do you need to consider new industries/clients or strategies?

Can your systems cope with any changes?
How to prepare your business
Invest in a CRM solution that grows and shifts along with your business. By choosing a CRM partner that can adapt to different industries or clients, your team can also rapidly shift to address new demands.
The Bullhorn Marketplace also offers you a myriad of choices to extend your CRM as you adapt.
Growing demand for consultancy
We can expect to see a shift to a more consultancy-based approach. Clients may need assistance with laid-off employees and reallocations, and candidates may have concerns about job security, market demand, and previously unconsidered opportunities. 
In addition, there is expected to be a separation in organisational thinking, resulting in a distinction between critical skills and critical roles.
"Separating critical skills from critical roles shifts the focus to coaching employees to develop skills that potentially open multiple avenues for them," says Emily Rose McRae, Director, Gartner HR. "Organisations should reevaluate their succession plans and may expand the range of roles considered as part of the development path for a given role's potential future successors."
Questions to Consider
Do you have the industry knowledge your client needs from an advisor?

Are you in a position to leverage your network of contacts?
How to prepare your business
It's crucial to stay in touch with candidates and clients during this time. Use CRM functionality to send personalised communications to candidates that you've worked with previously, or incorporate automation to maintain key relationships on a regular, ongoing basis.
Increased Competition
As we see the inevitable market shakeout start to unfold we can probably expect the double-whammy of fewer roles to recruit and more consultants. 
In addition, previous employees may well start to leverage their personal networks and set up as one-man bands, whilst the pricing disruption from SAAS pricing continues as budgets tighten.
Questions to consider
How are you nurturing your clients?

Are you best placed to win every role that you compete for?

If not, how do you implement the right tools to ensure you are?
How to prepare your business
You can spread your risk with tools like Sourcebreaker and Textkernel for monitoring job boards for new roles that can open up new opportunities for your business.
Make sure you stand out from the crowd with video tools like Hinterview and Odro to increase engagement and drive your business development.
One final thought as we all work through the inexorably altered world of recruiting in 2020, Gartner analysis shows that 48 percent of employees will likely work remotely at least part of the time after the COVID-19 pandemic, compared to 30 percent pre-pandemic.
In fact, 74 percent of CFOs intend to increase remote work at their organisation after the outbreak. To succeed in a world of increased remote work, hiring managers are going to need to prioritise digital dexterity and digital collaboration skills. In turn, you should be prepared to advise them on this (and ideally have your own house in order first!). Bullhorn and our trusted partner network can help you on this journey.
Stay on top of the industry pulse
We've assembled an all-star panel of experts for a discussion on the latest trends in candidate and client engagement, the impact of COVID-19 on the recruitment world, opportunities for success in the future, and how to thrive in a work-from-home environment. It's happening May 28th and you can register here. 
Register for the Webinar 28th, May 2020
---
Looking for more COVID-19 resources and information? Go to our resource hub to find the most up-to-date content, government guidance, data, and webinars to keep you informed and to help your staffing firm navigate the COVID-19 pandemic.
Subscribe to the Recruitment Blog
Subscribe for trends, tips, and insights delivered straight to your inbox.