Innovation Throwdown: Have Your Say in the Bullhorn Product Roadmap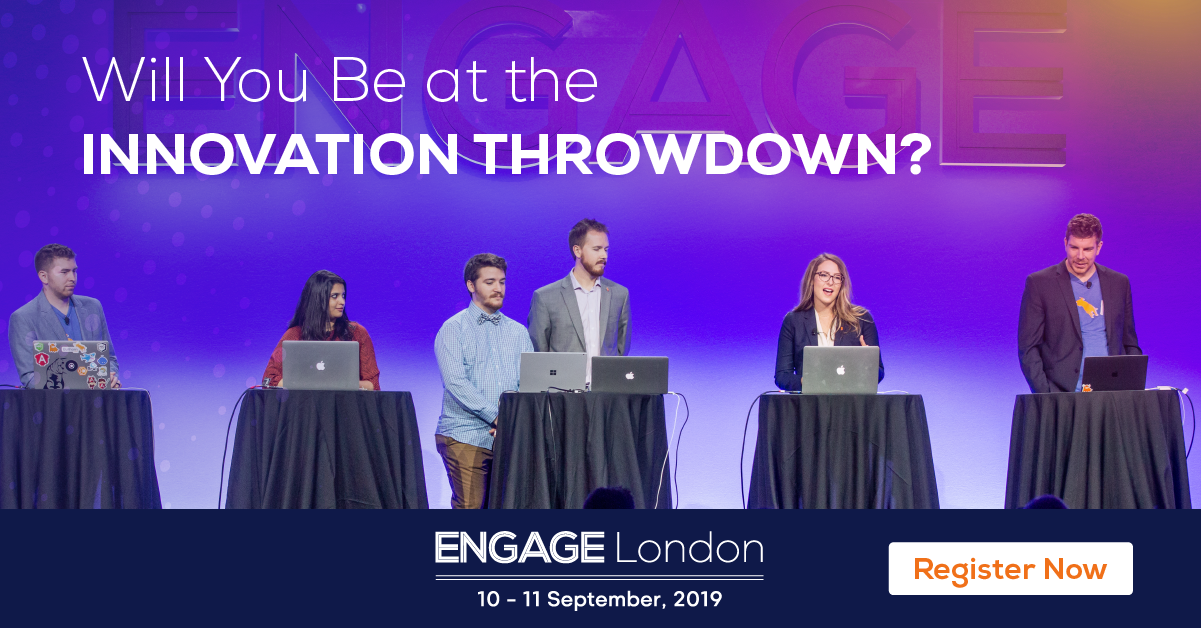 From Baroness Karren Brady CBE's keynote to the numerous breakout sessions hosted by industry experts, there will be no shortage of fantastic session for you to attend at Engage London 2019. But only one event at Engage London presents you with the opportunity to directly influence the Bullhorn product roadmap; Innovation Throwdown. 
What is Innovation Throwdown? 
One of our most popular sessions from Engage London 2018, Innovation Throwdown is a high-energy session in which Bullhorn developers take to the Engage London mainstage to bring their ideas for new features to life.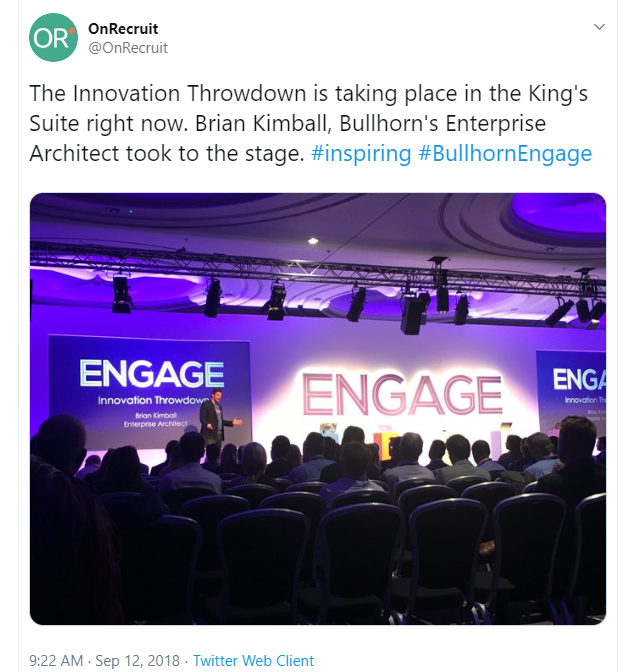 The developers compete against each other in showcasing their ideas for the future of the Bullhorn product roadmap speed-pitch style, and the audience is invited to vote in a live poll for the idea they'd most like to see turned into reality.
What Can I Expect From This Year's Session?
At Engage London this year, our fantastic product development team will be showing you some of the cool things they have been working on; some based on customer feedback, some inspired by industry trends, and some quite simply products of our team's brilliant imagination! 
Now, we don't want to spoil the surprise for you by telling you exactly what our team will be showcasing. But we can give you a little peek at the recruiter pain points and topics our developer's solutions will focus on this year: 
AI and Automation


According to

responses from our 2018/19 GRID survey

, most commonly, respondents said they are most interested in Artificial Intelligence (AI) and how it relates to Automation and the recruitment industry. Overall, heading into 2019

recruiter usage, adoption, and understanding of AI and automation was on the rise

, and this is something our developers were keen to see continue increasing into 2020.


 

Diversity and Inclusion


It's undeniable, in the face of an ongoing talent shortage,

diversity and inclusion in the workplace is more important than ever

. Organisations adopting diversity and inclusion best practices see increased profitability, better candidate attraction, and improved customer value, and our developers have some thoughts on how to help your business do just that!

Increased Productivity and Efficiency Gains 
An efficient and productive recruiter is a happy recruiter. A key way to ensure your consultants achieve this is through the technology they use day-to-day. See what tricks our developers have up their sleeves to help you make the most out of your investment.
The Innovation Throwdown session is one of the most highly-anticipated sessions of Engage London, and our customers have told us they're excited to hear what's on the horizon. So, be sure to register for Engage London today and save your seat!
---
More about Engage London 
Discover how to more effectively engage talent, leadership, and the future of recruitment at Engage London. Over two full days, recruitment leaders and practitioners will come together for unparalleled industry insights and tactical Bullhorn product training. Engage is the best event to make new connections and learn from the brightest minds in the industry, but is still intimate enough that you'll see some of your favourite recruitment experts, connections, and friends.
Subscribe to the Recruitment Blog
Subscribe for trends, tips, and insights delivered straight to your inbox.