Is Productivity Culture Making Your Recruitment Firm…Unproductive?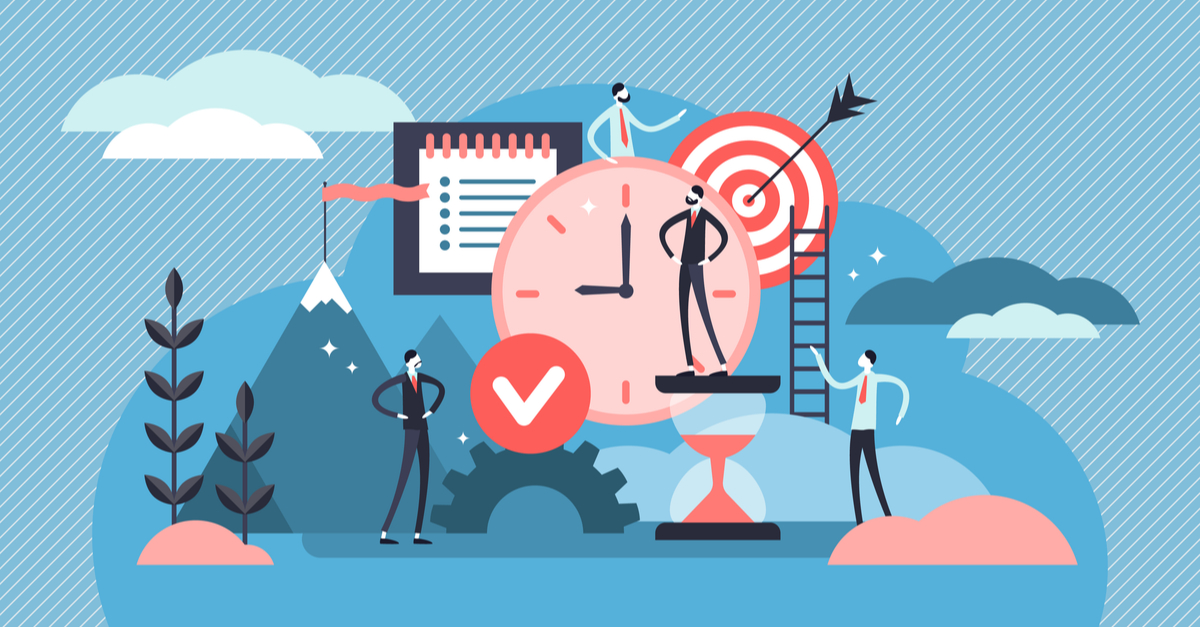 Have you ever gotten your car stuck in the snow or a ditch? You have two choices: continue to spin your wheels, digging deeper, and getting further entrenched in the muck, or find smarter alternatives like rocking or finding a way to add traction. The latter strategic approach will get you out of the ditch faster and with less frustration than continuing to dig yourself deeper.
Mindless productivity is much like this. When we get behind or are overwhelmed by our to-do lists, it's tempting to double down and put our shoulders to the wheel to work even harder.
But that's not always the best solution.
Perhaps taking a step back to develop a strategy before proceeding forward with productivity improvements is a more effective solution.
If your recruitment firm is like most, at any given time, you're forever on the hunt for more job orders or more candidates to fill them. Many companies facing these challenges subscribe to a "dialing for dollars" philosophy. If 30 calls don't yield results, managers up the requirement to 50. If that doesn't work, they up the goal to 70.
Where does it end?
Chances are, taking a strategic marketing approach will yield much better results. Take a step back and consider your goal. One of the seven habits discussed in the popular book from the 1990s, The 7 Habits of Highly Effective People by Stephen Covey, is "Begin with the end in mind." (It still stands up!)
Focus on the results you are looking for, not the process. For example, if you're trying to fill open positions but don't have enough candidates, you can look for new applicants or leverage your existing candidate database.
Email Marketing
If you want to re-engage individuals who have previously applied or worked with you, one way to accomplish that is through email marketing. Send them information that is of interest to them. Hot jobs are great, as are advice or success stories. You can reach hundreds or even thousands of candidates. Sure, it takes time to develop your mailing list, write the content and load it into your emailing program, but once you have it set up, it works passively for you while you focus on other tasks.
Branding and Content
There are plenty of ways to engage new candidates through marketing as well, all while keeping productivity in mind. Focus on initiating and nurturing relationships. You can accomplish this through inbound content tactics such as killer content, social sharing, and blogging to develop relationships over time. It's a great way to showcase your brand while attracting applicants who will fit the culture of the companies you work with and the roles you specialise in filling.
Building Trust
If you are looking to add new employer clients, you can use many of the same tactics. Inbound marketing, content marketing, and social sharing reinforce your position as an industry expert and a recruitment thought-leader. Tactics like these can turn cold calls into warm calls. Prospects see your content. They recognise your name and company when you call and are more likely to give you a chance. Who knows? If your marketing is compelling enough, they might be the ones calling you.
The Key Takeaway
A strategic and proactive approach will always yield better results than mindless productivity. Resist that temptation to start your day reacting to emails. You'll get more out of your day if you take control. Develop a list that conforms to your priorities to ensure that you get the most important things done every day.
Automate Your Marketing So You Can Focus on Your Goals
There are seemingly endless ways to market your recruitment firm. Website, (SEO), blogging, social media, email, content marketing, pay-per-click advertising, recruitment marketing, direct mail, and more. Work with a marketing firm that specialises in the recruitment industry. They understand your unique challenges and can help you develop strategies to resolve them – so you can work smarter and not harder.
---
Haley Marketing offers a full suite of digital marketing services for recruitment companies. Whether you need ghost-writing for your recruitment blog, social media marketing support, or assistance with recruitment SEO, contact them today.
Subscribe to the Recruitment Blog
Subscribe for trends, tips, and insights delivered straight to your inbox.