Meeting the Moment in 2023 and Beyond: Highlights from Engage London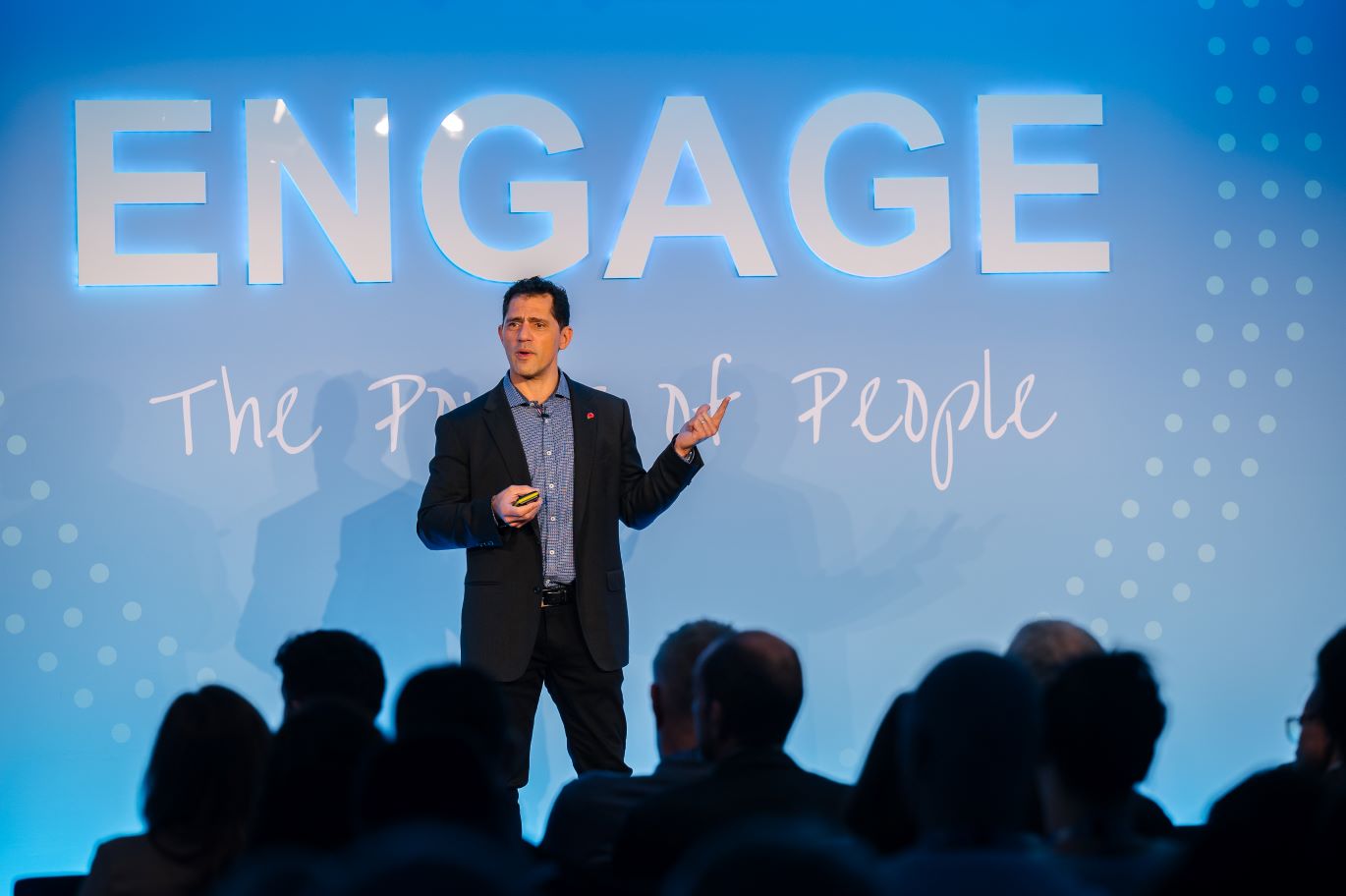 At Engage London 2022, we finally had the opportunity to get together in person with our customers, recruitment peers, and partners in London for the first time in three years. It couldn't have come at a better time: while in-person gatherings may have resumed, the world is far from back to normal. Recruiting leaders are trying to contend with many challenges, from the lasting impacts of the pandemic to economic and geopolitical instability. Engage London was an opportunity to share best practices for overcoming these obstacles and discuss what it would take to meet the moment we find ourselves in.
Here are some of the highlights that you can take back to your teams.
Meet the Moment
The world of work has fundamentally changed since we last met in person at Engage London in 2019. Bullhorn founder and CEO Art Papas kicked off his opening keynote by acknowledging the vast transformation the last few years have brought in how both professionals and consumers use technology. From retail to hospitality to healthcare, the pandemic forced businesses across industries to change how they serve their customers. Those who rose to the occasion and transformed their technology saw huge gains in market share.
Now recruitment agencies need to do the same. Art emphasised that today's talent have high expectations of recruitment agencies, and recruiters need to meet candidates where they are: "It's not just a matter of which person wants what type of communication. You need to know how they want to be communicated with when."
So how can recruiters keep up? Art referenced the Connected Recruiting strategy to address the ongoing need to attract, engage, onboard, and nurture candidates so your team can create an ever-growing and consistently engaged talent pool. "Rather than put [candidates] in the database never to be seen again, think about [the talent lifecycle] as a flywheel. Every step in the process is a chance to engage."
The proof is in the pudding: Art closed his keynote with a story about Ascent International Group, who invested in Bullhorn Automation in 2020 and, since then, have been making 85% of placements from their database and have an 89% higher placement rate for candidates whom they engaged with via automation.
Ascent International Group is made up of seven recruitment brands. Their brands are TechNET IT Recruitment, TechNET Digital, TechNET Immersive, TechNET CxO, Cranberry Panda, Madison Bridge, and ITR Partners.
And they're not alone; 900+ companies are already automating their recruiting process and seeing huge benefits: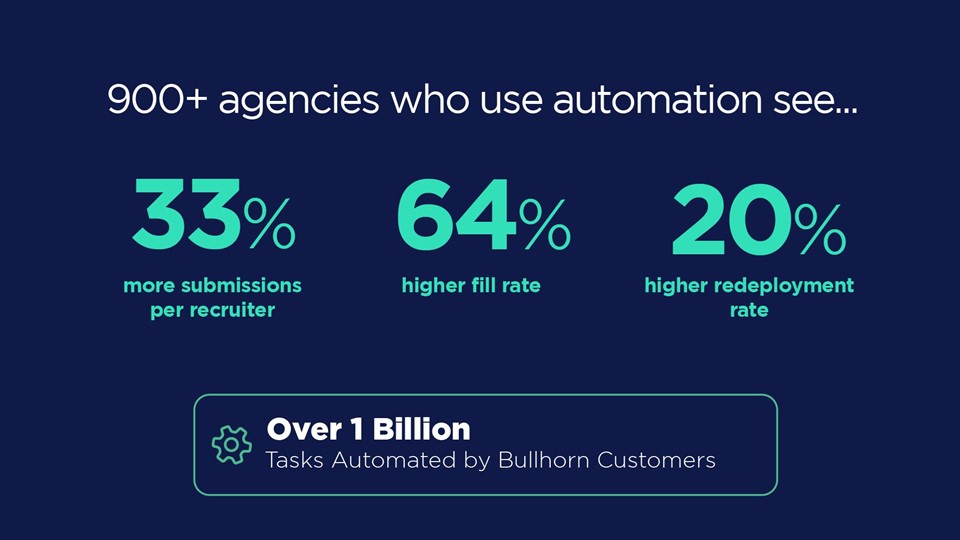 Continuing the theme of meeting the moment, Matt Fischer, President and COO, and Jason Heilman, SVP, Product, Automation + AI, took to the stage for their "Vision for Innovation" keynote to emphasise the opportunities automation affords agencies to elevate the experience of both talent and clients. The key is to build a strategy that enables your team to keep things personal while reducing time spent on manual tasks. As Matt explained, "You can't do it alone…You're not going to be able to pick the right channel at the right time without automation."
As Matt and Jason showed, automation can transform more of your recruitment processes than just reducing manual tasks. From targeted engagement that you can track, to a seamless experience from candidate to employee, to using actionable feedback to improve referral and redeployment rates, automation enables you to hire more of your best candidates and increase overall candidate and client satisfaction. Jason summed up the importance of creating a community of candidates focused on redeployment: "The best type of candidate is an existing employee that you can hire again with another customer."
A Look at the Recruiting Industry in 2022 (and What's to Come)
Throughout Engage London 2022, we took a look at the state of the industry and discussed predictions and considerations for the future of recruitment. From the talent shortage to the changing expectations from candidates and clients, recruitment agencies face new challenges and longstanding obstacles, including the growing importance of building a scalable candidate engagement strategy and the vital need to future-proof your business.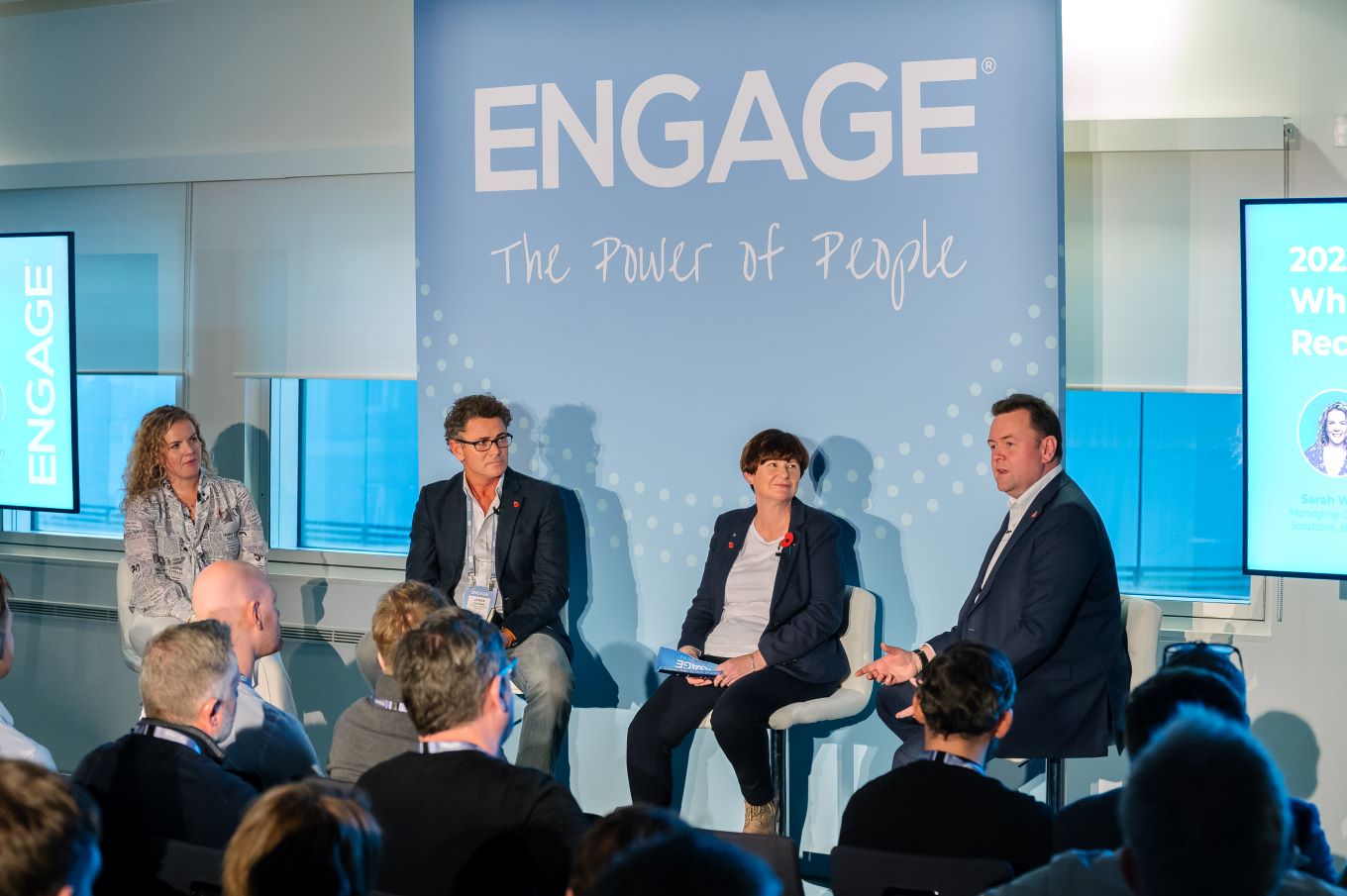 Alexa Bradbury, Global Marketing Director at Guidant Global, explained how her team works to understand the talent lifecycle better: 
To optimise the candidate journey, we work with clients to understand the end-to-end experience and try to understand the key moments. It's about thinking through the processes and putting yourself in the candidate's shoes.
James Osbourne, Co-Founder of The Recruitment Network, shared his prediction for where recruitment agencies may be in five years: 
In five years, recruitment agencies will offer embedded solutions instead of acting as a contingent supplier, and more recruitment companies will be seen as technology businesses.
Samantha Hurley, Member Services Director at APSCo, discussed why it's important to differentiate between innovation and improvement: 
You need to be not necessarily increasing the productivity of your recruiters, but moving recruiters up the food chain, so they're doing more valuable work.
Ronny Grosman, Managing Partner and Co-Founder of Blackwood Capital Group, provided a key consideration for navigating an acquisition: 
Recruitment agency owners don't usually want people involved in the deal before it's done, as they don't want their people distracted, but it's important to assess the cultural fit from the beginning to ensure a smooth transition.
Unlocking the Benefits of Technology
Given the lasting impact of the pandemic and the industry's shifts in the face of the new world of work, utilising technology to meet the moment was predictably a common topic amongst speakers and attendees at Engage London. From automation to candidate engagement, our speakers shared valuable insights and actionable takeaways to transform your business now.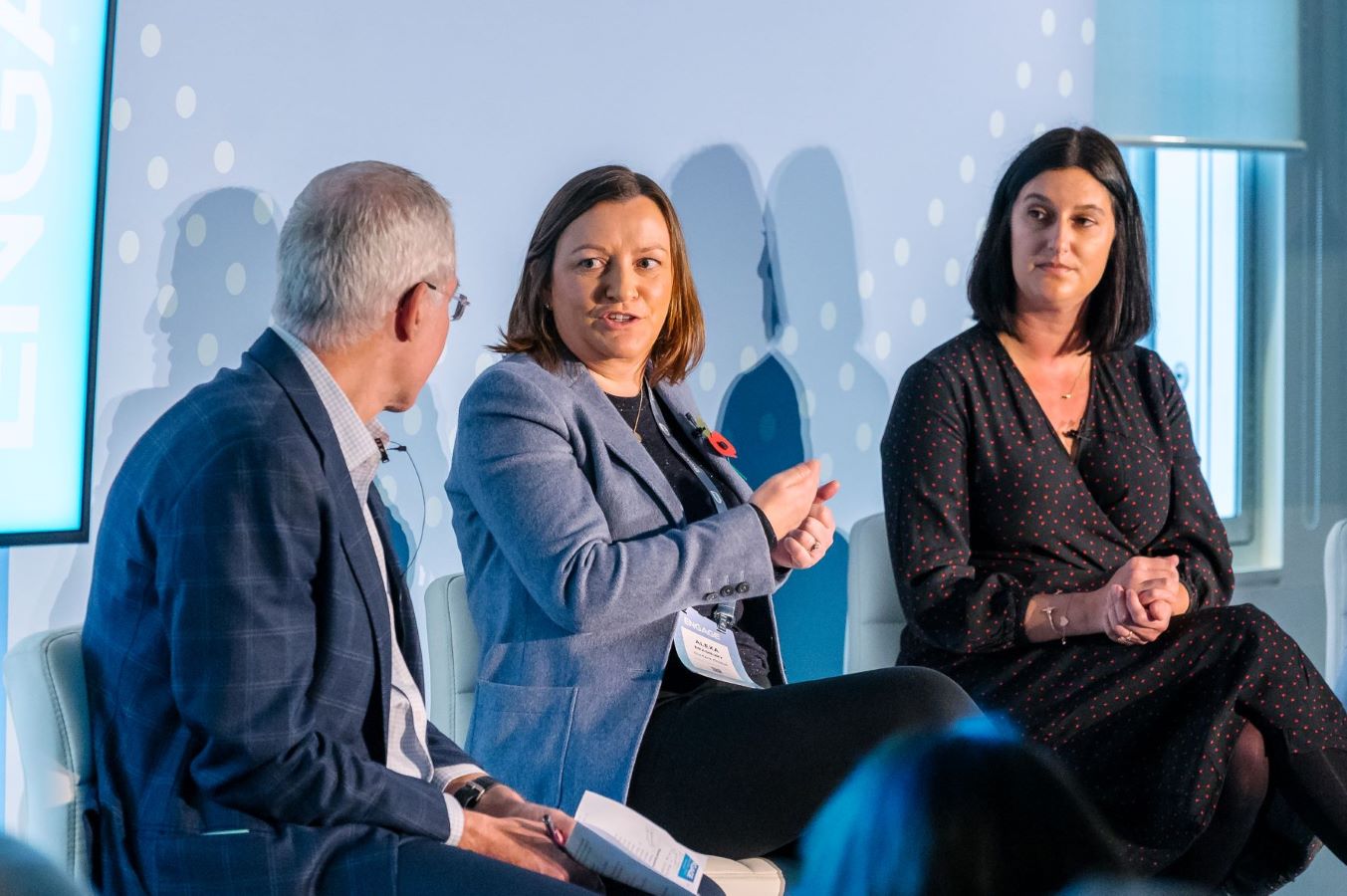 Andreas Pfeffer, Founder of Recrewtment, emphasised the importance of automation as part of the candidate engagement (or re-engagement) strategy: 
We're reaching out to candidates we haven't heard from for six months. We have 100,000 candidates in our database that aren't top of mind for the recruiter, but people change jobs often. Our automation strategy has paid the implementation cost multiple times. It's a no-brainer. 
Sarah Gibson, Operations Director at Cherry Professional, shed light on improving productivity in a post-pandemic world: 
People seem busier post-pandemic. Every minute counts for recruiters at the moment, so anything we can take away so consultants can have conversations with people, the better.
Shayne Simpson, Managing Director of Ascent international Group, shared the value of building a candidate community within your ATS/CRM: 
We place 80-85% of our placements from our CRM. That comes from having a great community.
Tara Ricks, Co-Chair of Elite Leaders, stressed the importance of data when future-proofing your business: 
Scaling or diversification don't have to be separate strategic decisions. It's about being sensible and using data. You need to identify additional niches, and then you can replicate and scale.
Scaling Your Business with Bullhorn for Salesforce
One of the best parts of Engage is hearing from fellow recruitment industry experts on the latest technology and how it can support the growth of your business. Engage London 2022 was no different, with an entire track of breakout sessions dedicated to our Bullhorn for Salesforce platform.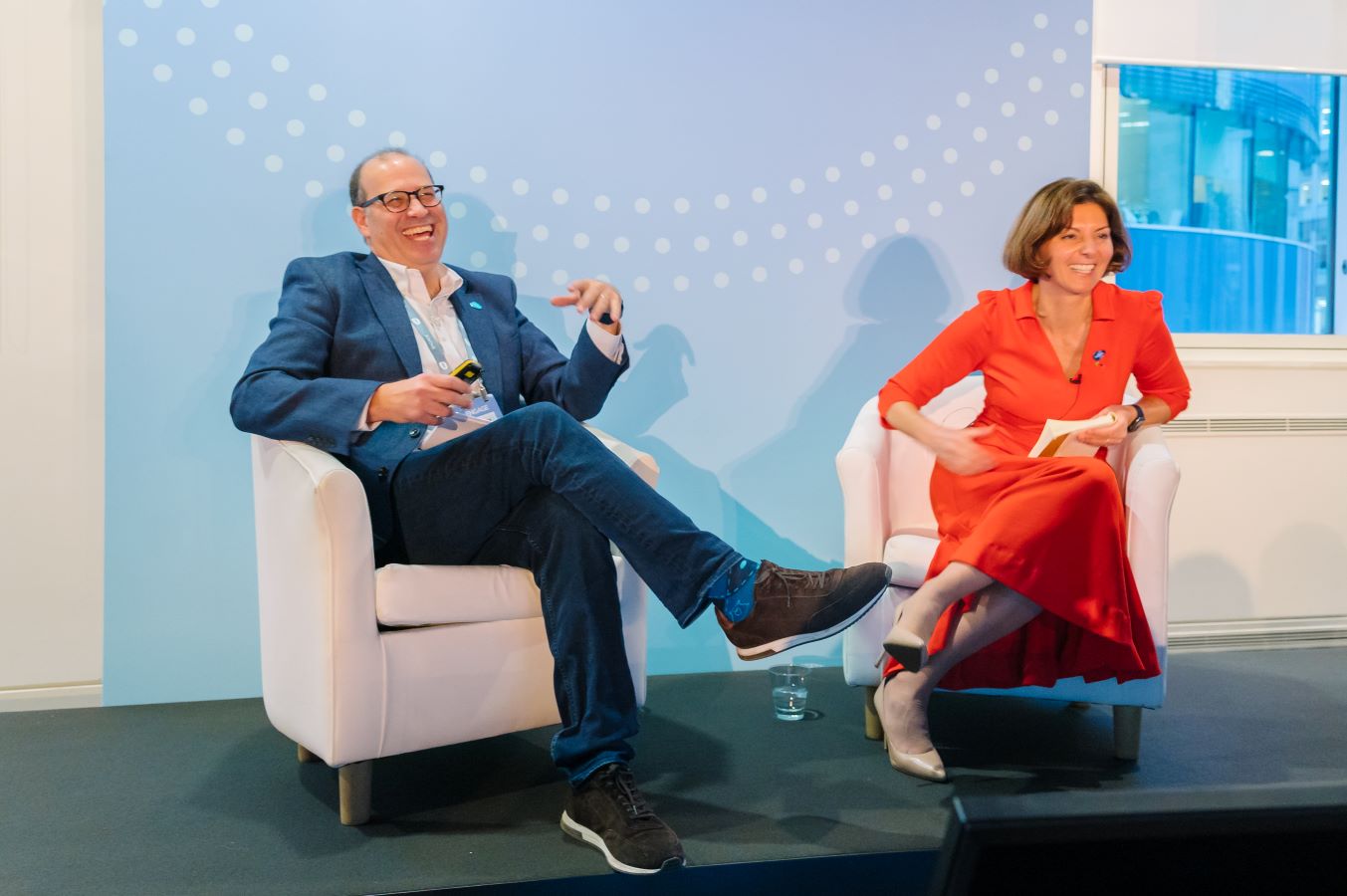 Nicola McQueen, Chief Executive Office of NHS Professionals, shared what's top of mind for her team heading into 2023: 
Simpler, faster, smarter is something everybody in the business knows, and that's what we think along the way. Whatever we do, does it make things faster? Does it make us smarter? Can we onboard people quicker? Can we make it simpler, can we make it really easy to engage with?
Virginia Matassa, Vice President ISV Sales EMEA and APAC at Salesforce, explained why digital transformation is a journey, not a one-time thing: 
It's not enough to think about digital transformation and do it once. It's a journey. What got you here won't necessarily get you there. It's also about being able to adapt. Be flexible enough to look back and decide what to do.
Thank you to all of the attendees, speakers, and sponsors who made Engage London an incredible and unforgettable experience. We can't wait to join you next year for Engage 2023!
---
How do you meet the growing demands of today's talent while also providing an experience to clients and your own teams? Say hello to the Connected Recruiting strategy. Find out more here.
Subscribe to the Recruitment Blog
Subscribe for trends, tips, and insights delivered straight to your inbox.