Rebounding From COVID-19 With Automation: Why Now Is the Best Time to Automate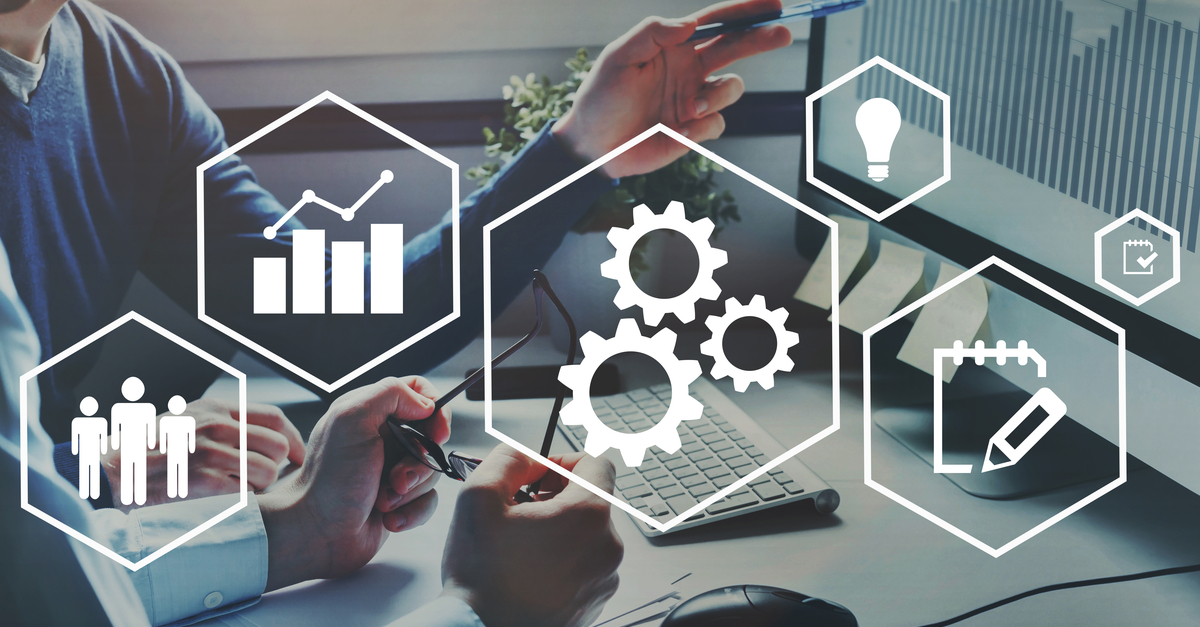 Last week, Bullhorn hosted the latest in a series of webinars outlining the benefits that automation brings to recruitment businesses. In the informative session, Ben Carter, Sales and Strategy Director at Bullhorn, and Jason Heilman, Co-Founder of Herefish by Bullhorn, outlined how our automation solutions can help businesses left wondering how they can rebound from COVID-19, not just to pre-pandemic levels but to new heights of efficiency in 2021.
Below, we've outlined key takeaways from their discussion. For more information, you can register to view a recording of the webinar here. 
What is the market saying?
Perhaps surprisingly, the market view shows that whilst there were obvious dips in job placements and submissions from March through to August 2020, most customers are now returning to pre-COVID placement levels. Submissions don't seem to be quite back up to the same levels and we have asked ourselves why: is it because better performers have been retained in the post-redundancy scenario? Or is it because significant numbers of our customers are deploying automation to their benefit?
What we do have clear answers on is the shift in recruiter priorities before and after the world-shifting events:
When asked about these recently, the top three priorities were:
Better client relationship management (45%, a 9% uplift from pre-COVID-19)

Engagement with clients (36%, a 9% uplift from pre-COVID-19)

Managing cash/controlling spend (34%)
Other key priorities included optimising remote work, employment brand, marketing, automating and optimising key processes, reassessing business models, and internal staff training and development. 
Interestingly, of the top seven, six are opportunities for either technology enhancement or automation, proving more than ever that automation is top of mind in driving productivity, efficiency, and scale for businesses across the globe.
COVID-19 has meant we all need to focus on:  
Relationships:

how do we maximise those we have and how do we drive more?

Efficiency:

how can we do more with less?

Adaptation:

how do we change and adapt to the fluid landscape around us?
Arguably, the most successful businesses were doing all of the above before COVID-19, but we hear loud and clear that more businesses are turning to these as key areas of focus in the post-COVID-19 landscape. 
What does that mean for an agency's technology journey?
What we're seeing in agencies of all sizes is a new development journey:
Baseline: the digitisation of existing systems. A strong cloud platform gives room for all other enhancements to flow

Automation of common workflows and processes: driving the efficiency, scale, and productivity that are key priorities

AI: the opportunity to make a much broader impact and potentially game-changing enhancements to your business
Bullhorn has solutions that fit all three steps and provides an incredibly knowledgeable team to support you in defining requirements, implementing successfully, and ensuring that your technology deployments maximise your rebound into 2021.
How are your competitors leveraging automation?
Around Mar 16th, we saw a major uptick in the number of automations being used by customers. This was interesting as those with a tool in place obviously hadn't chosen that technology in response to the pandemic, but having it there meant those businesses had the flexibility and speed to leverage it to their best advantage.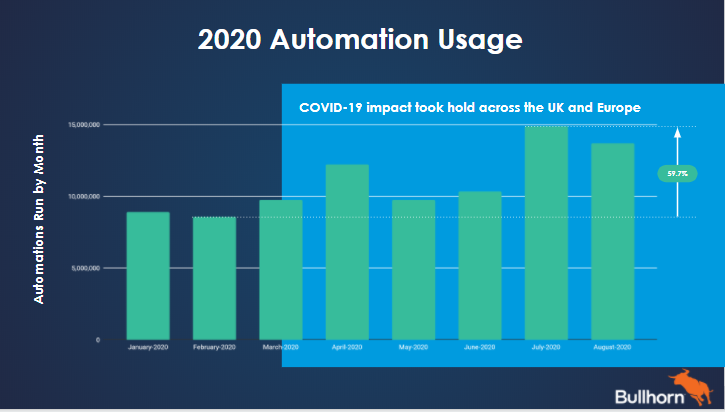 In March and April, we saw notifications/check-ins at volume. By May and June, this slowed as many territories were locked down, but in July and August, we saw another uptick – this time in enabling the return to work. Automations related to health check-ins, daily checks to return to work, and exposure to COVID-19 became a large scale.
When asked to deliver a health check for every single contractor every day, those businesses could deliver. This could not have been done manually, so automation ensured those businesses remained efficient and compliant.
How will AI change the game?
Imagine a scenario where you could automatically identify the best candidates for a role immediately on the acquisition of that role, immediately message those candidates or send a message to recruiters internally that this is a candidate that might be a good fit. Today, without automation, this is a highly manual task. 
Towards the end of this year, however, this will be a reality for Herefish by Bullhorn customers, taking agencies to the next level of productivity and enabling teams to provide candidates a highly personalised experience. Can you afford to be left behind?
Why is now the right time to adopt recruitment automation?
The good news? This isn't new, and you wouldn't be the first. Recruitment automation is mature enough for even the largest of organisations, common best practices have been established, and it's easy to set up even for those without large IT teams. 
The better news? It hasn't yet reached full market saturation and you have a significant opportunity to gain competitive advantage. Who doesn't want to get one step ahead of their competitors and come out of a difficult time ahead of the game?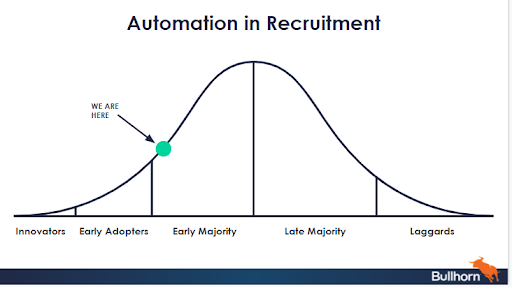 If you've ever wondered how to create a carbon copy of your best recruiter, ensuring success for every placement and freeing up time and resources across the business to focus on driving to new heights, here is the answer. Bullhorn, with our range of automation solutions that take the busywork out of recruitment, can help. 
Whether you're focusing on driving deeper candidate and client engagement to strengthen relationships, improving database quality to ensure your ATS is working for you, or working roles with VMS job portals, we're seeing that clients who embrace automation are maximising their rebound.
---
You can register to view a recording of the webinar here or go to https://www.bullhorn.com/uk/automation-use-case/ for more information on how our automation solutions could help you and your business.
Subscribe to the Recruitment Blog
Subscribe for trends, tips, and insights delivered straight to your inbox.