Recruitment Pros Share Their Recruitment Horror Stories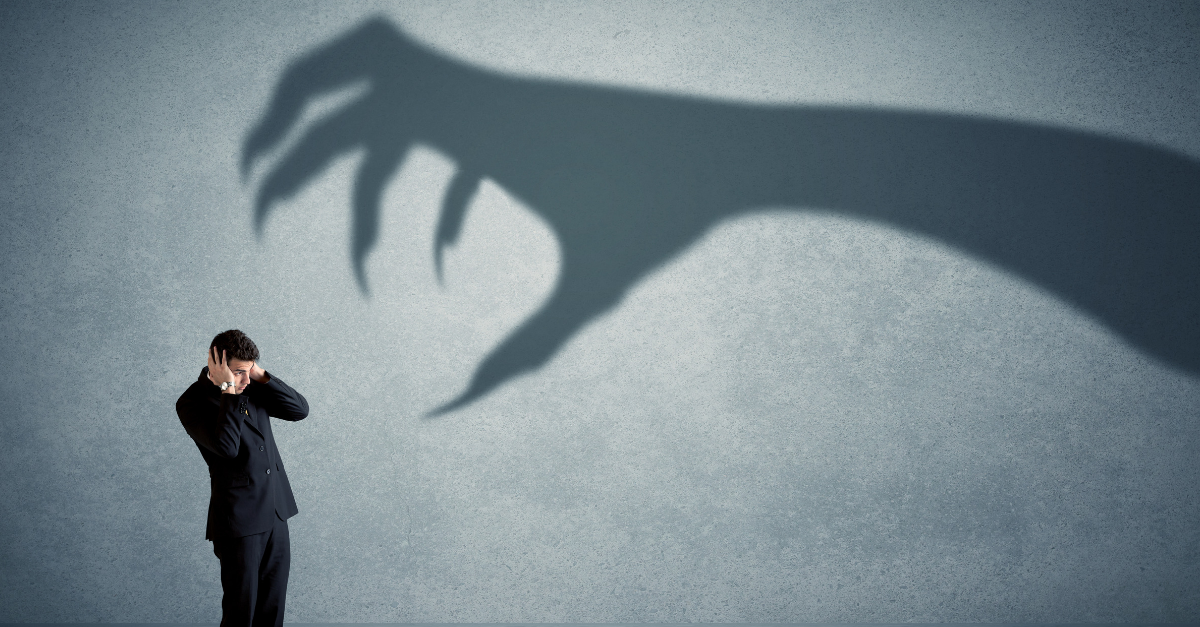 Few industries generate better stories than the staffing industry. These tales are often inspiring, surprising, and moving. But sometimes they can be downright terrifying. We asked some recruitment professionals to share horror stories from their time in recruitment. Here are a few of our favourites responses:
Spine-Tingling Tales of Disappearing Candidates
Derek Rose (Recruiter): One of my candidates was interviewing for a direct job with an oil pipeline company. He was supposed to drive out to the job site for a final interview. He did not show up. When I spoke with him, he told me a story about a really sick family member. The client was gracious enough to reschedule, and then he no-showed again for his next "final" interview. No placement, no fee.
Valerie Anderson (Technical Recruiter): A few years ago, a colleague placed a recent grad in a helpdesk type role at a major bank. A few days in, the client called to say this young man was disappearing during the work day for several hours at a time. When questioned by my colleague, he shared that he still had volunteer responsibilities he felt were very important and had to fulfil these obligations. The client let him know he could take all the time he wanted going forward to continue his volunteering effective immediately.
Counter-offers From Beyond the Grave
Gary Fiore (Recruiter):  I once had an ideal candidate land a significant offer but choose to accept a counter-offer from their current employer instead.
Kristyn Harris (Technical Recruiter): My very first offer did not close. When my candidate met with his boss to put in his two weeks notice he was presented with a counteroffer that he moved forward with instead.
Ana Algernon (Technical Recruiter): A candidate I had been helping get a job for months finally landed a great opportunity with one of our clients, a week before the start date the candidate turned down the offer for a better opportunity. About two weeks later, the candidate calls me to let me know the opportunity turned out to not as good as the one we worked on together and asked if I could help with her job search again.
Devilish Candidates and Diabolical Recruiters
Sarah Citron (Technical Recruiter): My candidate showed up late to an interview, then lied and told the interviewer I had given her the wrong address.
Wendy Kennah (Director, Recruiting): I was placing a candidate back in the day before Criminal Background checks were a common part of the hiring process and I specifically asked if there was anything that was going to come up that would be a concern. It was clear that the client had a zero-tolerance policy for criminal record checks. When the background screening company called back to give the positive findings, the girl told me to grab a pad and pencil, because it would take a while. The person had over 30 charges and was convicted of three things in the past 30 days alone. Needless to say, he did not get the job! Not sure how he forgot about going to court the week prior during our conversation.
Julian Lopez (Technical Recruiter): A candidate bailed on the very first day.
Bryan Aharan (Technical Recruiter): I waited at the office until 8 pm for a consultant to come in and sign paperwork. He backed out the following day.
Charles Liikson (Sr. Technical Recruiter): A recruiter I worked with was so rude and obnoxious to candidates on the phone, but for the longest time I couldn't say anything because I was the only one who heard it.
Ghastly Tales of Mistaken Identities
Christa Mancino (Resource Manager): I wrote an email outlining my concerns regarding a candidate's qualifications and commented as well on their "difficult attitude." I accidentally sent the email to the candidate and not to the person it was intended for.
Justin Yusufali (Recruiter): I sent interview details to the wrong candidate.
Macabre Miscommunications
Sam (Senior Technical Recruiter): I found the perfect candidate for submission. I gave him all the information and did all the due diligence only to find out he was double submitted for the same order.
Daria Gourianova (Account Support Administrator): Rush requests that come in the day before the client wants them in, and then their references proceed to be completely unaware and unresponsive.
Vince Kwok (Recruiter): I asked a candidate for their Right to Represent for a position, and they took is as if they were being asked to sign their soul away. They thought it meant that they were not allowed to ever work with other agencies, so they lost it. 
I Must Be Cursed!
Edward Giorgi (Sr. Account Executive): It is probably a normal recruiting curse, but I have had candidates get in all types of accidents, hospital trips, alien abductions, exorcisms, and other misfortunes while at different stages of the recruitment process.
Josh Pryor (Technical Recruiter): Five no-starts in one day.
Isaac Castelan (Technical Recruiter): One candidate getting terminated. Three candidates ending contracts, another candidate pushing his start date one week out, and another candidate turning down an offer. IN THE SAME MONTH.
Adam Lewin (Sr. Staffing Specialist): Running into a consultant the same day as firing him due to body odour.
Tori Loveland (Technical Recruiter): I recruited/hired a husband and wife separately, to which all parties agreed was acceptable. I unknowingly hired the husband's mother weeks later. When the wife was reprimanded at work and quit/was fired, the husband was enraged and threatened the office and made people extremely uncomfortable. I lost two contractors that day.
Dejan Pilpovic (Technical Recruiter):  I needed one more close to qualify for a monthly bonus, and then my candidate decides he wants to start on the Tuesday of next month which is the 1st, instead of Monday the 31st.
Thanks to the folks at All About People, Procom, TELUS Contractor Connections, Strategic Contract Response, and ACG Resources for their fantastic responses!
---
In need of something more uplifting after these recruitment horror stories? We have just the thing. Check out our recruiter's guide to candidate engagement for some top tips, and out-of-the-box thinking.

Subscribe to the Recruitment Blog
Subscribe for trends, tips, and insights delivered straight to your inbox.