Why Now Is the Right Time to Consider Moving Your CRM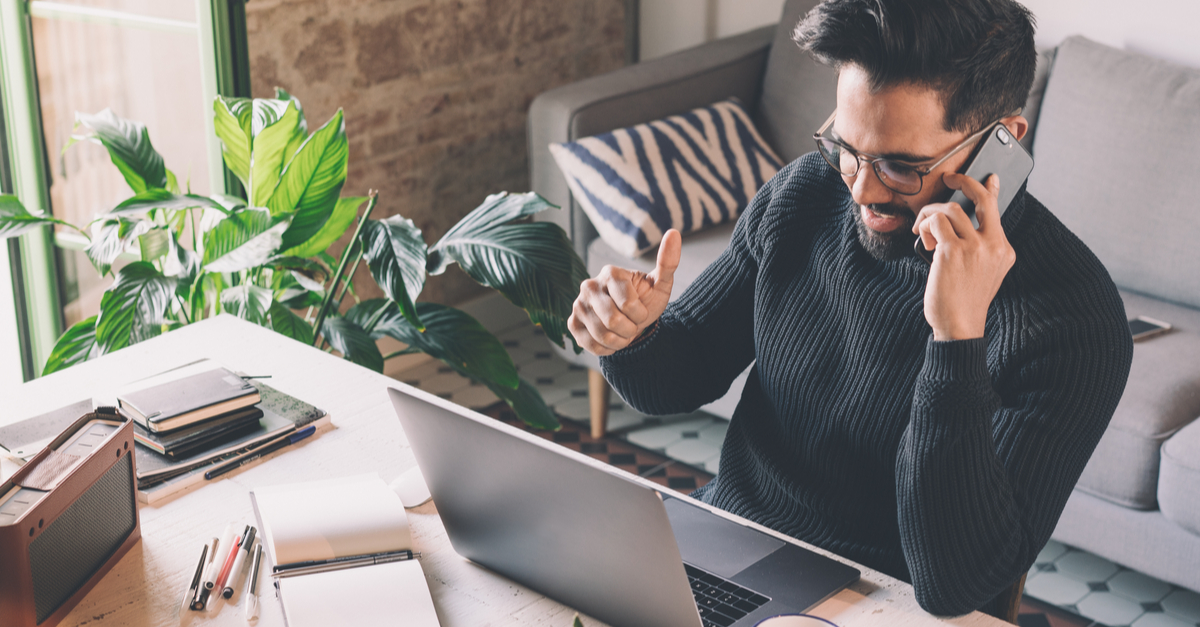 While staffing firms across the globe are forced to re-examine the way they do business in light of the recent global events, we understand that you still have a commitment to your clients and candidates to be as effective as possible. With that in mind, here everything you need to know about moving to a new CRM.
---
In times of uncertainty, changes to your tech stack might feel unnecessarily risky. Here, we consider if now is the right time for you to make any technology changes and explore the issues you might encounter along the CRM implementation path. We help you with real examples of businesses that have recently made a transition and raise some questions for consideration that should be top of mind. 
The world is changing rapidly. A few weeks ago, it was impossible to imagine the situation we are all in. Your business needs to respond to the economic and social challenges in a way that helps you weather the storm and bounce back stronger and more competitive than ever, and at the earliest opportunity. 
Let's start with some current challenges. Do any of these look familiar? 
You lack the tools to effectively and efficiently maintain relationships with clients, candidates, and team members during both the remote working period and going forward. 

Intensive manual processes are leaving you with unnecessary costs during tough economic times.

Outdated technology and processes are failing to differentiate you from the competition, especially as the competition has proactively planned for a market rebound.

You're concerned about the future, including if your systems are agile enough to cope with any changes and how to enable your business for the 'new normal'. 

You lack the data to determine which sectors are hit hardest, where you can pivot your business.
Well, you're not alone, as this article from Business Leader aptly demonstrates. 
Even before the recent world events changed the industry forever, the recruitment industry globally had been in the middle of a digital transformation. But, not all agencies were as ahead of the curve as they would have liked.  According to our annual Global Recruitment Insights and Data (GRID) report, 80 percent of recruitment professionals felt digital transformation would be beneficial to their business, yet only 18 percent of firms had a strategy in place.
But here's the great news: researchers, publishing in the Harvard Business Review, found that just after the recession in 2010, only nine percent of the 4,700 companies they examined exited the downturn with high growth. Whilst we may not be in a recession right now, those high growth companies seized the chance to make large-scale changes in their operations. Rather than simply slashing costs, they distinguished themselves by investing during the downturn and chief among these investments was technology. 
There is a massive and timely opportunity to survive and lead by navigating technological change through investment and adoption. For staffing firms who want to lead the industry, that opportunity to stand out increases with the current market downturn.
Challenges and Opportunities of Moving Your CRM
In addition to your current challenges, below are other challenges that might naturally appear in the short- to medium-term, as the economic waters inevitably become rougher, and opportunities to future-proof your business against them by implementing  a new CRM: 
An Influx of New Candidates
Challenge: Newly unemployed/furloughed and disenfranchised employees are likely to flood the market with CVs. How do you sift for the best matches and ensure your selection and screening processes are efficient and delivering quality?
Opportunity: Incorporate cloud-based sourcing tools into your tech stack to streamline the candidate intake process, enabling your team to easily find and match the most qualified candidates based on specific search criteria.
An Increase in Contract vs Permanent Hires
Challenge: The high overhead costs associated with permanent positions in a tightening economy may signal a move towards higher volumes of contract or contingent hiring. Are you ready to hire and onboard contractors?
Opportunity: With existing expertise in recruitment and hiring, your team can seamlessly shift their focus to contingent positions by using CRM capabilities to target contract workers or those willing to move from permanent to contract. 
Changes in Client Focus
Challenge: Specialization and diversification may have been your watchword. Is that going to be the key to your success going forward? Do you need to consider new industries/clients or strategies? Can your systems cope with any changes?
Opportunity: Invest in a CRM solution that grows and shifts along with your business. By choosing a CRM partner that can adapt to different industries or clients, your team can also rapidly shift to address new demands.
Being an Advisor, Not Simply a Recruiter 
Challenge: We can expect to see a shift to a more consultancy-based approach. Clients may need assistance with laid-off employees and reallocations, and candidates may have concerns about job security, market demand, and previously unconsidered opportunities. Your network will be more important than ever going forward. 
Opportunity: Staying in touch with candidates and clients during this time is crucial. Use CRM functionality to send personalized communications to candidates that you've worked with previously, or incorporate automation to maintain key relationships on a regular, ongoing basis.
Keeping Your Best Consultants for the Long Game 
Challenge: The current furlough process has us all in a holding pattern, but in the move to tightening expenses, it might be a false economy to drastically trim your headcount more permanently. Instead, consider how you can empower your best team members to be as productive as possible through any downturn. 
Opportunity: Focus on providing the best tech stack to your team and enable them to be productive through collaboration and teamwork. Create motivated internal users by providing hands-on training on how to the CRM effectively and encourage best practices that improve focus and output.
How a CRM Can Help
If you are or can set yourself up to be, agile and quick to respond to market demand, when the industry rebounds, the steps you took during the crisis to strengthen relationships with candidates, clients, and team members – plus your investment in technology and process – will allow you to win market share on the upswing.
Right now, when you may be experiencing IT downtime or uncertainty in the provider landscape, it is the perfect time to explore your options. Moving your CRM could ensure you: 
Empower your team for successful remote work.

Boost productivity and collaboration.

Build and maintain candidate relationships at this important juncture.

Develop stronger relationships with your clients and be their trusted advisor in difficult times.

Modernize your business now to emerge stronger than ever in the future.
After 20+ years of dedicated commitment to understanding recruitment industry needs, and developing solutions tailored to address those needs across the entire spectrum, Bullhorn is the partner to help you successfully navigate your business through these unprecedented times. 
With the Bullhorn platform, you can empower your team to work from home productively and efficiently, engage your candidate base through virtual interviewing, and keep your client relationships strong. And, when the economy rebounds and society reengages, you will have modernized your business so you can take the lead in the new market. 
Still undecided about technological change? 
To help provide a blueprint for transforming your business – whether now or later – we're spotlighting more than a dozen visionaries who have successfully championed technological change within their organizations. 
Meet these 12 global recruitment leaders in our Global Changemakers series.
Want to know more? 
Here are some more resources on making a change to your CRM: 
Finally, if you're looking for more COVID-19 resources and information, go to our resource hub to find the most up-to-date content, government guidance, data, and webinars to keep you informed and to help your staffing firm navigate the COVID-19 pandemic.
---
For more information, schedule a demo or request pricing information. Be sure to subscribe to the Bullhorn Blog for news, tips, interviews, and industry trends.
Subscribe to the Recruitment Blog
Subscribe for trends, tips, and insights delivered straight to your inbox.