The Power of People: Announcing the First Speakers for Engage London 2018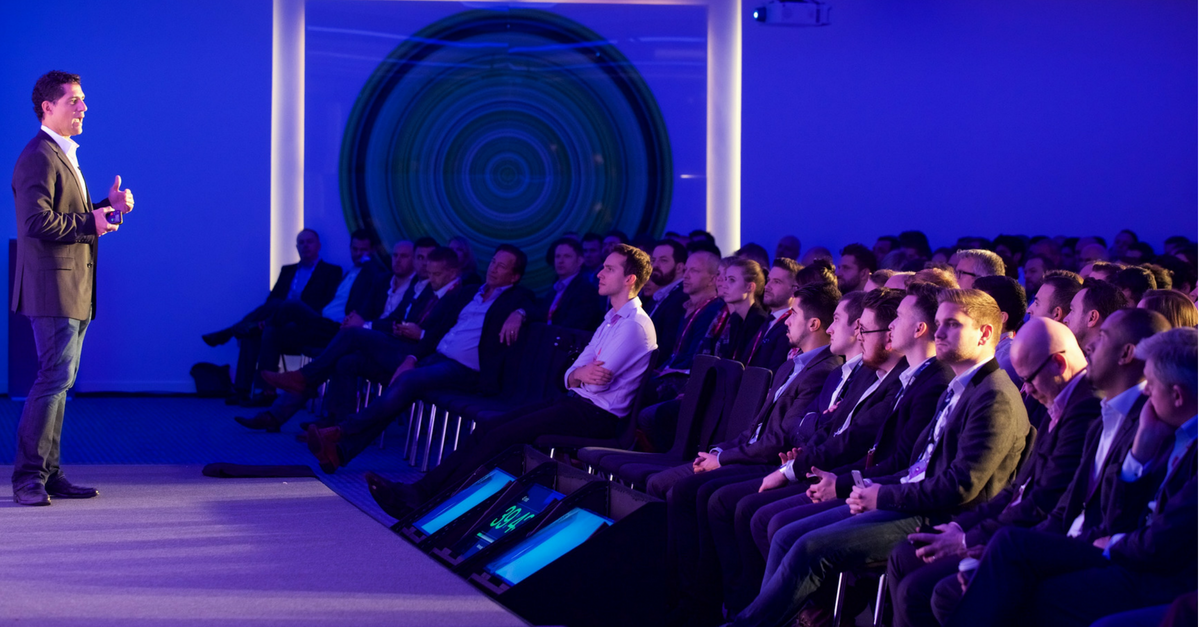 If the past six months have taught us anything about the shape of recruitment in 2018, it's that the industry is centred on two key factors: building relationships and utilising new technology. From using social media or AI to reach and attract diverse talent pools, innovating interview processes with video and virtual reality, or delivering market research and analytic insights to clients, the 2018 UK Recruitment Trends Report points to these two areas as the most significant for forward-thinking recruiters keen to harness the power of people.
You may be thinking, 'Sure, I can get on board with relationship building and using new tech, but what does that have to do with the power of people?' Well, whether you're empowering employees within your own agency to be super recruiters, your client's business to grow by fulfilling their staffing needs, or your candidates with excellent opportunities and the best possible candidate experience, recruitment is all about the power of people
In fact, the power of people within recruitment is so important that it's the focus of Engage London 2018, the leading European recruitment event. Over, two days of in-depth unparalleled industry insights on the future of recruitment and product training will embolden UK recruitment professionals who are facing ongoing economic and socio-political shifts, helping to improve productivity, and better utilise new technology for faster ROI.
Register for Engage London 2018
What can you expect at Engage London 2018? Here are some of the top attractions to look forward to at this year's event.
An All-Star Selection of Captivating Speakers
What would a conference about the power of people be without an all-star line up of inspiring, informative, and insightful speakers? The eclectic expert speakers at Engage London 2018 will cover everything from building trusted relationships and providing skilled talent, to the technologies enabling scalability and transforming the recruiting landscape. Together, we'll address some of the complex challenges facing our industry and our world today like digitisation and automation, the opportunity divide, talent shortages, globalisation, and diversity.
These speakers and topics include:
James Osborne (The Recruitment Network), More than a Warm Body: Talent Retention and Long-Term Agency Growth
David Slater (KPMG), Mythbusting Brexit  
Mark Essex (KPMG), Mythbusting Brexit  
Paul Staples (Deloitte), M&A and Recruitment Exit Strategies
Dr. Marcia Goddard (YoungCapital), The Neuroscience of Developing Talent
A Keynote from Bullhorn CEO Art Papas
"When I founded Bullhorn, I wanted to build a company that delighted customers, challenged and rewarded employees, and improved its local community in truly meaningful ways" says Art Papas, Founder and CEO of Bullhorn. Art has now successfully led the company through 15 years of consecutive growth guided by that mission to deliver an incredible customer experience.
At Engage London 2018,  Art will use this experience to deliver a keynote exploring many of the themes of Engage—how to build a successful organization guided by mission and purpose, navigate the impact of technology on staffing, and recruit and retain top talent through strong business relationships. Join Bullhorn CEO Art Papas for an inspirational and insightful look at where we are today as an industry, where we're going, and why it's so important to be human as we journey forward.
Vision for Innovation
Bullhorn President and CTO Matt Fischer returns this year with the ever-popular Vision for Innovation, which showcases both the immediate roadmap and aspirational advancements in Bullhorn's product lineup to help you drive better engagement, productivity, and growth. Matt will share Bullhorn's strategic vision for helping companies continue to innovate, differentiate, and stay ahead of the competition.
The Bullseye Awards for Recruitment Innovation
At Engage London, we'll also be celebrating the power of people in recruitment through the first annual UK Bullseye Awards for Recruitment Innovation. Join us at Engage London as we honour the people and organisations in recruitment who have transformed their businesses through innovation and excellence in recruitment, leadership, and technology. If you, your company, or someone you know fits this description, submit a nomination today.
Submit a Nomination for the UK Bullseye Awards for Recruitment Innovation
---
If you don't want to miss out on the opportunity to learn from some of the brightest minds in recruitment, network with your peers, and discover how to more effectively engage clients, talent, and leadership, register for Engage London 2018 today.
Stay tuned for more speaker announcements and keep up to date with the latest Engage London 2018 news at @BullhornUK or at the official Engage London site.
Subscribe to the Recruitment Blog
Subscribe for trends, tips, and insights delivered straight to your inbox.