Smooth Sailing: 3 Tips To Help Your Agency Ride Out Brexit Uncertainty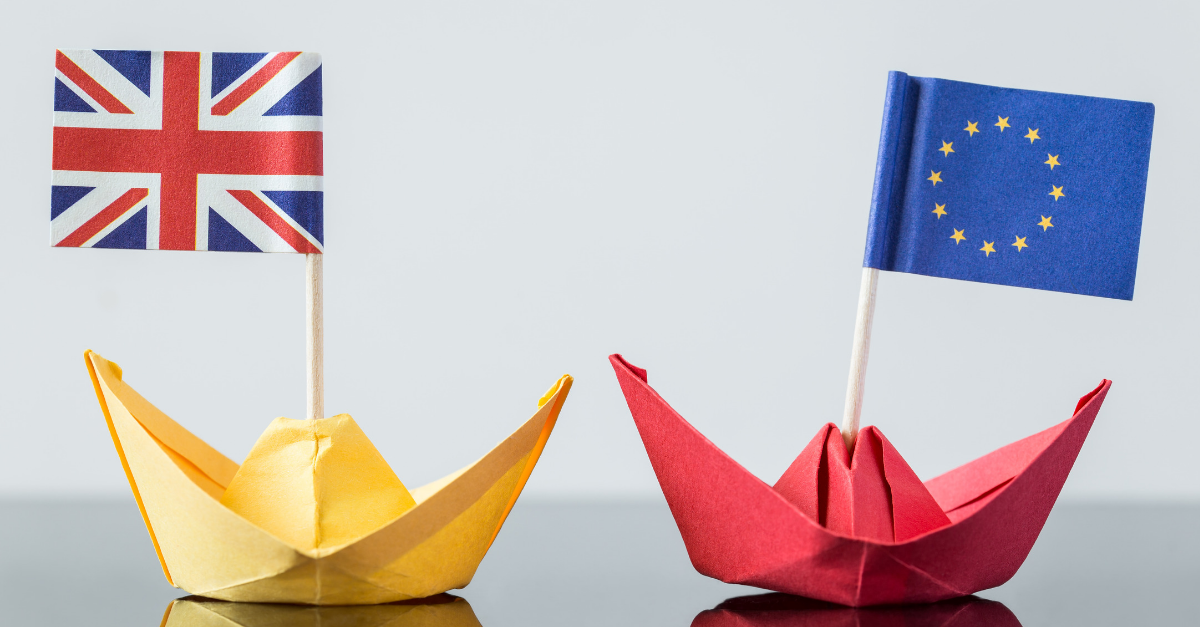 Following Britain's vote to leave the EU in 2016, many recruiters suffered an immediate aftershock: shares at large agencies such as Hays and PageGroup dropped as much as 30 per cent as a result of the cooling economy and subsequent caution from clients about hiring, and candidates were similarly nervous about job hunting. 
Recruiters identified Brexit as a key pain point for them, and our 2018 UK Recruitment Trends Report found that 70 per cent of professionals cited Brexit as a top macroeconomic issue, with one third saying it is their biggest individual concern. Yet, despite this initial turbulence, recruitment firms bounced back, with Hays even reporting record profits. 
But now, three years on from the initial vote and with a no-deal Brexit rapidly approaching following turbulent negotiations over the past year, the sea of uncertainty surrounding Brexit appears to be rocking the boat once again. In fact, heading into 2019, research from the Global Recruitment Insights and Data showed a lack in optimism about what the coming year holds; 34 per cent of recruitment pros in the UK and Ireland believe Brexit will make it harder to achieve growth and revenue goals this year.
So, in a competitive and talent-short market where demand from clients remains consistent, what can your agency do to ride out Brexit nerves, continue to attract talent, and ensure smooth sailing in the face of uncertainty? 
Make Targeted Marketing A Priority 
Locating the places where your target talent hangs out is one thing, but once you've found potential candidates you also need to get their attention. This is where carefully targeted marketing campaigns, recognising the needs of varying demographics within diverse talent pools, come into their own.
Consider where your target candidates go to source information and make those channels the ones you deliver effective and compelling marketing content that addresses their interests, current situation, and areas of expertise. This kind of marketing and engagement strategy will get candidates familiar with your brand, which is vital to encourage passive talent to engage with you. And, of course, doing so demonstrates your expertise to clients, helping to secure you as their recruiter of choice.
Build Diverse Talent Pools
When competition for talent is fierce, you're under increased pressure to demonstrate your ability to tap into diverse talent pools to help employers alleviate the skills shortages impacting their success. However, it's important to keep in mind that a skills-short market also means you're likely targeting passive candidates who aren't actively job hunting. Therefore it's vital to review your candidate attraction strategies to ensure they're robust and creative when it comes to sourcing and engaging candidates. 
In particular, widen your net to include professionals with transferable skills from other backgrounds, after all, there has been a considerable increase in reskilling and upskilling of candidates over the past year. Target these candidates through professional channels, organisations and networking events they're a part of.  Also consider your presence among graduates who can be trained in the areas where there are skills shortages, such as technology, and create a pipeline of talent that will also serve you well when this future pocket of growth increases.
Offer Consultancy Services
One important change for agencies is the increased demand from clients for more consultancy-style services. In a skills-shortage, the ability to deliver more than just candidates to fill vacancies is undeniably important because it means clients will rely on you for entire workforce solutions. Recruiters who position themselves as advisors and industry experts on aspects such as training and upskilling, retention strategies, diversity programmes, designing competency frameworks, or mapping out employer branding will be the most competitive.
Whilst the future regarding Brexit remains unknown at this stage, there are small steps your recruitment agency can take to keep on top of ongoing changes and ensure as smooth sailing as possible on the current waves of uncertainty.
---
Keen to hear more from recruitment leaders and keep up to date with the latest industry news? Register for Engage London 2019 today to save your seat and receive exclusive insights!
Register for Engage London 2019
Subscribe to the Recruitment Blog
Subscribe for trends, tips, and insights delivered straight to your inbox.