A Year in Review: 4 Factors That Impacted UK Recruitment Agencies in 2017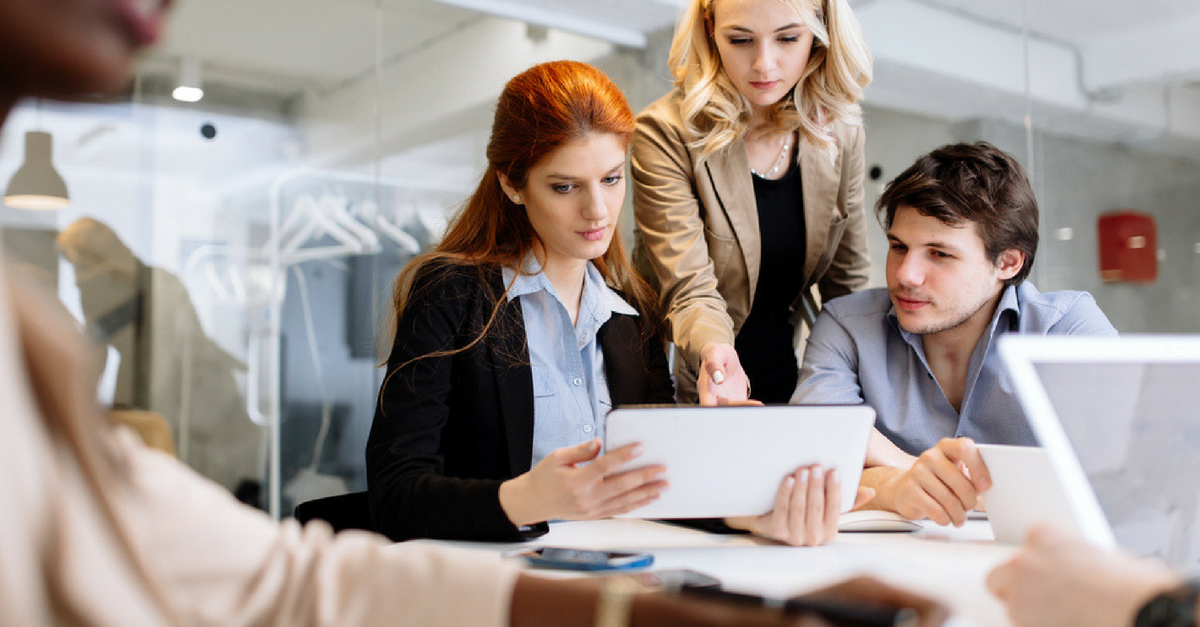 2017 has been an eventful year. We've seen Theresa May call a snap General Election and subsequently lose her majority. We've finally seen the first round of Brexit negotiations come to a conclusion. And a new administration is now in place with our biggest ally, the United States. While the geopolitical landscape is nothing but unpredictable, the UK recruitment market has certainly adapted to the uncertainty.
Here's a look at some of the biggest challenges and changes that impacted recruitment agencies in 2017 and that'll continue to impact them in 2018:
General Data Protection Regulation (GDPR)
It simply wouldn't be right to discuss 2017 without a mention of GDPR. After all, there's not a day that goes by without the media reporting (and scaremongering in many instances) on the subject. And while plenty in the recruitment sector will have reacted with trepidation at first, the opportunities it has presented are vast. Not only have agencies had to rapidly asses their data retention methods to ensure that, come May 2018, they're operating compliantly, but it's also prompted the clean-up of legacy data. In a sector where, historically, the sheer size of an agency's database was something to shout about, this is no bad thing. While GDPR has been, and will continue to be, disruptive, being GDPR compliant will help you to position your agency as one candidates and clients can trust.
The Apprenticeship Levy
Another big development to impact the recruitment sector in 2017 was the arrival of the Apprenticeship Levy. Introduced by the Government to help fund apprenticeships, employers who have an annual pay bill of over £3million must pay into the scheme. Because the Levy fee is calculated on the value of a company's payroll, huge numbers of agencies that manage PAYE for contingent workers have found themselves contributing to a scheme from which they're unable to gain any benefit, according to professional trade association, APSCo.
While the Levy has undoubtedly impacted many agencies, with some even viewing it as a tax on the recruitment model, it can be used to upskill your own staff or bring on apprentices. It's no secret that attracting and retaining recruiters is no mean feat—using the Levy to tap into fresh talent could really add value to your business.
IR35
Another huge talking point this year has been the Government's anti-tax avoidance legislation which was designed to tax disguised employment in the public sector at a similar rate to employment. For agencies providing contractors to public sector organisations, it's been somewhat of a sore subject ever since the Government's April reform. In fact, many recruiters, have faced huge challenges sourcing talent due to an exodus of contractors from the public sector. This is something that CBSbutler's Chairman, David Leyshon, discussed in a recent article: "Whilst we at CBSbutler have been proactive in addressing the IR35 reforms and evaluating solutions, there is clear evidence that contractors have left the public sector and, in particular, the NHS in droves."
So while many agencies serving the public sector have had to contend with this legislation, private sector providers remain out of the scope of the IR35 reforms. But with the Government currently consulting on the subject, it remains likely to be extended at some point. Consequently, agencies placing private sector workers on a contingent basis should be proactive and start planning for the possible arrival of new legislation over the coming months to ensure they are ready for whatever comes.
Skill shortages
While skill shortages are rife across many sectors, with 79 percent of recruitment professionals recently surveyed claiming that talent deficits are one of their top three challenges, it's by no means all doom and gloom. In talent short markets, employers will always turn to specialist agencies to source niche, hard to fill roles. So while you have to develop effective strategies that demonstrate your ability to tap into and engage with often hidden talent pools, your role as a strategic recruitment partner only looks set to intensify in 2018.
2017 has been a year of change, technological advancements and widespread economic and political uncertainty. But the future remains positive for recruitment agencies—61 percent of professionals in a recent survey predict that hiring needs will increase over the coming year.
---
Want to learn more about what's on tap for UK recruitment professionals in 2018? Request a copy of the 2018 UK Recruitment Trends Report and be one of the first to receive it when it's available in early 2018.
Subscribe to the Recruitment Blog
Subscribe for trends, tips, and insights delivered straight to your inbox.