Automation in Practice: Reduce No-Call/No-Shows by 40%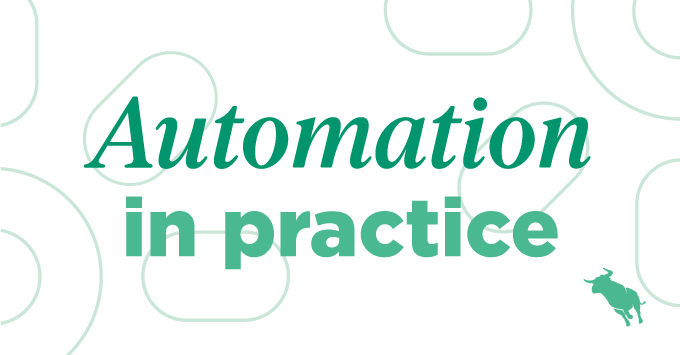 This Automation in Practice centers around a client that used automation to reduce no-call/no-shows by 40%. What would happen to your bottom line if you achieved the same result? Our prediction: you'd make more money with the same amount of effort, and you'd provide a better experience for your candidates and clients. 
Help your organisation by emulating this automation. Let's get started.
Here's the opportunity:
You make a placement. Sometimes, they don't show up. You get that dreaded phone call from the client fifteen minutes after the start time: "The candidate isn't here yet." Or, you do your first hour check-in call, only to discover someone didn't arrive. You might even have a large group starting and have multiple no-call/no-shows. The result is clear in any of these cases: you scramble to get someone there as soon as possible, and your other recruiting plans for the day just took a back seat.
Here's the solution:
This client built an automation to send a reminder message to candidates the day before their placement started, containing all relevant information: the start time, who they report to, the address, and any other needed instructions. Then, they sent another reminder message the day someone started, wishing them good luck and gently reminding them of the above information.
Did this magically erase all problems? No – but it did erase preventable issues, like someone forgetting key details. Plus, it also provided a frictionless way for the candidate to let the recruitment agency know if a last-minute problem arose. That way, the issue could be handled proactively instead of reactively. 
What happens when you shift from reactive to proactive? A candidate messages back saying they couldn't start because, for example, a family member is sick or they lost their transportation. By letting the recruitment agency know ahead of time – and therefore, the client – often, they could save the placement and start a different day. 
Here's what they achieved:
As a result, this client achieved:
40% fewer no calls/no shows

Fewer scrambles to backfill positions

Happier clients

Happier candidates

More efficient recruiting
You can use this same automation to check in with your candidates throughout their placement. When done well, this can increase retention and conversion rates. You can make more money with less effort and provide a better candidate and client experience – all by having this automation in place for your contract and temporary placements. Plus, the same concept works for the guarantee period for your direct hires.
Here's how you can do this yourself:
This automation is available in the blueprints we have set up for you. 
In the top right corner, select

Add Automation.

Scroll down to the

Start from Blueprint

section.

Select one of the blueprints – particularly, one of the black placement-based automations, like

Onboard and Engage New Hires via Text

or

Onboard and Engage New Hires via Email.

That's it! We've built these blueprints to help you make this happen for your organisation.
See this Automation in Practice:
Watch the video below to see Billy Davis put this automation into practice:

Subscribe to the Customer Blog
Subscribe for trends, tips, and insights delivered straight to your inbox.