Bullhorn Mobile: A Year in Review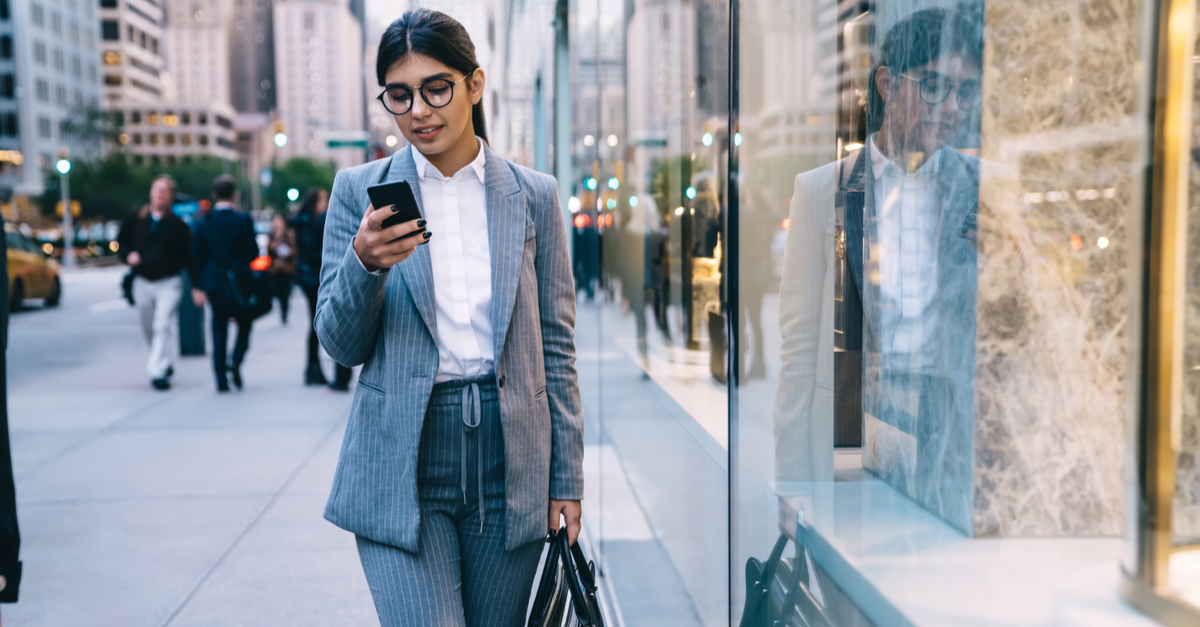 In March 2019, Bullhorn released its long-awaited native mobile app, Bullhorn Mobile.  Since it's release, the app has continued to provide more and more mobile recruitment functionality that allows recruiters and salespeople to work from anywhere, ensuring they can recruit candidates, manage client relationships, and fill jobs even when away from their desk. 
Read on for a complete round-up of each feature released this year!
Candidate, Client, and Company Records
(March 2019)
Upon the initial release of Bullhorn Mobile, we included core functionality that allows you to access, add, and edit Bullhorn records from the mobile app. This includes records for candidates, contacts, and clients.  
On each record, you can view recent activity for that record and access any files associated, including resumes.  Additionally, if any notes, appointments, tasks, etc. are attached to that particular record, you can view and click directly into that piece of information without moving through too many screens. 
Fast Find
(March 2019)
With so many records in Bullhorn, and now having access to those many records in Bullhorn Mobile, a seamless search experience is crucial to allow for quick access and visibility into your data. Even more, being able to sort and filter a search enables you to find the exact information you're looking for the first time, so you can get back to the task at hand. 
Bullhorn Mobile includes the powerful search functionality that Bullhorn ATS & CRM users know and love. Now, you can access records and view important information quickly, so you can efficiently prepare for a meeting, respond to an email, or answer a candidate question while on-the-go.
Add Note
(March 2019)
With Bullhorn Mobile, you can track and record important details from client meetings or candidate calls right in Bullhorn from your mobile device so nothing is lost and everything can be reviewed at a later time, by either yourself as a reminder or by a colleague to get up to speed.  This ensures everything is captured accurately and nothing is forgotten. 
Adding a note from your mobile device helps creates a single source of truth so everyone on your team has all of the necessary information about a particular record, rather than information living within another app on your phone, a notebook, or somewhere else entirely.
Jobs
(March 2019)
A crucial part of the recruitment process, adding and editing open jobs on-the-go allows recruiters to be even more efficient in the pursuit of placing candidates. Adding this ability into Bullhorn Mobile helps you view important information about open jobs as well as add a new job from wherever they may be.  
For example, perhaps you have a client meeting and during the discussion, the client mentions they have a new role open that they need to be filled. Using Bullhorn Mobile, you can quickly add this open job to Bullhorn to ensure the information is not lost and that the team can begin work on filling the role ASAP, helping you place more candidates!
Tearsheets
(April 2019)
With so much data in Bullhorn, organizing it and creating a streamlined view of your records is important in ensuring you are working efficiently within the system. Tearsheets are used to group candidates, contacts, or jobs based on defined criteria, such as candidates being targeted for a particular job or contacts that you haven't spoken to in a while. 
In Bullhorn Mobile, you can easily view your tearsheets and the records attached in just a few taps. Keeping your records organized in tearsheets helps you access the information quickly, and being able to view those lists and records from your mobile device further enables you to work from anywhere and always have the information handy.
Leads and Opportunities
(May 2019)
Lead and Opportunity records are crucial to a streamlined sales and recruitment process! Having the ability in Bullhorn Mobile recruitment to access, add, and edit these records helps both recruiters and salespeople work effectively from anywhere. 
Everything you add or edit from within the app is automatically updated in Bullhorn, so important updates about closed deals or details about a lead can be tracked and accessed again once you are back in the office.
Client Submissions
(May 2019)
You can also add Client Submissions from within Bullhorn Mobile. This includes support for viewing Client Submission activity on company records, providing a complete overview and workflow to ensure you can continue to move candidates through the recruiting process when you're out of the office. 
From the candidate record, you can add a submission for that candidate and quickly add in important details, including bill rate, pay rate, and source. This information will then be tracked against the candidate, client, and job record.
Appointments
(October 2019)
For those out in the field meeting clients or prospects, being able to manage your schedule is of the utmost importance. The ability to add and edit your Appointments in Bullhorn Mobile means you can manage your schedule from within Bullhorn even when you're away from the desk. Combined with the other functionality found in Bullhorn Mobile, this makes it easier for you to set up follow-up meetings or tend to any emergencies. 
Tasks
(November 2019)
Being away from your desk, especially if you have a travel-heavy schedule, can make it difficult to keep your tasks organized. Bullhorn Mobile supports adding and editing your Bullhorn Tasks. This functionality helps you stay organized without it impeding your ability to successfully make placements.
From within the app, or right on a particular record, you can add a task quickly and then return to the rest of your work. Additionally, you can edit existing tasks and all edits will be immediately reflected in Bullhorn. This feature enables you to manage your tasks quickly and efficiently, so you don't waste valuable time on administrative tasks. 
Job Tracks
(December 2019)
Bullhorn Mobile also supports Job Tracks. With this functionality, you can manage your Job Tracks that exist in Bullhorn from within the app. Incorporating Job Tracks helps keep your information organized and increases visibility into all of the open jobs you or your team is working to fill. 
When adding a new job using Bullhorn Mobile, you can choose the Job Track associated or you can edit or change the track while editing your Jobs within the app. This makes managing your open jobs even easier and ensures there is a single source of truth, keeping information consistent regardless of which device you choose to access Bullhorn with.
---
Haven't explored Bullhorn Mobile yet? Download it today on iOS and Android!

Subscribe to the Customer Blog
Subscribe for trends, tips, and insights delivered straight to your inbox.