Catch Up on Bullhorn for Salesforce Product Updates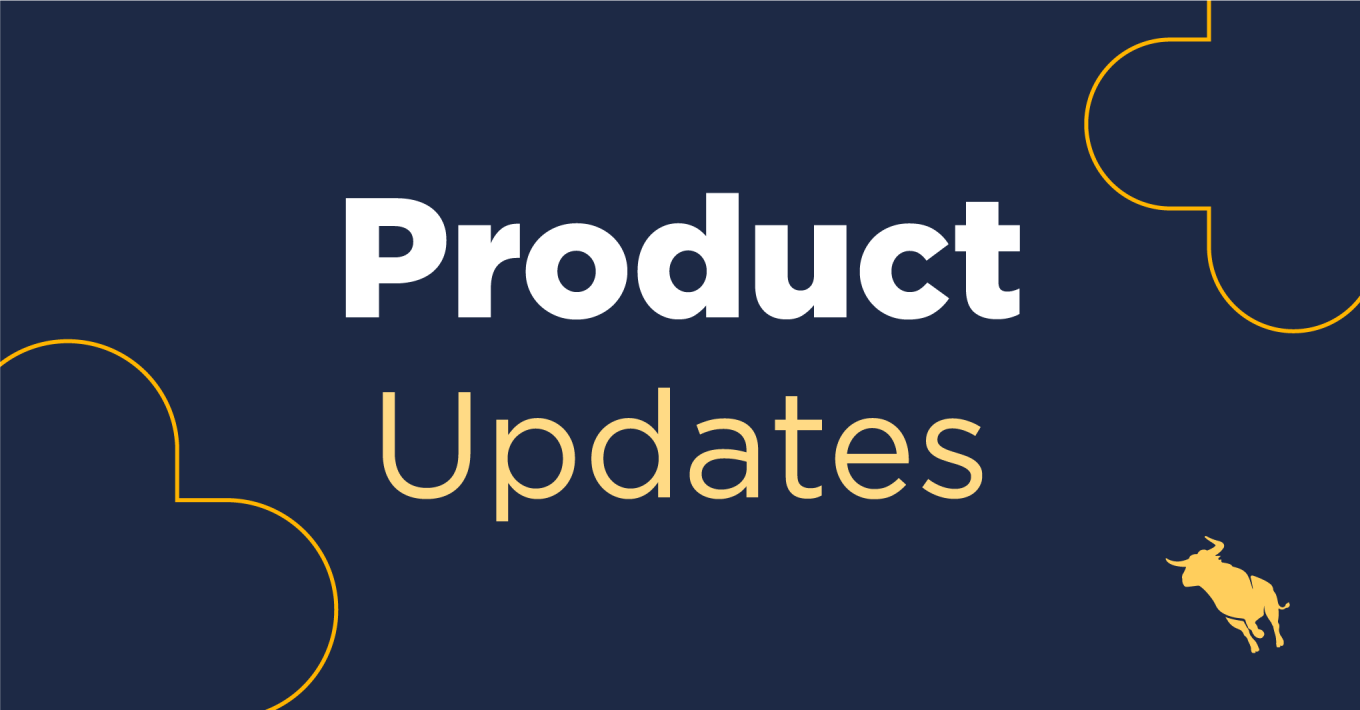 As we prepare for our first major Bullhorn for Salesforce release of 2021, we wanted to look at some functionality we have brought to market in our last several releases during 2020. If you have not yet upgraded your Bullhorn for Salesforce environment, you will get access to all of the following product updates when you upgrade to our next release.
Bullhorn for Salesforce releases three major product updates per year. These releases do not follow a set schedule, but we also release minor updates and software patches between those major releases. Read all the release notes from previous releases here.
Read on for the three major 2020 product updates:
Enhancements to Bullhorn for Salesforce Email Functionality
As relationships became increasingly crucial last year, we focused many of our development efforts on new email functionality. We released a new email editor that provides a uniform UX across all pages in Bullhorn for Salesforce and makes it easier to format the emails sent out from the Salesforce platform.
With the October release, users can also create more granular opt-out rules. For example, emails can be classified as different types, and recipients can choose to opt-out of a specific kind of email rather than all emails. So, candidates can say that they don't want to receive marketing emails, but they want to receive operational emails.
Within the email space, we also piloted a new signatures feature set. Signatures can now be driven top-down by the admin and include banners. This functionality could help your marketing team drive traffic for their campaigns. But, of course, users can also create their signatures if needed.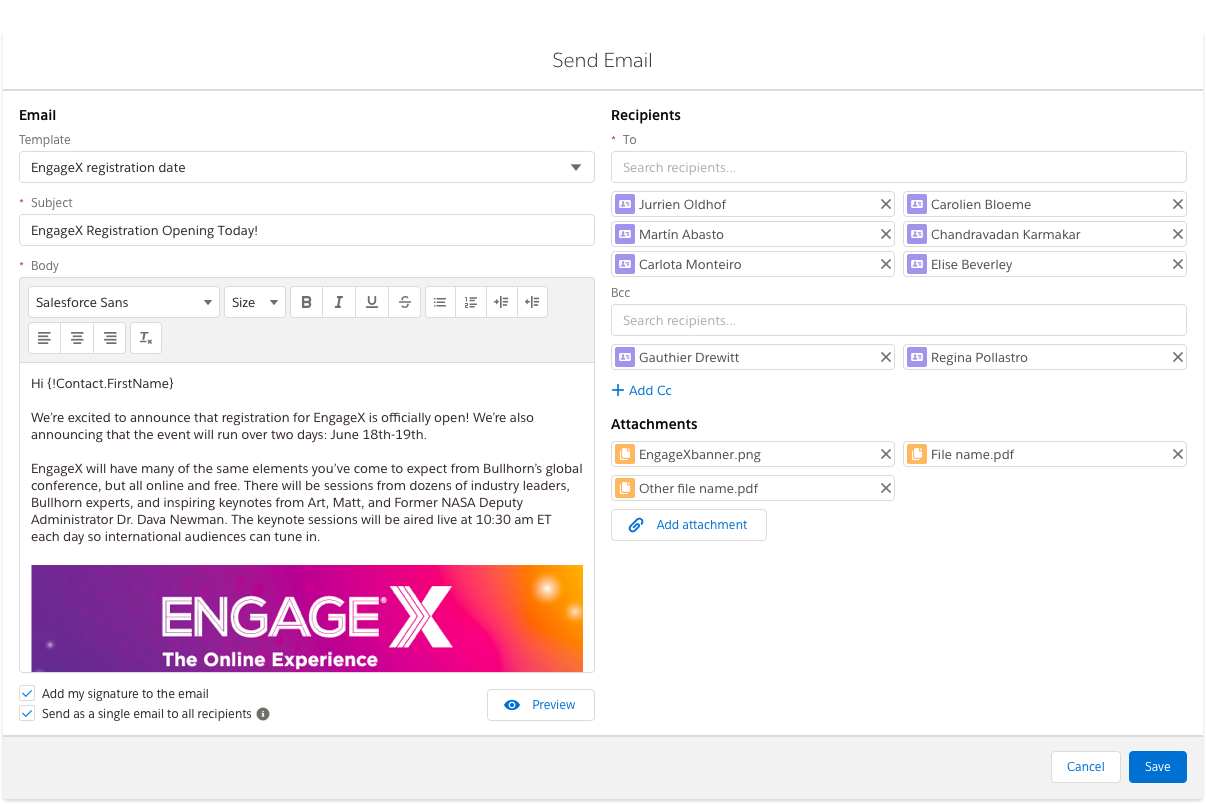 Textkernel Search & Match Integration 
Bullhorn for Salesforce is now integrated with the latest Search & Match offering from Bullhorn Marketplace partner Textkernel, allowing users to create a customised search and match experience. The new search and match portal is also compatible with R&D, which means that all updates and bug fixes flow directly into your experience. In addition, you can search by custom facets and fields and customise the information on the results fields.
The new search & match portal also allows you to do a reverse search and match candidates to open jobs. This tool is a great way to increase the chances of placing your silver candidates.
Bullhorn for Salesforce also now has a language competencies pack that lets you record on the candidate level what languages they speak and with what proficiency level. You can then use this information in search and match queries.
Resume Manager Enhancements
We have made a lot of progress on our resume management in Bullhorn for Salesforce. We especially wanted to improve the experience of formatting and editing PDF resumes. You can now share files as PDF documents and can rename them before sending them. There is also now an option to exclude formatted or edited resumes as "default."
---
To stay up-to-date on all Bullhorn for Salesforce enhancements and releases, subscribe to Bullhorn Content.

Subscribe to the Customer Blog
Subscribe for trends, tips, and insights delivered straight to your inbox.