Another Blog to Convince You to Engage Candidates With Texting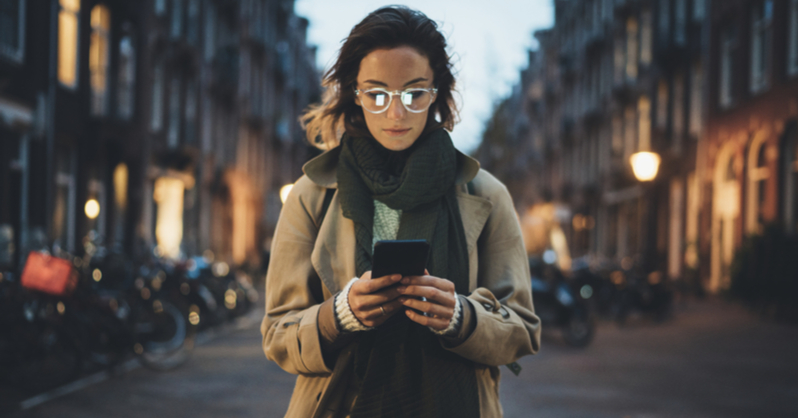 When I think about my primary means of communicating with the most important relationships in my life, I think of texting and messaging apps such as Slack, GChat, and WhatsApp. And if you're a Millennial, chances are you're using at least one of these mediums.
Texting is simple, straightforward, and convenient—a few of any millennial's favorite things. For me, it's replaced most phone calls, and many face-to-face interactions (sad, but true).
The state of candidate outreach
With many candidate networks saturated with recruiter outreach and vague, general, or impersonal communications, texting has become an essential way to connect and communicate with candidates.
Need convincing? For one thing, most people are already using their phones for activities outside of communication, alone, so texting offers a nearly sure-fire opportunity to reach candidates where they already are. Moreso, texting is easy, it's real-time, it's convenient, and feels less intrusive and futile than a phone call or an InMail.
Ideal targets for texting outreach
Millennial candidates: Their attachment to their phones is almost undeniable
Light industrial and nursing candidates: Neither is sitting in front of a computer all day, but they are likely to see your text come through during their lunch or afternoon break.
Employed contractors: Text them assignment details and reminders on their first day, or check in with them mid-assignment to see how things are panning out.
Texting outreach strategy
Implementing texting into your recruitment calls for a strategy. You want to make sure you're getting the most out of texting, and not just winging it. Consider the following metrics:
Overall time saved
Shortened time-to-hire
Increased open and/or response rates
Increased redeployment
Insights about communication patterns
Texts per placed candidate
Placements per recruiter using texting
Once you've rolled out a strategy with whatever metrics you choose in mind, you'll be able to cater your messaging to your specific candidates.
What types and length of messages see the highest response rates?
At what times of the day are candidates most responsive?
Keeping Track
Lastly, it's crucial that your texting interactions are automatically tracked within Bullhorn. If your recruiters are expected to manually enter the results of texting conversations, they're just trading efficiency for inefficiency. And, you won't be able to cater your messaging if you aren't tracking anything!
Be straightforward, but friendly in your texting communication. Make your talent feel like you're putting them first by meeting them where they already are. Don't just send job openings; build trust through check-ins and personalised conversation. Check these boxes, and you're one step closer to building a highly personalised, 21st-century candidate experience.
Subscribe to the Customer Blog
Subscribe for trends, tips, and insights delivered straight to your inbox.