In Executive Search? Here are 5 Reasons Why You Should Attend Engage London 2019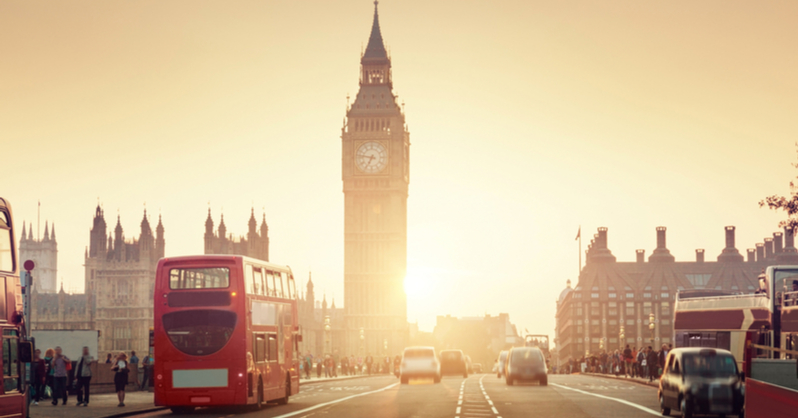 It's no secret that Engage London is a premier recruitment conference. Over the years, Bullhorn's London conference has transformed from a small gathering of customers to one of the leading recruitment events in Europe. And in 2019, we're getting even bigger. We're excited to announce that for the first time ever, we'll be featuring sessions curated especially for executive search.
With amazing content and inspiring speakers, Engage London 2019 has something for Invenias by Bullhorn customers and executive search professionals alike. Still need some convincing? Read on to discover our top 5 reasons why you should attend!
1. See the Invenias roadmap
See the latest and greatest updates to the Invenias platform in this informative presentation by Richard Harrison, co-founder of Invenias and Senior Vice President, Product, Executive Search for Bullhorn. Richard will provide updates on Invenias X, offer previews of the roadmap, and share exciting developments and feature enhancements that will help Invenias by Bullhorn customers be even more successful in the future and get the most of their investment. This is a great opportunity to have all of your Invenias questions answered.
2. Hear about Invenias and the future of executive search
Wondering what's on the horizon for Invenias by Bullhorn and the executive search industry? Richard Harrison, Invenias co-founder and SVP of Product, Executive Search, for Bullhorn, will sit down with Peter Linas for a discussion about the founding and evolution of Invenias, Bullhorn's investment in Invenias, exciting developments in the executive search sector, and what the future holds for the newly aligned team. This fireside chat was one of the single highest-rated sessions of Engage Boston 2019!
"Engage Boston was invaluable in better understanding the future trajectory of Invenias and as an opportunity to network with key leadership as well as others in the executive search industry. It was also an excellent introduction to the overall Bullhorn organisation, which we were keen to learn more about."
—Lesley Boyd, Vice President, Search Operations
3. Be inspired by Karren Brady
Baroness Brady of Knightsbridge CBE, known fondly as the "First Lady of Football," will be taking the main stage at Engage London 2019. Drawing from her career experience in politics, industry, sports and television, Baroness Brady will speak about the importance of cultivating a sustainable, world-class culture conducive to employee morale and success. If you're looking for real-life advice on motivating your internal staffing, hiring for success, and growing your business amidst myriad political and economic challenges, you won't want to miss out on this memorable, once-in-a-lifetime keynote!
4. Network with fellow executive search professionals
Engage London is the perfect setting to connect with others, share insights and focuses for the upcoming year, and build your network. Whether it's within our informative sessions, during one of the many scheduled networking breaks, over lunch, or at our official Engage London 2019 party, there are so many incredible opportunities to meet other executive search professionals who rely on Invenias to future-proof their business.
5. Get to know the Invenias by Bullhorn team
Do you have questions about the Invenias platform? Worried that you're not taking advantage of the many features and functionalities that Invenias by Bullhorn has to offer? Our team is here to help! Bullhorn Connect is your single destination at Engage London 2019 for all things product-related. Come join us to see what's new, learn best practices, and engage with experts who can help answer all your questions.
What are you waiting for? Register for Engage London 2019 today and enjoy special pricing with our Invenias All-Access Pass. We can't wait to see you there!
---
Subscribe to the Customer Blog
Subscribe for trends, tips, and insights delivered straight to your inbox.