How to Choose Your Recruiting Assistant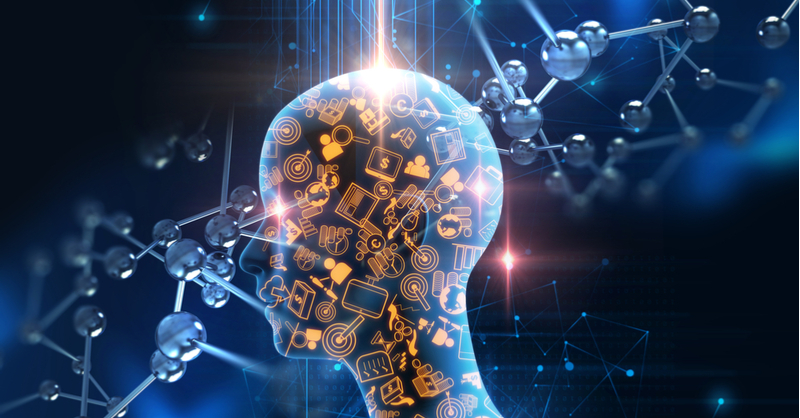 Automated recruiting assistants are a hot topic in recruitment and talent acquisition. They promise to make recruiters' jobs easier through the replication of highly repetitive processes such as conversation, candidate evaluation, and scheduling.
The benefits of these assistants are easy to understand (increased efficiency, higher ROI) but choosing one can be a challenge. With an increasingly large pool to choose from, who should you choose to be your recruiting assistant?
How to Evaluate Your Business Needs
To start, ask yourself some of the following questions:
What business challenge(s) will this technology cater to?
Consider key challenges such as candidate engagement, candidate re-engagement, or recruiter efficiency (sourcing, evaluation, matching, etc.)
How will I measure performance using this technology? What are the metrics that I care about?
Consider metrics like the number of candidates re-engaged, contractor retention, or candidate satisfaction rating.
Will the product allow for ongoing improvement and does it allow for customisation?
Consider some of your long-term goals, and determine where and how the assistant might fit in.
As the primary focus of recruitment assistant technologies is engagement, re-engagement, and overall efficiency, make sure to evaluate your business from each of those perspectives.
Find the Assistant That's Right for Your Business
After evaluating your business' unique challenges and inefficiencies, desired metrics, and long-term goals, take a look at your options. Each of the following solutions offers something a little bit different, and I've only highlighted a handful of the assistants out there.
Wade & Wendy – the 24/7, 2-in-1 assistant.
First, meet Wendy, "your team's newest recruiter". Recruitment consultants can create assignments for Wendy to engage passive candidates, screen active candidates, and automatically coordinate next steps with qualified candidates. Wendy claims to increase qualified talent by 20 per cent, and 80 per cent of Wendy-recommended talent receives per interview.
Next, meet Wade, your team's "personalised Career Advisor". Wade grows with candidates and their professional goals, helping them to find opportunities based on their unique experiences, skills, and interests.
AllyO – the pulse checking assistant.
AllyO adds value and customisation to recruiter workflows through automation, without completely taking away old school forms of personalised, one-on-one outreach. Plus, it has extended functionalities like calendar integration and scheduling.
If a recruiter wants to check in with a contractor, AllyO allows the recruiter to pulse check on an individual basis through text, web chat, text-based pulse surveys, and maintain constant engagement with those contractors.
Mya – the highly personalised conversational AI assistant.
Mya builds trust and candidate engagement at every stage of the recruiting cycle through real, dynamic conversations. Use Mya for sourcing and reactivation, career site engagement, screening and shortlisting, scheduling/coordination, onboarding/retention, and mobility/redeployment.
The solution claims to increase funnel conversion by 2.5x, and recruiter productivity by 144 per cent. Mya is system-agnostic, easy to plug-and-play, and hyper-focused on conversational recruiting and high-touch engagement.
Paradox Olivia – the assistant that scales.
Olivia is "inspired by the paradoxical concept that AI can actually make experiences more human." This solution offers scalability and efficiency, without a loss of personal touch.
Olivia connects with candidates, schedules interviews, answers candidate questions, and supports high-volume-hiring. This solution will allow recruiters to step back from some of the most mundane, repetitive tasks and aspects of their jobs, and focus on human connection and engagement.
Hiretual – the pipelining assistant.
Hiretual's AI-powered pipelining assistant sources across 30+ platforms and 700M professional profiles to consolidate your passive candidate pool. It was named the 2018 Product of the Year for Recruiting and HR and is trusted by Fortune 500 talent acquisition teams and over 100,000 recruiters.
Hiretual is incredibly comprehensive. It includes a far-reaching pipelining assistant, candidate profile refresh (using their open source mechanism), simple candidate rediscovery, an exceptional contact finding tool, multiple integration partners, a Chrome extension, and much more.
Other Solid Recruiter Assistants to Consider
Here are a couple of additional assistants to keep an eye on. You won't find them on every list, but their offerings are worth highlighting.
XOR.ai – the global assistant.
XOR.ai attracts candidates from over 500 sources, supports 103 different languages, and boasts a 99.3 per cent candidate satisfaction rate. They are compatible across staffing, technology, retail, restaurants, and healthcare. If you're looking for something highly customisable, check out XOR.
Karen.ai – the shortlisting assistant.
Karen is one of the few recruiting assistants that claims to rank and assess candidates by matching team personality and culture fit, keywords, and other insights. If you're looking for a solution focused on high volume applicant submissions, Karen might be worth considering.
The field of recruiting assistants is impressive, and an exciting one to watch. If you're able to match the needs of your business with the right recruiter assistant, you could be seeing major benefits in no time.
---
Keen to get the latest Bullhorn tips, product news, and updates straight to your inbox? Subscribe to the Customer Blog today and make sure you never miss a thing! 

Subscribe to the Customer Blog
Subscribe for trends, tips, and insights delivered straight to your inbox.