How to Use Bullhorn: 4 Helpful Tools You Should Be Using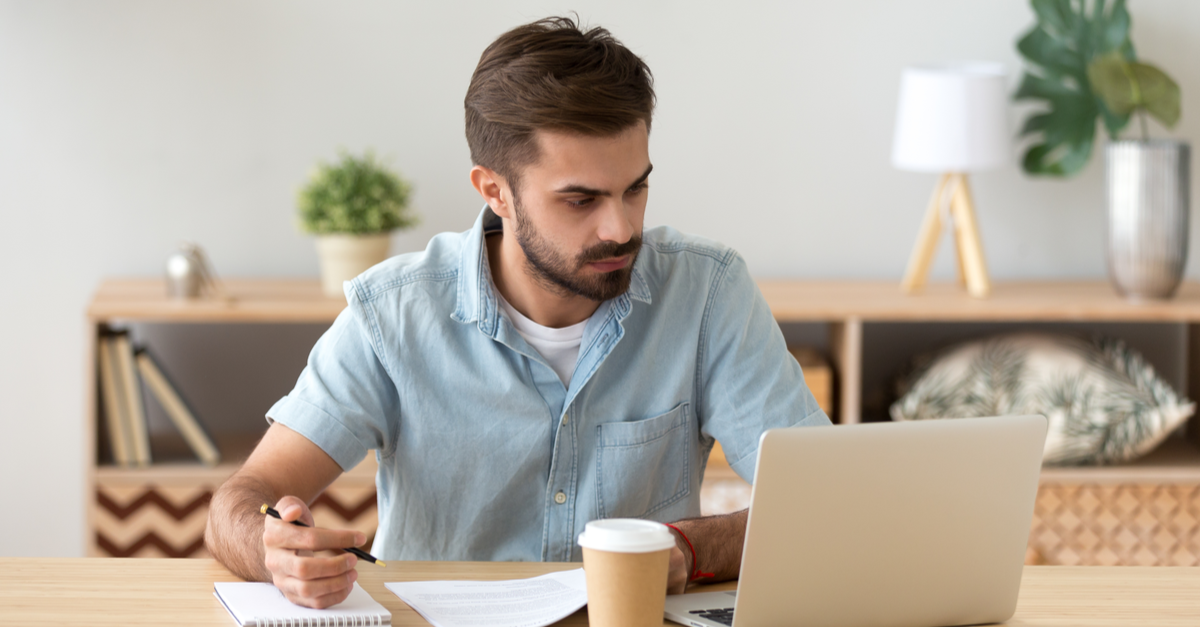 One of the first questions anyone asks when they begin to use a new piece of technology, big or small, is how do I actually use this? If you're currently wondering—or have ever wondered—how to use Bullhorn, you're in the right place!
Based directly on customer feedback, we have created a New User Packet that organises valuable resources to help new and existing Bullhorn customers get the most out of Bullhorn. Don't let the name fool you: this packet can be used by both the newest user at your firm and a seasoned Bullhorn veteran so that you're all on the same page with Bullhorn best practices.
Read on to see a sneak peek of the New User Packet and the top four things all new and existing Bullhorn users should be familiar with to get the most out of Bullhorn:
Important Resources
From valuable training videos to exciting product updates, the New User Packet includes links and information about key resources available to all Bullhorn users. These tools help new users understand where to go for important information on how to use Bullhorn and also provide guidance to existing users on submitting product feedback and using Bullhorn even more effectively.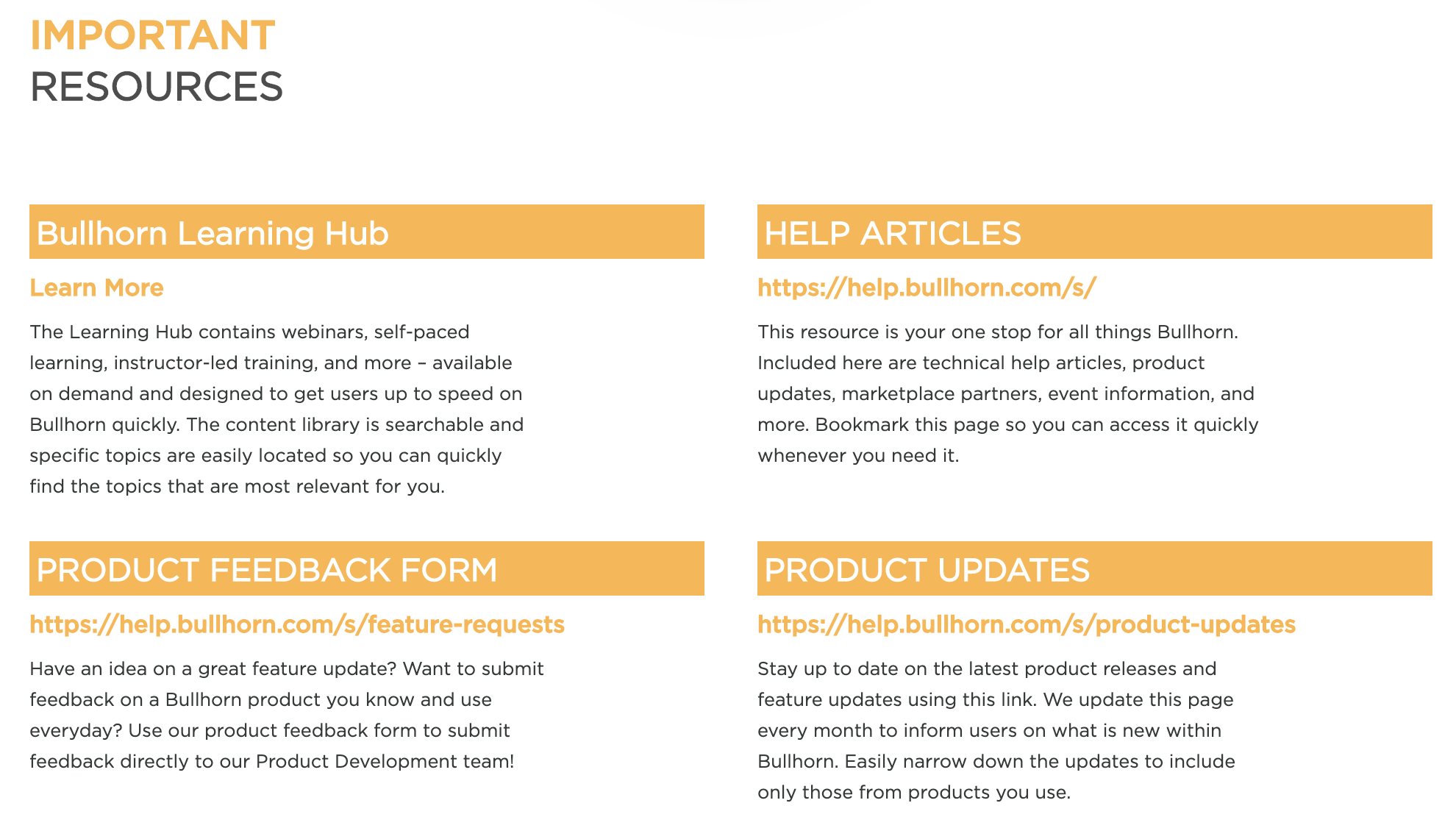 Tip: bookmark the links to the Product Feedback form, Product Updates page, and Help articles so they are always easily accessible whenever you need them. The Product Development and Bullhorn Training team is constantly updating these resources so you are always working with the most up-to-date information.
The Bullhorn Learning Hub
One of the most valuable resources available to all users is the Bullhorn Learning Hub, our free library of training information and videos. The Learning Hub provides extensive courses on everything from adding a note to submitting a candidate to a client, all centered around making sure users are employing best practices and are set up for success.
Users who are just getting started with Bullhorn should watch the courses most relevant to their day-to-day workflows, such as recruiter-specific activities or admin functions. Seasoned Bullhorn users should still access the Learning Hub regularly to ensure they are always getting the most out of Bullhorn and upskilling their knowledge whenever possible. Log into The Bullhorn Learning Hub through the Customer Community.
Helpful Bullhorn Content
The Bullhorn team releases a variety of content regularly, all aimed at educating and informing Bullhorn customers and those in the staffing and recruitment industry of key trends and topics.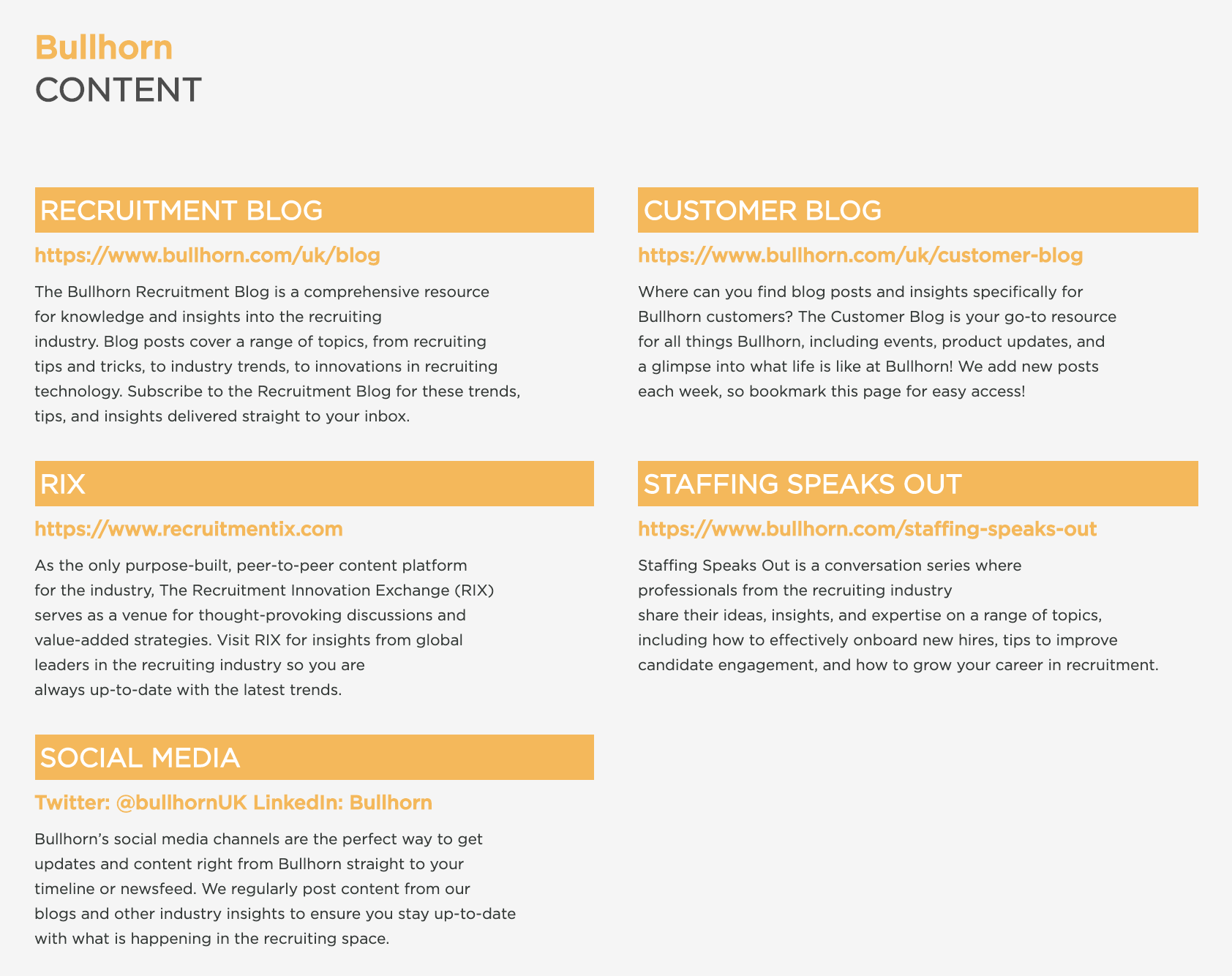 From staffing- and recruitment-specific thought leadership pieces to Bullhorn product-specific updates, there's a piece of content for everyone. Each content resource can help new users get a better understanding of the industry as a whole, as well as how to work in a more efficient manner.
Key Support Tips
Our Support team is constantly working with customers to ensure they are successfully using Bullhorn to carry out their day-to-day tasks and overall business goals. To ensure all users are incorporating best practices into their workflow, the New User packet includes some key tips and tricks straight from the Bullhorn Support team. These tips include straightforward topics, such as how to add a record, and more complex concepts, like working with field mappings.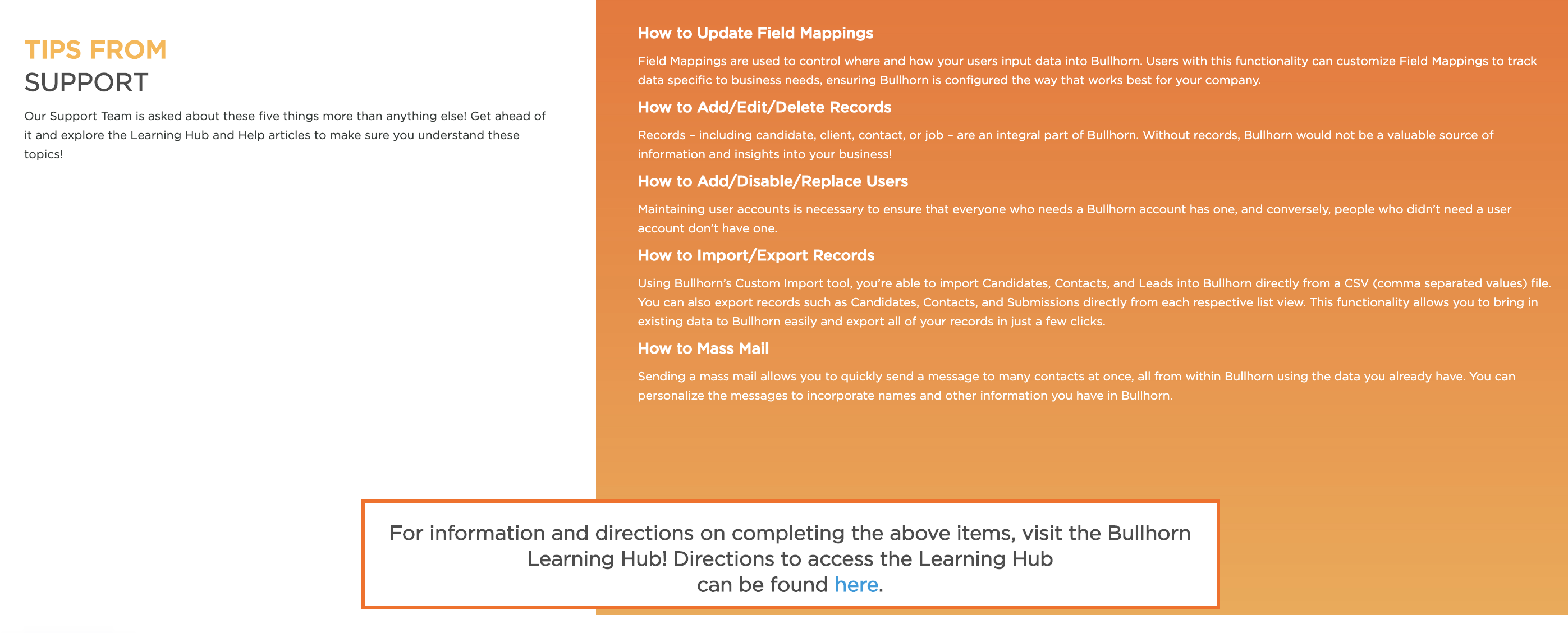 Users that are brand new to Bullhorn should familiarise themselves with these top tips to start off on the right foot with Bullhorn, while those who have been using Bullhorn for some time can get reminded of functionality they could be using to have an even better experience within the system
---
Subscribe to the Customer Blog
Subscribe for trends, tips, and insights delivered straight to your inbox.