July 2023 product updates and enhancements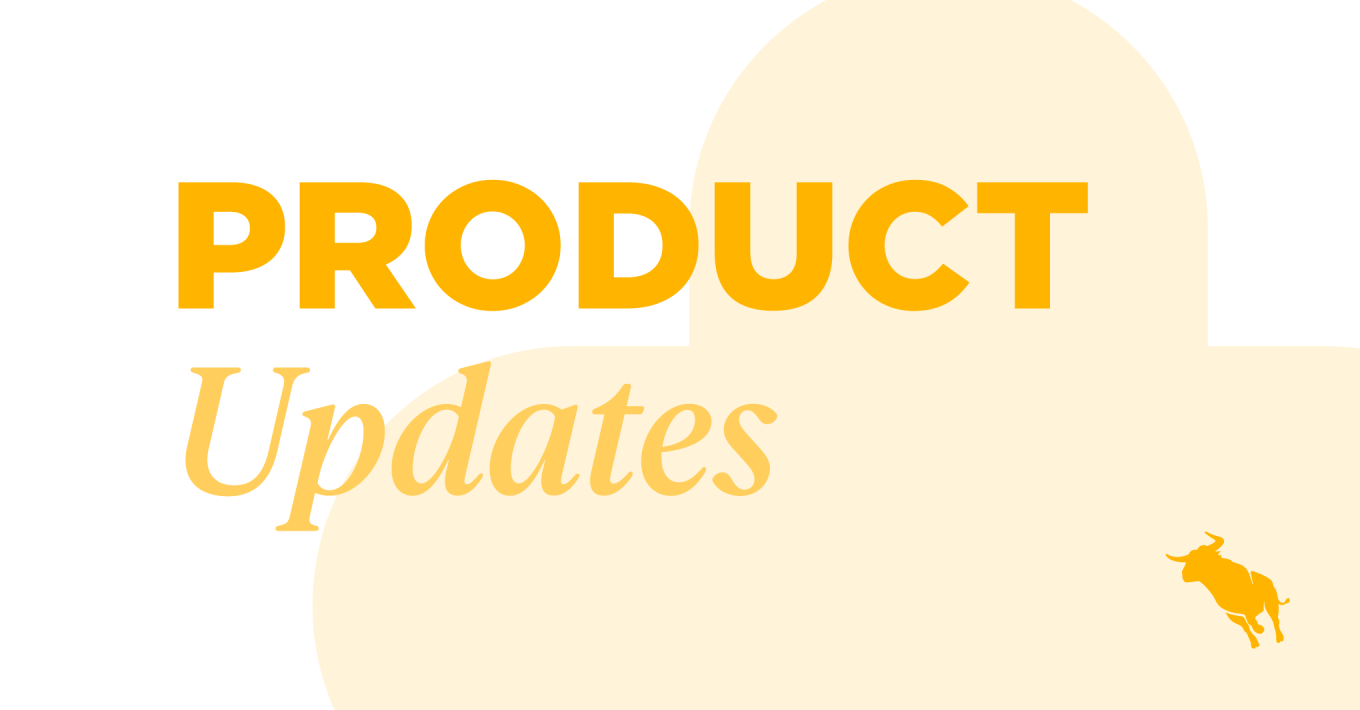 Curious what product updates and enhancements we're launching in Bullhorn this month? Read on to explore the highlights of the July 2023 Bullhorn release and what it means for you. We roll our updates out in phases, so if you don't see these changes reflected in Bullhorn yet, you can expect to see the following highlights in your instance by the end of the month.
Missed the product updates last month? Check out the June 2023 release highlights while you're here.
Updates to Bullhorn ATS & CRM
Credentialing updates:

This month, there are several exciting credentialing updates. Customers now have the ability to view the total amount of certifications (including active and archived) listed on a placement card when viewing the Credential tab > Placement Credential Requirement View. Additionally, customers can now view the certification status progress bar on the Placement Certification Overview card on a candidate record. This update allows recruiters to quickly view the progress of their candidate credentials regarding a placement.
Updates to Bullhorn Reporting
Enhanced update banner:

This month, we have enhanced the update banner in Bullhorn Reporting. This change will ensure that the banner will be up-to-date and accurately display the status of customers' updates. 
Bullhorn Automation product updates
View metrics CSV export:

We've added the ability to export individual automation metrics as a CSV. This update will provide Bullhorn Automation customers with an enhanced reporting functionality that aligns with our other automation metrics tools.

Enhanced email content formatting tools:

We have enhanced our email content formatting tools.This change allows for more focused formatting options, and resolves several bugs related to copying and pasting email content.
Product updates for Bullhorn VMS Sync
LiquidCompass integration:

Our team has added LiquidCompass VMS to automate requisition updates, which the majority of our healthcare customers highly requested.
Updates to Bullhorn Onboarding solutions
Onboarding365
Replaced Onboarding365 icon in Novo:

Our team has updated the Onboarding365 icon in Bullhorn Novo. This update ensures that our branding is consistent throughout the platform. 
SourceBreaker product updates
Funding round alerts: Users can now create an alert for a set of funding round filters. A user can set both in-app and daily email notifications so that they will receive updates when there is a new company that matches the selected filter criteria.

Funding round alerts save users time as they receive relevant new company funding rounds without having to keep checking the funding rounds page, and it also means that they do not miss out on new opportunities! 

Previously, a user would have to re-select their favorite sets of filters each time they return the funding rounds page, which is quite laborious; now users can select a set of filters, save them and select from a list of their saved filter sets easily.

Multiple locations: A user can select up to five locations to filter their funding round results by. They can select a location by choosing a Country, Town/City, or Post/Zip/Area Code. If the location is not a country, the user can also use the location radius map to adjust the selected location. Previously it was only possible to select a single country. So, for example, if a user wanted to search for funding rounds in Cardiff, they would have to select 'United Kingdom', which returns many results which are from outside of Cardiff which are not relevant. Now users can use the location filter to view far more accurate results.
New timeline and alert bell: The dashboard timeline has been redesigned, and it is now possible to view updates from anywhere in the app by clicking on the bell icon on the top right of the app. Now we have implemented a shared candidate list and saved funding round notifications; users can view any alerts for funding rounds, SourceBots, or shared candidate lists from the dashboard or notification bell. The notification bell helps improve user experience by allowing users to view their in-app alerts without having to navigate back to the dashboard.
New SourceBreaker alert emails: Users can now receive update SourceBreaker daily alert emails in which they can see saved funding round and SourceBot alerts. The design has been renovated and it is now possible to click onto alerts in the email to navigate the user to their new results in the app. The ability for users to click from the email to navigate to the app to see updates will boost user engagement to both the SourceBot page and Funding Rounds pages. This feature also saves users time since they receive alerts rather than possibly missing out on an opportunity by not seeing a match.
---
For a complete look at July product updates, please visit the full release notes.
Subscribe to the Customer Blog
Subscribe for trends, tips, and insights delivered straight to your inbox.