March 2021 Product Updates and Enhancements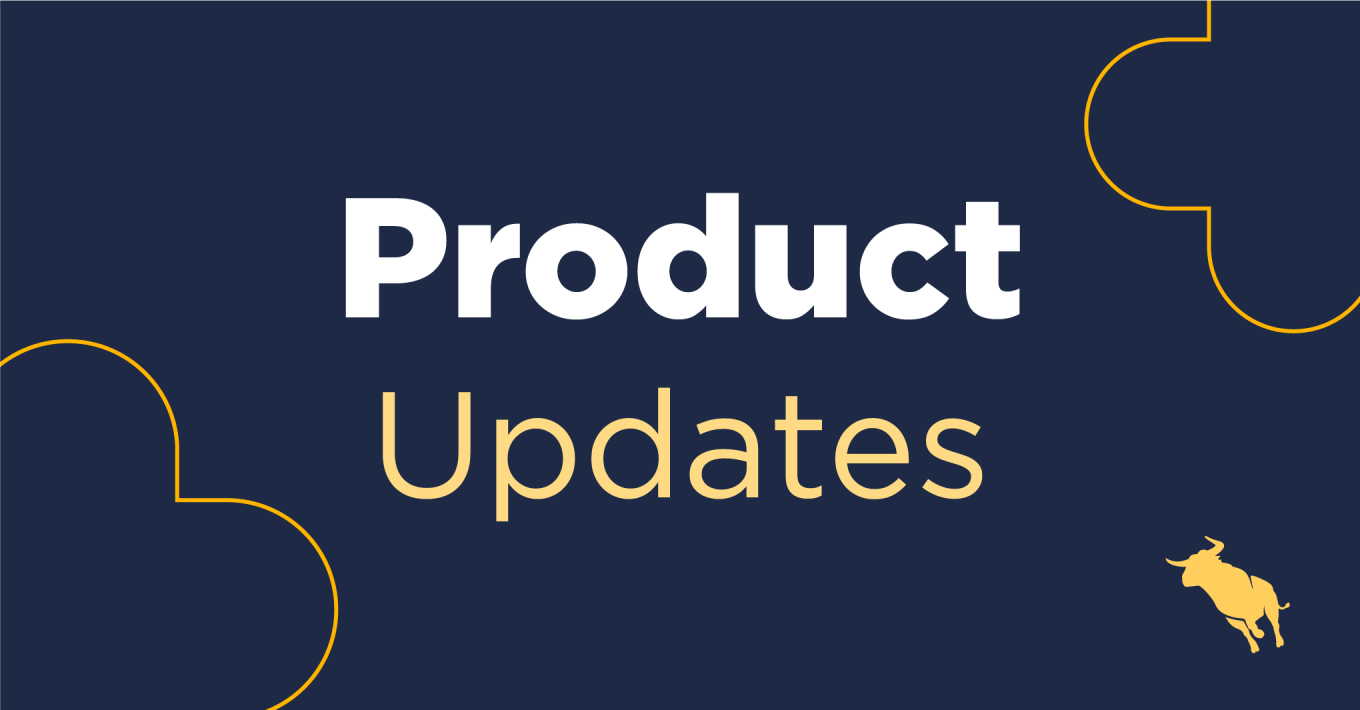 Curious what product updates and enhancements we're launching in Bullhorn this month? Read on to explore the highlights of the March 2021 Bullhorn release and what it means for you. We roll our updates out in phases, so if you don't see these changes reflected in Bullhorn yet, you can expect to see the following highlights in your instance by the beginning of April.
Missed last month's product update? Check out the February 2021 release highlights while you're here.
Updates to Bullhorn Novo & S Release
Novo
Additional Fields Available for Customisation:

An additional 20 custom text fields and five custom integer fields will now be available on the Jobs entity.
File Names with Dualbyte Characters Supported:

Sending files as emails that contain Dualbyte characters in their file name will now be supported.

Parsing a Duplicate Resume:

When using Parse as Existing and a duplicate is found, the record you select from the list of potential duplicates will now be the record that is updated.
Resolved Date/Time Errors:

We have resolved two date and time issues that will increase data accuracy:

We resolved an issue that caused some Date and Date / Time values set with the year before 2007 to be incorrectly offset by an hour. 

We resolved an issue that caused dates before 2010 and during daylights saving time to display incorrectly on lists.
S Release
Data Mirror Checks Version on Startup:

On startup, Data Mirror will print to the logs when there is a new version available.

"Export to ATS" Function Returns All Applicable Jobs:

When using the "Export To ATS" feature in LinkedIn RSC to submit a Candidate to a Job, all Jobs made available through "One Click Export" in Bullhorn will be shown as expected.

Daxtra Search Integration Supported for Chrome Users:

The Daxtra Search integration will now be supported for Chrome users with the "sameSite" cookie setting enabled.
Herefish by Bullhorn Product Updates
Internal Fields from Bullhorn:

We have added support in Herefish for

Picker:Text:Internal

fields from within Bullhorn, helping users better recognise user information within Herefish.

Automation List Page:

We have improved the performance and load time of the Automation List page, ensuring users can quickly access this page even if there is a large amount of data.
---
For a complete look at March's product updates, please visit the full release notes.

Subscribe to the Customer Blog
Subscribe for trends, tips, and insights delivered straight to your inbox.