May 2022 Product Updates and Enhancements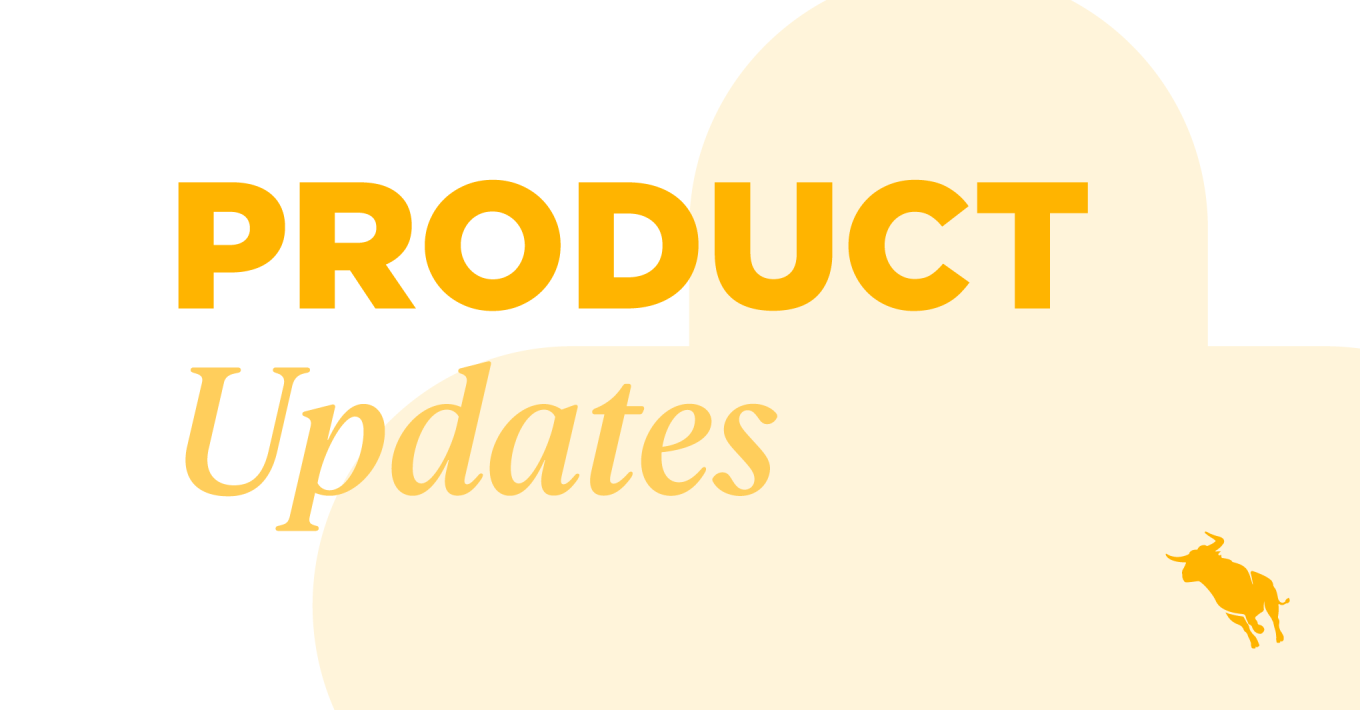 Curious what product updates and enhancements we're launching in Bullhorn this month? Read on to explore the highlights of the May 2022 Bullhorn release and what it means for you. We roll our updates out in phases, so if you don't see these changes reflected in Bullhorn yet, you can expect to see the following highlights in your instance by the end of the month.
Missed the product updates last month? Check out the April 2022 release highlights while you're here.
Updates to Bullhorn ATS & CRM
Novo
Read Only Distribution Lists:

A new User Type Entitlement, "Edit Read-Only Distribution List",  has been added so users who need to be able to manage the lists are granted access to do so. Please contact support if you need this entitlement enabled.

State Picker Fields:

The issue of fields with the edit type of "Novo: Picker:Text:State" only displaying states in the USA has been resolved.  Now states from all countries will be available when this edit type is used.

Tearsheet Owner Filter:

The Tearsheet Owner filter is now sticky and will not longer reset with the list is closed or refreshed.
S Release
Anonymise the Task and Appointment Subject Lines:

The GDPR Anonymisation function has been updated so that tasks and appointments that contain a candidate or contact name in the subject line will be updated and the name removed with a record is anonymised.
Product Updates for Bullhorn VMS Sync
VMS Sync
Admin Tools Logo:

Admin Tools now shows Bullhorn's updated product branding for VMS Sync.

Beeline Allows VMS Submittal Over Max Bill Rate:

Submit to VMS form now displays Max Bill Rate for Beeline jobs and allows users to submit with a higher bill rate than Max Bill Rate.

DotStaff Removed Positions:

The DotStaff VMS integration has been updated so that positions removed from the VMS will also be closed in Bullhorn.

Magic Link User Activity:

VMS Sync users created via magic link no longer show as Unknown User in Activity view

SmartTrack Capture "Number of Submission Allowed" Value:

SmartTrack VMS positions now show maximum submittal value.

Staffbot Expired Credentials:

Staffbot VMS credentials are now disabled when the password is expired.

ZeroChaos Security Code Error Message:

ZeroChaos now displays a more user-friendly error message for invalid security codes.
Bullhorn Automation Product Updates
Meet the Moment UX & Rebranding:

Font and formatting have been updated to create a more unified experience with the rest of the Bullhorn platform.




---
For a complete look at May product updates, please visit the full release notes.
Subscribe to the Customer Blog
Subscribe for trends, tips, and insights delivered straight to your inbox.