Support Tip: Preparing for Reporting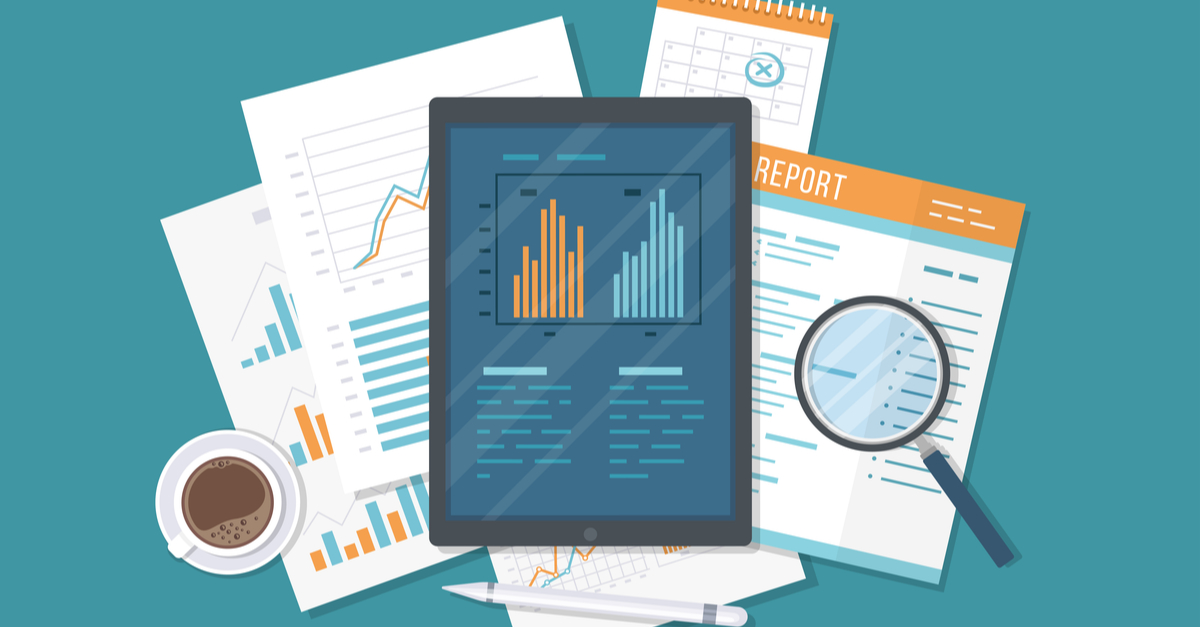 Welcome back to our ongoing series about the importance of data management. In today's post, we're going to discuss common reporting issues. If you haven't already, make sure to take a look at our previous two data management posts, planning out your data needs, and ensuring you keep up with ongoing maintenance.
Why You Need Reporting
One of the biggest reporting issues is understanding your business need for reporting. Users often contact us saying they need reporting, but aren't always clear on what they're trying to accomplish. It takes time and effort to build the framework, so it's important to understand the end goal.
Common Goals for Reporting
Identifying areas where your business can grow.
Finding the revenue drivers in your business.
Monitoring Key Performance Indicators (KPIs).
It's easy to jump right into building reports without identifying a goal, but it's always better to have something tangible from which you can work. The first step is to build a proof of concept based on your goals.
Proof of Concept
Using a spreadsheet software is a good way to build a proof of concept. Mock up the numbers you want to see and how you'd like to split the data. Here's why it's worth it to do so:
It's tangible, so you can share it with stakeholders before making a time commitment.
It identifies the fields that you need to report on.
You can identify which data points are already in your system (such as date of hire) and which need to be calculated by the reporting tool (such as the number of days between date of hire and end of contract).
It reveals the complexity of your reporting needs.
The biggest benefit from a proof of concept, however, is the ability to identify if you have the clean data to actually achieve what you want. We often see folks looking for a reporting tool to fit their data, rather than have their data fit for a reporting tool. Remember; the most powerful Business Intelligence tools on the planet are only as powerful as the data you have.
Making Your Proof of Concept a Reality
When it comes to doing research on reporting tools, you want to identify some key items:
What features are 'need to have' and what are 'nice to have'? If you can get 80 percent of the way to your goal with 20 percent of the spend that might influence your decision. Additionally, it'll help you rank your options and make a decision on what to do for the short term versus the long term.
What's your audience's skill level? Are they technical? Do they want to drill into details or do they just want to push a button and get a colour coded answer on what to do?
What's your author's skill level? Reporting can range from using filters in your list view, building SQL queries, and even building automated emailed PDFs of complex graphs and drill-downs. Do you have someone on your team that knows SQL or do you have someone who can rock a solid pivot table in Excel?
Does the data need to play nicely with other data? Are you looking to import data from another source?
Bullhorn offers multiple reporting options depending on what you want to report on and the level of complexity.
Standard Reporting: Included with Bullhorn, this type of reporting is for relatively simple needs. It offers less flexibility if your workflow differs from a standard process.
Canvas: A great tool for complex needs, Canvas has powerful automated features, the ability to build queries, and custom prompts. Canvas requires an internal subject matter expert or a consultation with our Professional Services team to have a custom report quoted out.
List Views: For very simple needs, list views allow you to take action immediately within Bullhorn. Saved Searches and Saved Layouts can function as real-time reports, but calculations are not available—you have to export list views to CSV format and use a spreadsheet tool to perform calculations or build graphs.
Marketplace Partners: We have a range of partners that can build powerful and beautiful reporting solutions for you. Lead time can be shorter as most of our marketplace partners have turnkey solutions that can be stood up relatively quickly. While Bullhorn doesn't charge for Marketplace integrations, most partners require a paid account with them.
There are a lot of options out there and even more that we didn't cover. You'll want to do your research and develop a plan before you start your reporting journey. The key things to remember are:
Know what your business goals.
Recognize that garbage in equals garbage out so perform data cleanups and get a process in place for verifying good data practices.
Weigh all your options and see which items you can deploy today and which items need to go on your long term road map.
If you follow those three simple steps you'll not only deploy solid reporting tools but you'll grow your business in ways you've never imagined.
---
Keen to get the latest Bullhorn tips, product news, and updates straight to your inbox? Subscribe to the Customer Blog today and make sure you never miss a thing! 

Subscribe to the Customer Blog
Subscribe for trends, tips, and insights delivered straight to your inbox.