Webinar Breakdown: Bullhorn Tearsheets or Distribution Lists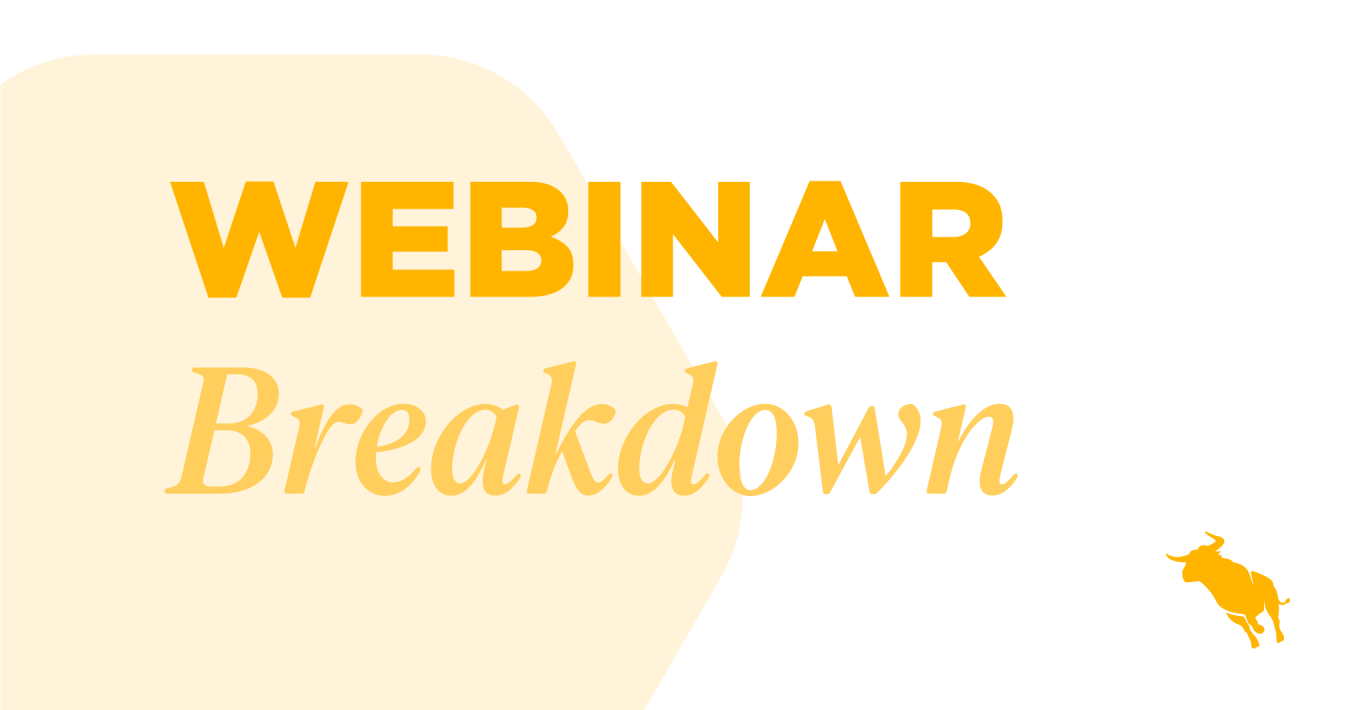 Did you miss our August Bullhorn Academy Training Webinar on Tearsheets vs. Distribution Lists? Never fear, we've saved you some time and recapped the top points for you below. In this webinar, our Bullhorn Academy Trainer, John Sacerdote, will cover the difference between tearsheets and distribution lists, using tearsheets to keep track of records, and using distribution lists to send emails. Let's get started!
Bullhorn Tearsheets vs. Distribution Lists
s
00:54: Tearsheets
While Tearsheets help you keep track of records and are useful for keeping a static list, tearsheets tend to be more for short-term list. For example, if you needed to call a particular list of people the next morning. Tearsheets are similar to an Excel spreadsheet. You need to update this list regularly., and if you want to remove someone from the list – you'll need to manually remove them.
2:10: Distribution Lists
Distribution lists, on the other hand, are used for mass mailings and tend to be used internally. You can set these up to auto-trigger based on a specific action. Just one awesome feature of distribution lists is that they'll let you know whether emails are valid or not.
Using Tearsheets to Keep Track of Records
3:23: Adding records to a tearsheet
Adding records to a tearsheet is simple. John walks us through creating a search for particular candidates, and how to add those candidates to an existing or new tearsheet. You can even make these tearsheets public or private!
5:23: Two ways to get to your tearsheet
Want to call up a tearsheet? John shows you two ways to find the tearsheet you just saved, so you can see all the info you need about a candidate.
13:30: Sharing tearsheets internally
Want someone else in your organisation to vet your candidates before you call them? You can send tearsheets internally. This is great for training new recruiters on the system and monitoring their performance.
Using Distribution Lists to Send Emails
7:39: Adding records to a distribution list
Adding records to a distribution list is similar to adding those records to a tearsheet. You can make these new, replace existing, public, or private. Did you know you can automatically notify every candidates on a distribution list of your choice when you add a new job? John shows you how. Fast forward to 10:22 to see what this email notification looks like.
12:00: How to manipulate distribution lists
You navigated to Menu > Home > Distribution List. But what's next? There's a trick to manipulating distribution lists, and John shares how to get there so you can remove people from your distribution lists and more.
16:42: Using message templates to email distribution lists
If you're not using message templates, you're wasting valuable time—which is every recruiter's worst nightmare! Make sure you're taking advantage of these templates as well as the personalisation features. Sure, you can email from a tearsheet, but for a bigger list you'll want to mail using a distribution list.
Question & Answer
2:20: Question 1: "I recently disabled a user account, however, their tearsheets are still showing up on my company's list of tearsheets. Is there any way to get rid of those?"
23:21: Question 2: "You mention that columns on a tearsheet can be customised. Where do we go to do this?"
25:10: Question 3: "If I accidentally add a candidate or contact to an internal distribution list, will they receive an email notification when a record is added to Bullhorn?"
26:52: Question 4: "Is there a limit on how many distribution lists you can have in Bullhorn?"
28:00: Question 5: "Is there a difference between these tearsheets and a favorites search?"
---

Subscribe to the Customer Blog
Subscribe for trends, tips, and insights delivered straight to your inbox.