Your Guide to the Different Types of Bullhorn Marketplace Categories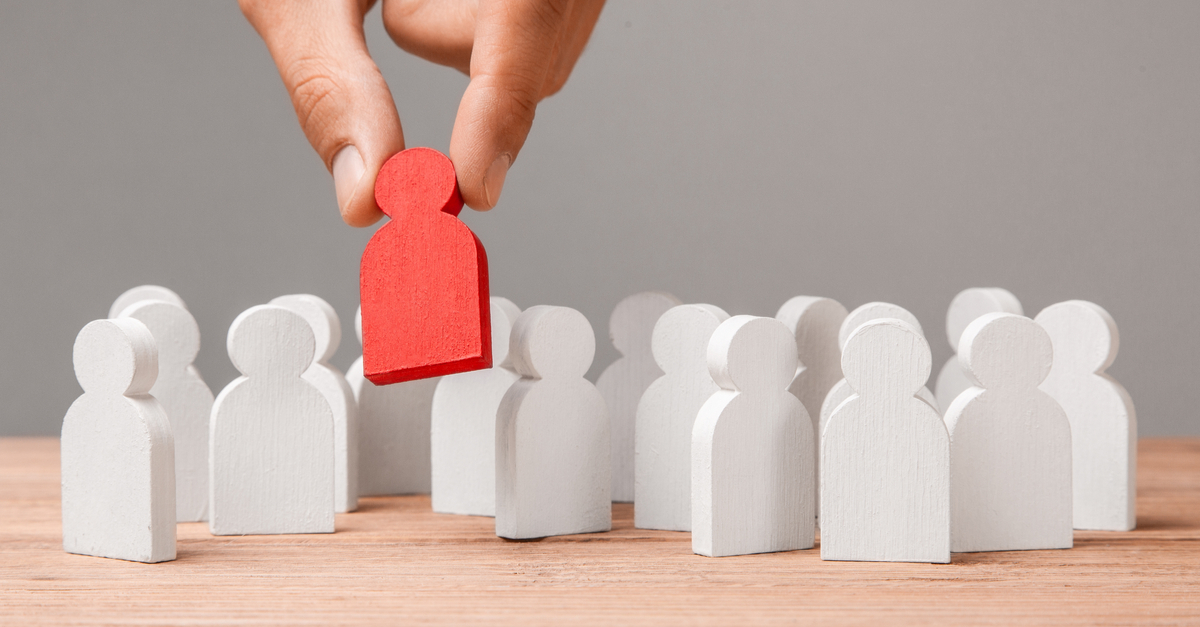 If there's one thing we know from talking to our customers, it's that every recruitment agency has unique needs. Even more so, your agency's needs might look drastically different a year or even a month from today. Maybe you've decided to enter a new market. Perhaps you've grown rapidly over the last three months.
Or maybe you're just starting to feel the burn of the talent shortage in a way you haven't in the past. That's why it's so important to be able to customise your recruitment technology to meet your specific demands. Our recruitment-centric open ecosystem is designed to let you do just that. Whatever you need, we have it covered. Where should you start? Here's an overview of some of the many types of solutions offered by our Bullhorn Marketplace partners:
Sourcing
The rundown: Sourcing solutions span a wide range of technologies but share the goal of helping you expand, streamline and optimise your talent pools.
Job Board: The "job board" space now spans far more than your traditional collection of job ads. Job Boards offer additional value to candidates themselves (think professional networking sites and services like resume creation) as well as advanced job marketing solutions (targeting specific types of candidates, sponsoring more timely ads, etc)
Multi Poster: Simplify your posting strategy by working with a solution that can post out to multiple boards and locations. Some of these solutions offer more manual options where you still decide which boards to leverage when, while others take over the strategy for you, dispersing your ads and budget to the best locations.
Job Board Analytics: These solutions automate the process of measuring your job posting success and helping you to design a cost-effective strategy.
How will this help my business? Once again, candidate acquisition and candidate sourcing is the number one priority for staffing firms in 2019. It's never a bad idea to bolster your sourcing efforts.
Candidate Assessment
The rundown: Candidate assessments evaluate things like personality and behavioural traits in the interest of determining where a candidate may or may not fit into an organisation.
How will this help my business? These types of assessments can predict performance potential, determine a candidate's strengths and weaknesses, and illustrate how a candidate my behave in a variety of scenarios.
Background Screening
The rundown: Our background screening partners help customers to verify candidates' past employment, perform reference checks, and check on investigate criminal records.
How will this help my business? Background screening contributes to the overall culture, consistency, retention, and even safety within organisations.
Candidate Engagement
The rundown: Candidate engagement solutions allow you to program and communicate a cadence of content to your candidates. This can be used to update data, drive faster onboarding or keep top consultants warm when not working among other things.
How does it help your business? By communicating in a strategic manner, you can deliver the most pertinent information to your candidates, build stronger relationships, remove the burden from your sales teams, and reduce churn in your billable consultant populations.
Marketing Technology
The rundown: This is a broad category of solutions that allow you to reach out to your candidates and clients with a unified employee branding message. This can include tactics such as texting, surveying, email and social connects.  
How will this help my business? If you can align your employer branding across your entire audience, you'll have a much stronger go-to-market messaging that will resonate with your and candidates and clients. 
Product Adoption
The rundown:  Product adoption solutions help software users get the most out of their tools by keeping them fully trained on all features and functionality of the tools they are using so they can get the most out of them.
How will this help my business? The recruitment market is incredibly competitive. It's hard to keep up if your team can't take advantage of your solutions. Make sure your team knows how to use your technology to reap all of its benefits!
Video Interviewing
The rundown: A solution which allows candidates to record and submit interviews, or record live interviews.
How will this help my business? Video interviewing can save time by allowing candidates to record their interviews at a time that suits them, and you can ensure that you ask all of your candidates the same predetermined questions during the initial shortlisting stage. Plus, your candidate gets to think about the questions and submit a polished response, which is a better experience for them. You can also record live interviews and share them with the hiring manager. 
VoIP
The rundown: Integrated VoIP solutions are all about tracking and optimising your communication with candidates, clients, and teammates.
How will this help my business? VoIP solutions save time by automatically capturing call recordings, prompting note capture during calls, and creating automated call lists—all of which reduce administration whilst increasing database adoption and business visibility.
SMS
The rundown:  SMS solutions allow you to send SMS (text) messages from Bullhorn.
How will this help my business? Save time by sending out mass communications and reduce the need for busy work as messages are automatically captured. Plus, you'll increase data quality, as it tracks these communications rather than leaving them on your recruiters' phones!
Data Sources
The rundown: These are business development tools integrated with Bullhorn that help your teams find key decision makers and gain insights about your customers.
How will this help my business?  You'll be able to find hiring managers faster and you'll better understand your clients' businesses.
Back Office 
The rundown: Our back office partners provide integrated solutions for everything from time capture and invoicing to payroll.
How will this help my business? With integrated solutions, you no longer need to worry about incorrect data or double entry. Your middle and back office teams can focus on paying candidates, not correcting errors.
Analytics 
The rundown: Our analytics and reporting partners provide actionable insights into your data.
How will this help my business? Data is one of the most important assets you have as a recruitment agency. Our partners allow you to capture, analyse, and visualise that data to help you better understand your business and how your teams are performing.
Funding and Working Capital Solutions
The rundown: Ever heard the phrase, 'You need money to make money'? These services help firms grow by offering funding and capital required to grow a business.
How will this help my business? Perhaps the most common use-case is invoice factoring to support your contractor payroll needs. If you don't have large amounts of sitting capital to fund contractors wages weeks or even months in advance, you simply cannot make the placements. These services provide the funding required so you can grow your business.
Training
The rundown: Longtime industry consultants help build out robust training programs tailored to your firm's needs.
How will this help my business? Some firms report that it can take months before new hires are effective. Onboard your employees effectively and quickly with the help of these solutions.
Recruitment Operations
The rundown:  Recruitment operations like payroll and invoicing are extremely important to a business' success but can be complex and time-consuming. These solutions take the difficult work out of your hands.
How will this help my business? Payroll and invoicing can be tedious and complicated. Let these solutions take care of that while you focus on what you do best—selling and recruiting top talent.
Salesforce SI
The rundown: We are part of the greater Salesforce Ecosystem where we now have three solutions that have built upon the Force.com platform. These solutions are supported in terms of expansion through the AppExchange with some additional assistance from consulting partners to assist with integration.
How will this help my business? Make the most out of your Salesforce investment with these invaluable integrations.
Marketing Services
The rundown: Traditional marketing firms don't understand staffing. Our partners have made it their job to understand your business and provide services and products that help attract and retain both talent and customers.
How will this help my business? Employer branding and marketing is a top priority for staffing firms in 2019, but most businesses don't have the infrastructure in place to execute a robust, cohesive marketing strategy. These experts have the resources you need to make a big impact with minimal spending.
Consulting
The rundown: Recruitment industry experts who can help you with everything from optimising your Bullhorn instance to starting a VMS division to helping your sales and recruiting teams be more efficient on LinkedIn.
How will this help my business? Whatever goal you have for your agency, these partners can turbocharge your strategy so that you can see results fast.
---
Keen to get the latest Bullhorn tips, product news, and updates straight to your inbox? Subscribe to the Customer Blog today and make sure you never miss a thing! 

Subscribe to the Customer Blog
Subscribe for trends, tips, and insights delivered straight to your inbox.