Bullhorn Live: Lessons Learned from 1 Billion Tasks Automated by Bullhorn Customers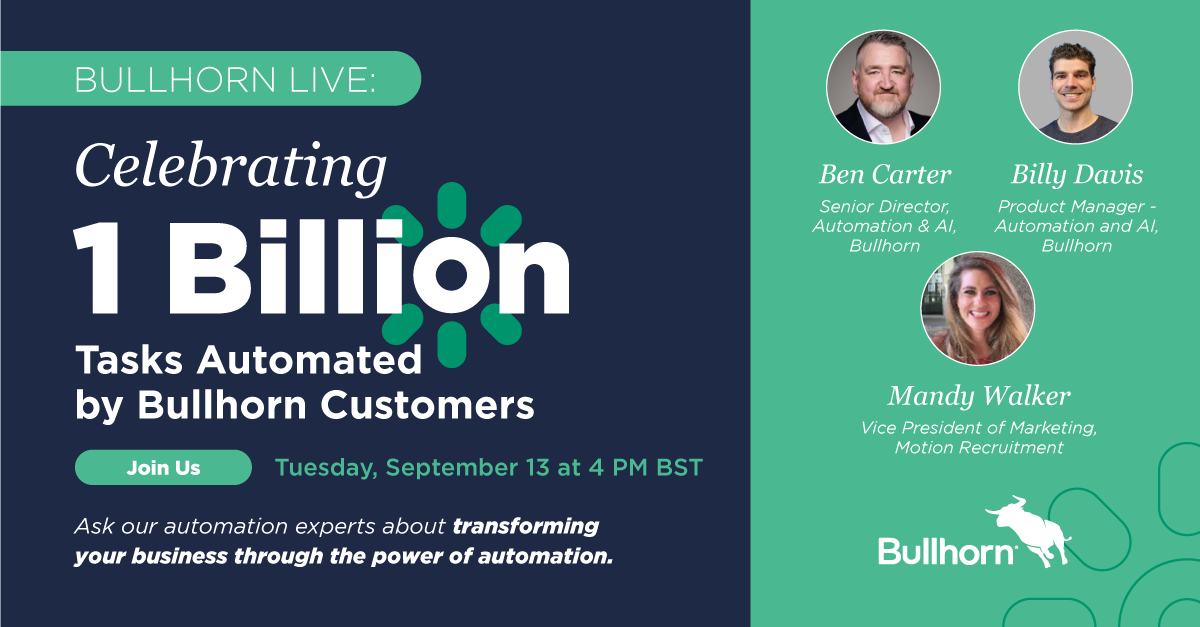 Since Bullhorn Automation (previously known as Herefish) launched in 2014, it's helped nearly 800 recruitment agencies transform their businesses. And now, we've reached a HUGE milestone: Bullhorn customers have automated more than 1 billion activities through Bullhorn Automation—and that number increases every day.
On on Tuesday, Sept. 13th, at 4 PM BST, we celebrated 1 billion tasks automated by Bullhorn customers with Bullhorn Automation experts Ben Carter and Billy Davis. They shared tactical tips for streamlining & growing your business with automation, and interviewed Mandy Walker, VP of Marketing, Motion Recruitment about her experience as "1 in a billion". Watch the full recording below!
Stay in the know with the latest recruitment news and insights
Subscribe and get trends, tips and insights delivered straight to your inbox