Combining the power of SourceBreaker & Bullhorn Analytics: 3 workflows to drive revenue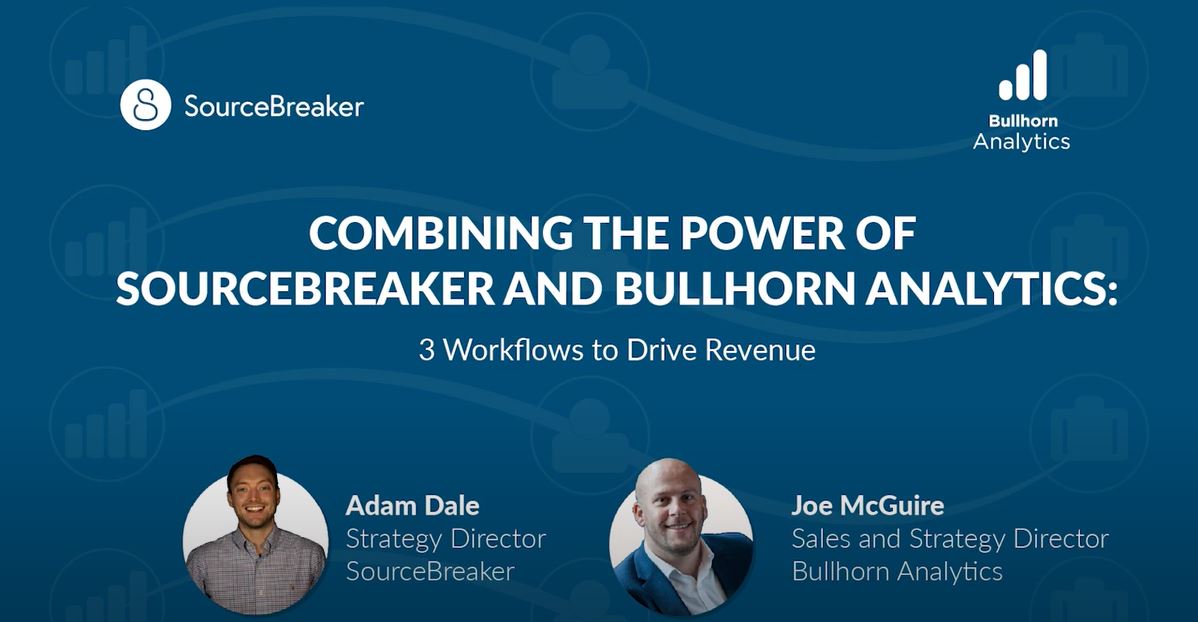 In this on demand webinar, Adam Dale (SourceBreaker) and Joe McGuire (Bullhorn Analytics) delve into the powerful combination of Bullhorn Analytics and SourceBreaker.
Additionally, learn how your recruiters can drive more placements from your existing database, improve time-to-fill and job fill rates and ensure an optimal candidate and lead experience through some simple, yet powerful, tips & tricks that any recruiter can implement.
Thinking of upgrading your tech stack but not currently a user of both? Watch this on demand webinar to gain more insight into each product in silo, as well as get a better understanding of how each product can be leveraged together for additional added value and maximised performance.
Key takeaways:
Learn how your recruiters can maximise productivity, improve time-to-fill and job fill rates and provide an optimal candidate & lead experience.
3 workflows your recruiters can put into action today to boost recruiter productivity & maximise ROI within both platforms
Discover how joint customers are driving up to 19% more placements from their existing database
Stay in the know with the latest recruitment news and insights
Subscribe and get trends, tips and insights delivered straight to your inbox