Elevate the Candidate Experience With Onboarding365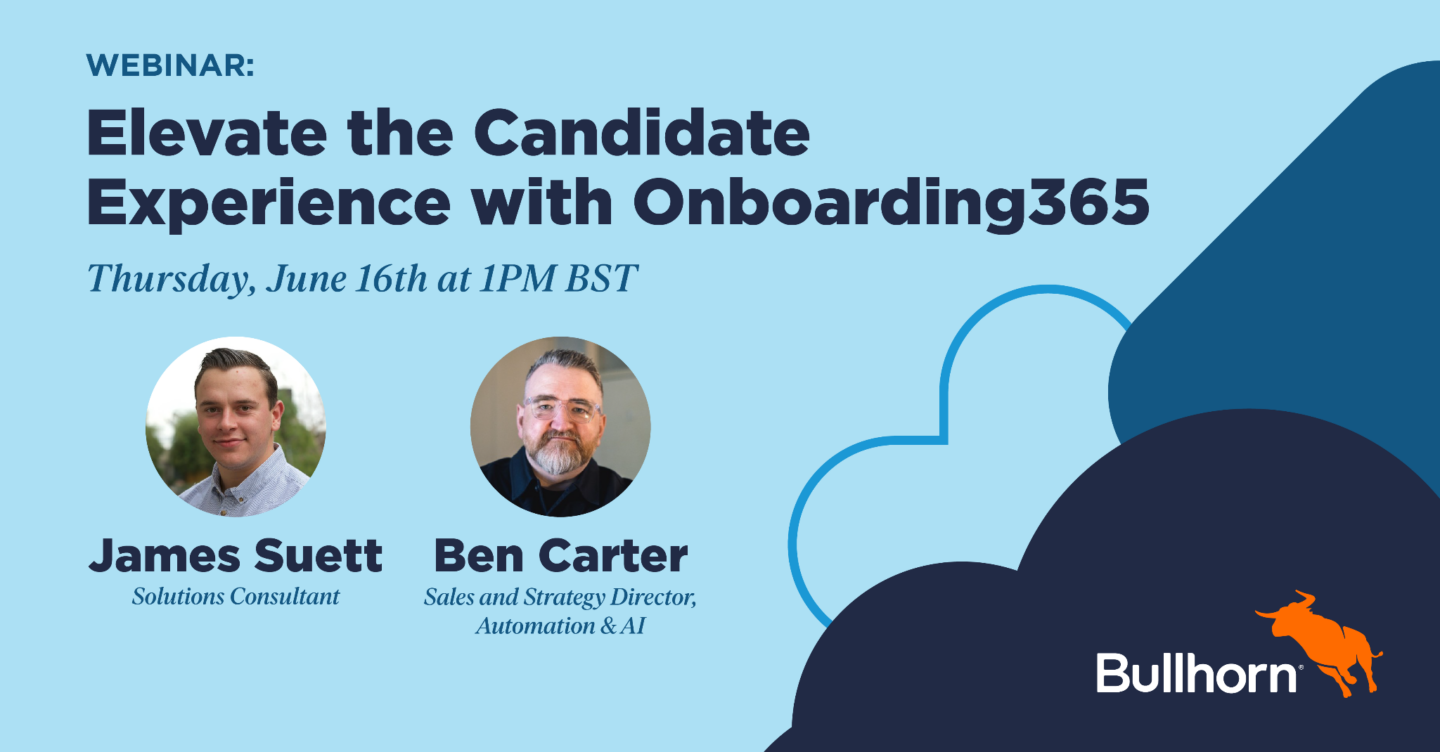 Are you looking to improve the candidate experience? Reduce candidate drop-out at the onboarding stage? More easily meet complex regulations and take the admin out of your busy recruiters' day? Meet Onboarding365.
Check out our on-demand webinar, where we take a deep dive into this next generation onboarding tool!
If your agency is ready to Meet the Moment and elevate the candidate experience, this is the session for you.
Watch the full recording below!
Stay in the know with the latest recruitment news and insights
Subscribe and get trends, tips and insights delivered straight to your inbox