How to Beat the Competition Using Data and Automation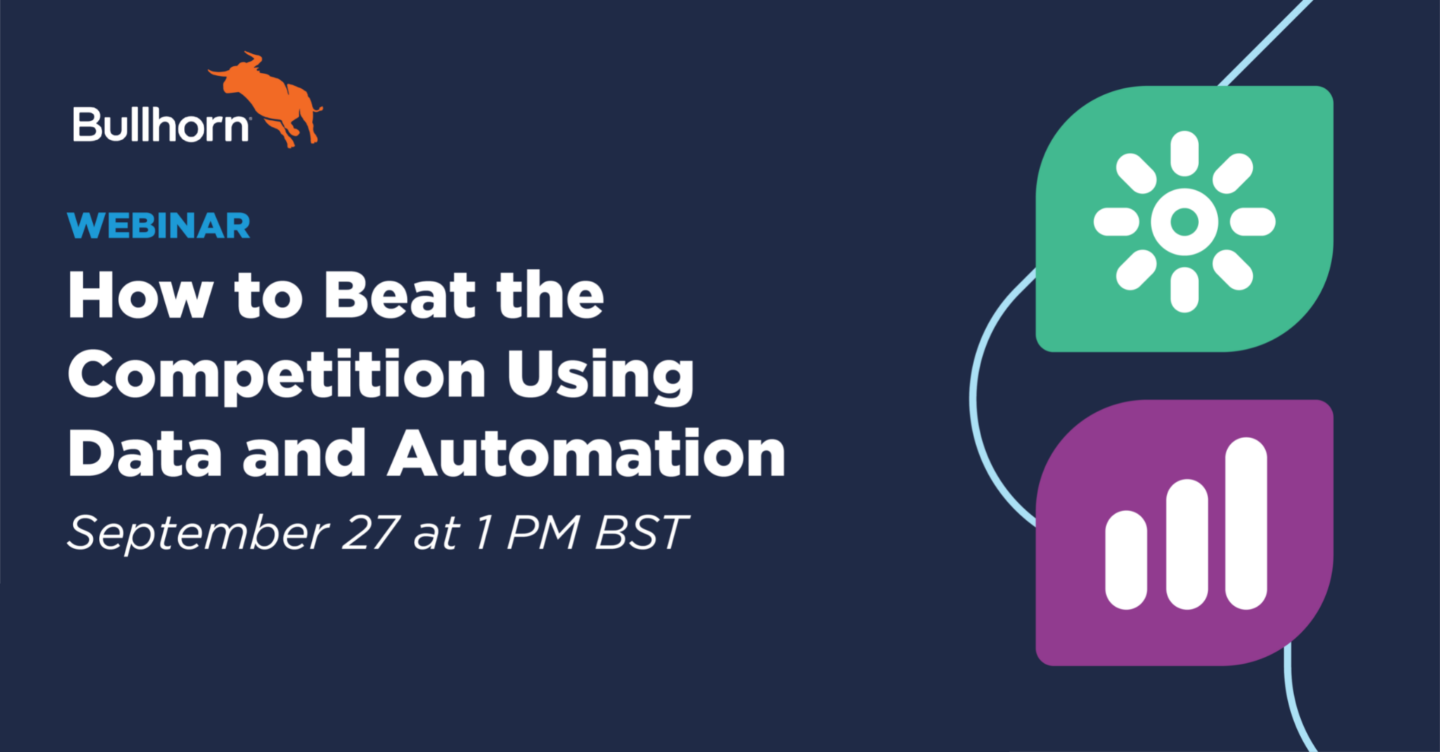 Find out exactly how the Bullhorn Automation & Bullhorn Analytics Platform can work together to create a powerful data-driven automation strategy by watching this on-demand webinar.
We cover three tips on how you can:
Improve Contractor Redeployment Rate
– Identify how much revenue you're potentially losing out on
– Increase loyalty from contractors and stop losing out to the competition
Boost Candidate Attraction Strategy and Improve Utilisation
– How many candidates in your database are waiting for you to contact them? Probably more than you think! Learn how to find untapped talent by leveraging your data.
Sharpen Business Development
– What actions should each consultant take today to be successful tomorrow? With actionable insights, you equip your team with real-time information that up levels their performance day-to-day.
Watch the full recording below!
Stay in the know with the latest recruitment news and insights
Subscribe and get trends, tips and insights delivered straight to your inbox