Real-Time Analytics for Growing Recruitment Agencies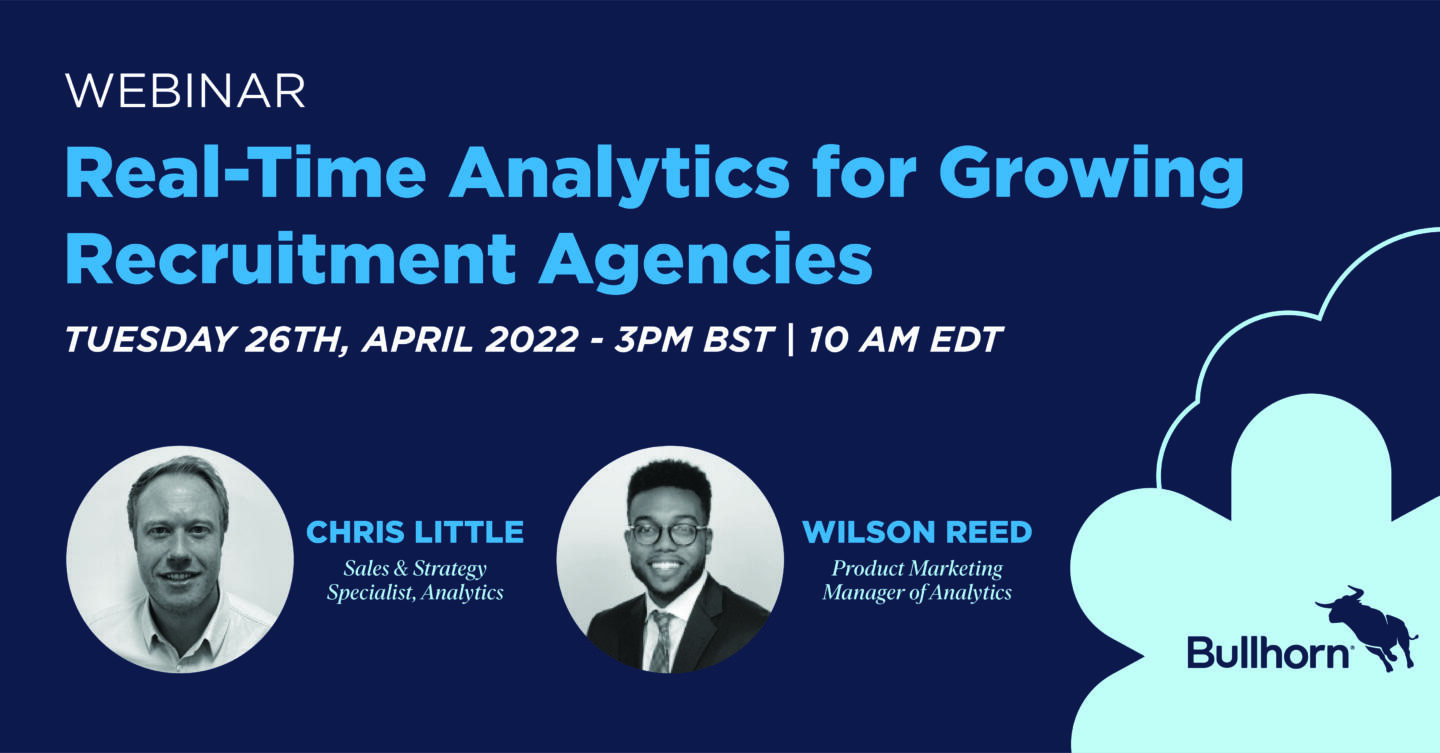 Do you need better insight into your firm's performance and increased visibility across the entire recruitment lifecycle? cubeGrowth gives you access to the intuitive performance dashboards, real-time job insights, and comprehensive reporting that you need to uplevel your return on effort.
Join Wilson Reed, cubeGrowth Product Marketing Manager and Chris Little, Sales & Strategy Specialist, Analytics to understand some of the ways you and your teams can leverage cubeGrowth today to:
Make more informed business decisions with a real-time, actionable view of sales and recruiting performance
Maximize margins and make placements faster by enabling peak recruiter performance and efficiency
Improve your value to clients by automatically identifying revenue opportunities that enhance the client experience and help build long-term relationships
Watch the full recording below!
Stay in the know with the latest recruitment news and insights
Subscribe and get trends, tips and insights delivered straight to your inbox