Say Hello to Chatbot, Your 24/7 Digital Recruiter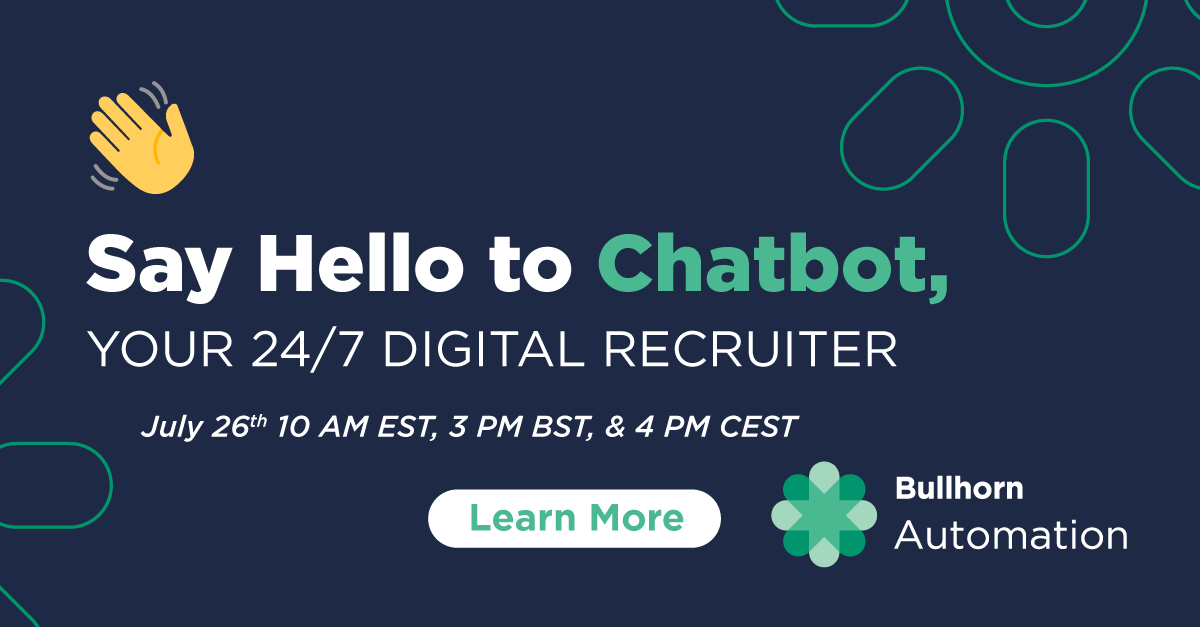 Bullhorn are excited to show you the first in-depth showing of our new Chatbot capability, part of the Omni-channel experience delivered by Bullhorn Automation.
Omni-channel engagement is table stakes to provide a unified digital experience that candidates expect. Chatbot offers a 24/7 digital experience that aids recruiters in keeping candidates engaged throughout the hiring process.
Check out this on-demand webinar, as we dive into the Chatbot and how you can leverage it to provide a fantastic hiring experience that boosts referrals, redeployment and recruiter productivity. We'll cover:
An introduction to the Chatbot and how it supports great candidate and client service
Key use cases to drive productivity and great experiences
How Chatbot helps to deliver an Omni-channel experience
Watch the full recording below!
Stay in the know with the latest recruitment news and insights
Subscribe and get trends, tips and insights delivered straight to your inbox