Supercharge Your Engagement Strategy With an Omnichannel Experience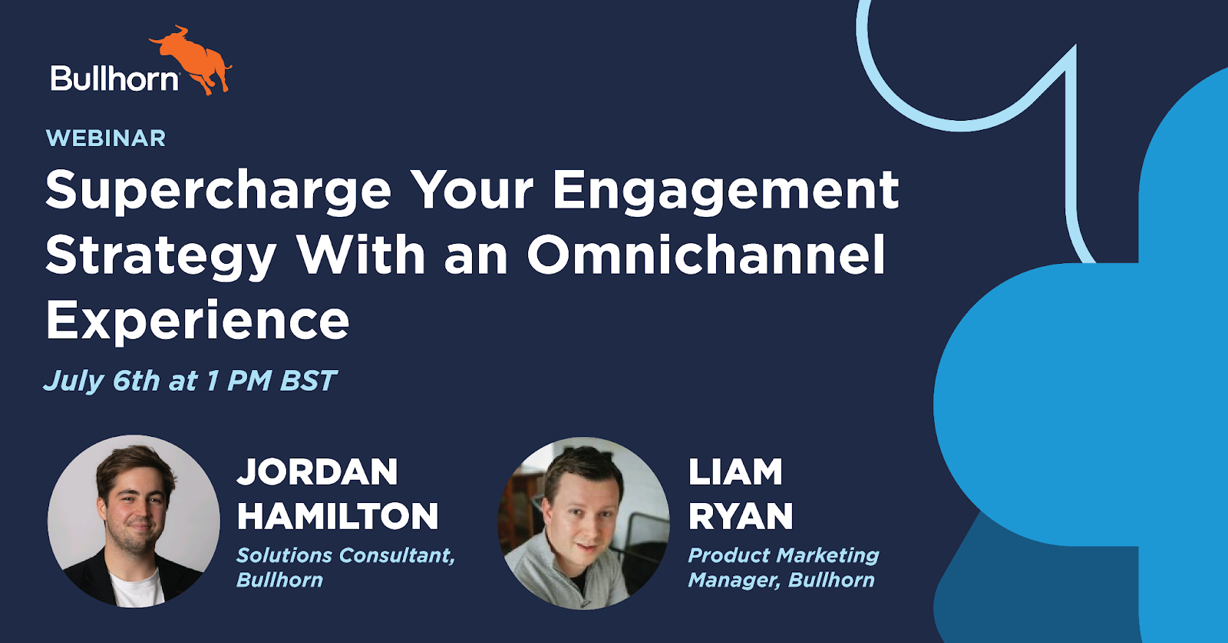 In today's market, Talent is in short supply and recruitment agencies are struggling with candidate acquisition. And as the labour market evolves, so have candidate expectations.
Recruitment agencies can no longer offer a one size fits all approach to Talent engagement. It's essential that they evolve to meet the needs of modern candidates, communicating and engaging with them in new ways.
Check out our on-demand webinar,  where we discuss how leveraging an omnichannel communication strategy with Bullhorn Automation attracts talent to your agency and keeps them engaged.
Discover more on:
Current market conditions affecting the talent acquisition process
How omnichannel engagement helps you win talent, faster
Best practices that you can follow to attract talent and drive redeployment
How Bullhorn Automation can deliver the service you need to candidates while saving your team valuable time
Watch the full recording below!
Stay in the know with the latest recruitment news and insights
Subscribe and get trends, tips and insights delivered straight to your inbox