Things You Didn't Know You Could Do With Bullhorn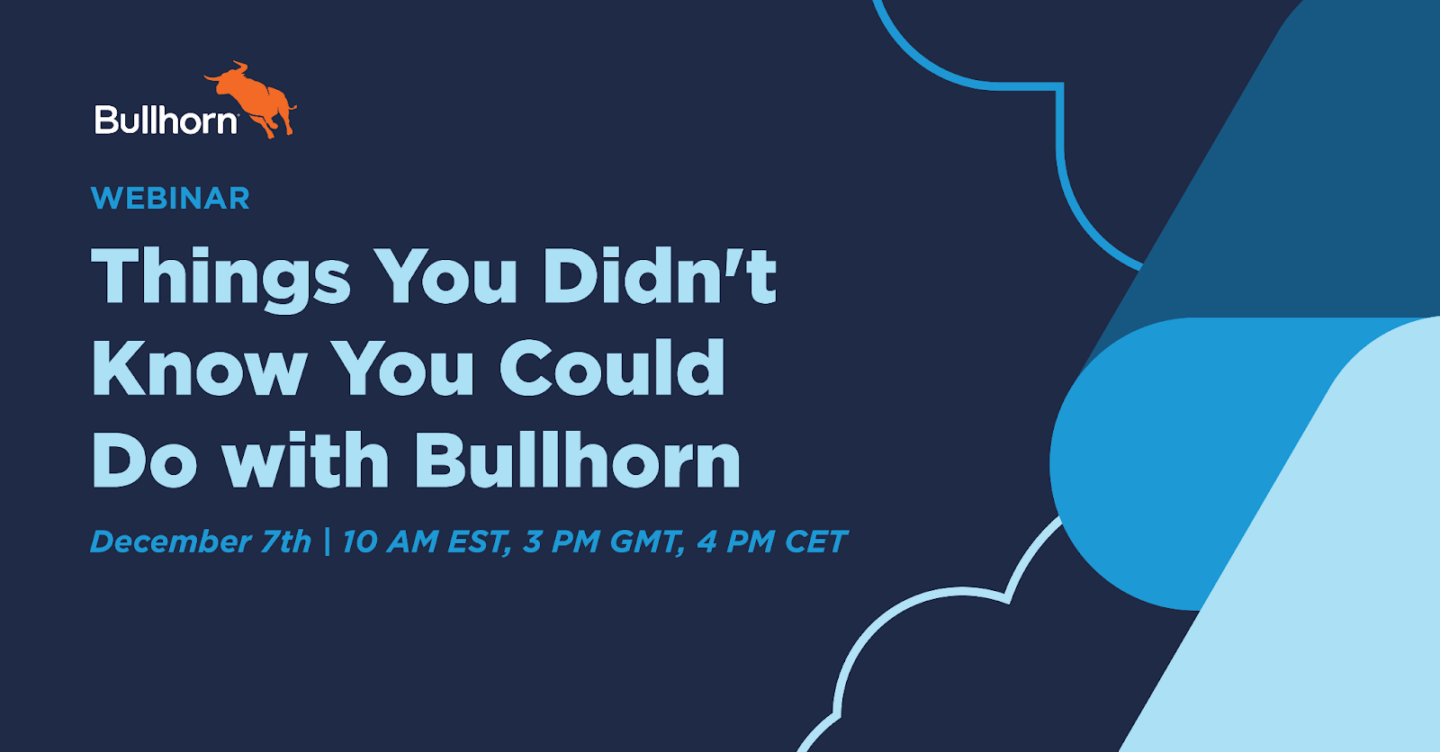 To help our customers Meet the Moment in 2022, we launched Bullhorn Analytics and new features within Bullhorn Automation to help tackle some of the biggest challenges the industry has faced this year. By attending this webinar, you can start 2023 off right, utilising what you already have without adding headcount!
Tune in to our on-demand webinar where we dive into specific use cases within Automation and Analytics and how these tie into the Connected Recruiting Strategy. We cover:
How to pull talent in through job boards and follow up right away to ensure they don't slip through the cracks.
The ins and outs of engaging the talent already in your database with the right message, at the right time, for the right opportunities.
How to deliver a seamless and positive onboarding experience in the lead-up to the first day and throughout the first weeks on the job.
How to proactively nurture employees throughout their assignment so you can easily engage them for their next role, increasing the rate of redeployment.
One not to miss if you're an Automation or Analytics customer looking to get the most out of your solution or if you're interested in learning more about how these two popular solutions can help your agency Meet the Moment in 2023.
About Connected Recruiting:
Connected Recruiting is a strategy that empowers recruitment and staffing firms to engage talent at every stage of the talent lifecycle. By leveraging Connected Recruiting's best practices, recruitment and staffing firms can ensure an incredible experience for their talent, create an ever-growing and consistently engaged talent pool, and lower their cost of talent acquisition.
Stay in the know with the latest recruitment news and insights
Subscribe and get trends, tips and insights delivered straight to your inbox