Break the mould and win more business with SourceBreaker | Epi 1-3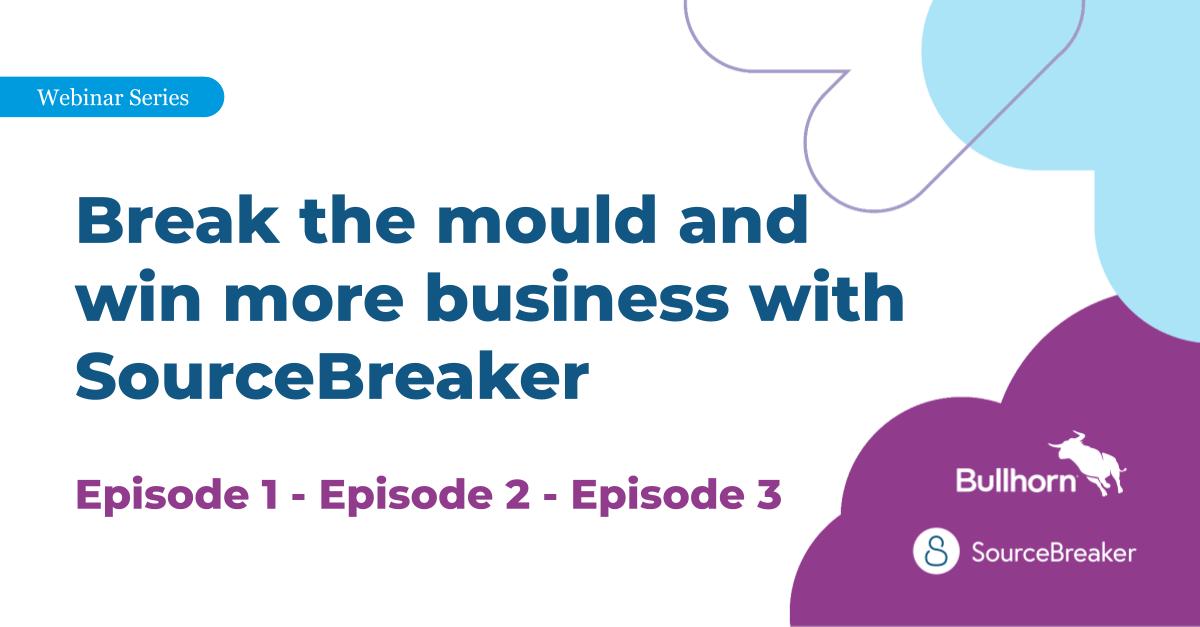 Episode 1 – Drive your placements and business development to the next level
Watch this webinar recording to learn why SourceBreaker is the must have addition to your tech stack.
SourceBreaker by Bullhorn allows recruiters to find top talent faster, increasing candidate numbers by up to 200%. SourceBreaker saves 1-2 hours per day in search time, increasing revenue per recruiter. The result? More efficient processes, sky-rocketing revenue and access to the best candidates, ahead of the competition.
Key takeaways:
See live how SourceBreaker can extend your Bullhorn platform and make your team more productive
Understand why over 800 recruitment agencies use SourceBreaker to drive revenue and improve their recruitment processes
Episode 2 – Find more jobs
Find out how to be the first to discover perfect-fit opportunities with this recorded webinar. You will discover how SourceBreaker automatically tracks relevant vacancies and events in your market niche in real time, and powers your teams with up-to-the-minute recruitment sales intelligence and industry insights.
In this this episode you'll learn how to:
Uncover more job opportunities across your existing sources
Leverage sales intelligence to identify opportunities before your competition
Use Automation to ensure a constant and fast flow of new leads
Episode 3 – Find more candidates
Discover how you can build and share laser-accurate searches across all your sources in seconds, resulting in up to 200% more candidates.
In this this episode you'll learn how to:
Use advanced searching to find higher quality candidates
Search across internal and external sources to reduce duplication and improve database utilisation
Reduce candidate acquisition costs automated and streamlined candidate search processes
Stay in the know with the latest recruitment news and insights
Subscribe and get trends, tips and insights delivered straight to your inbox