Win More Clients & Double Your Candidate Pool in 2023 With Bullhorn & SourceBreaker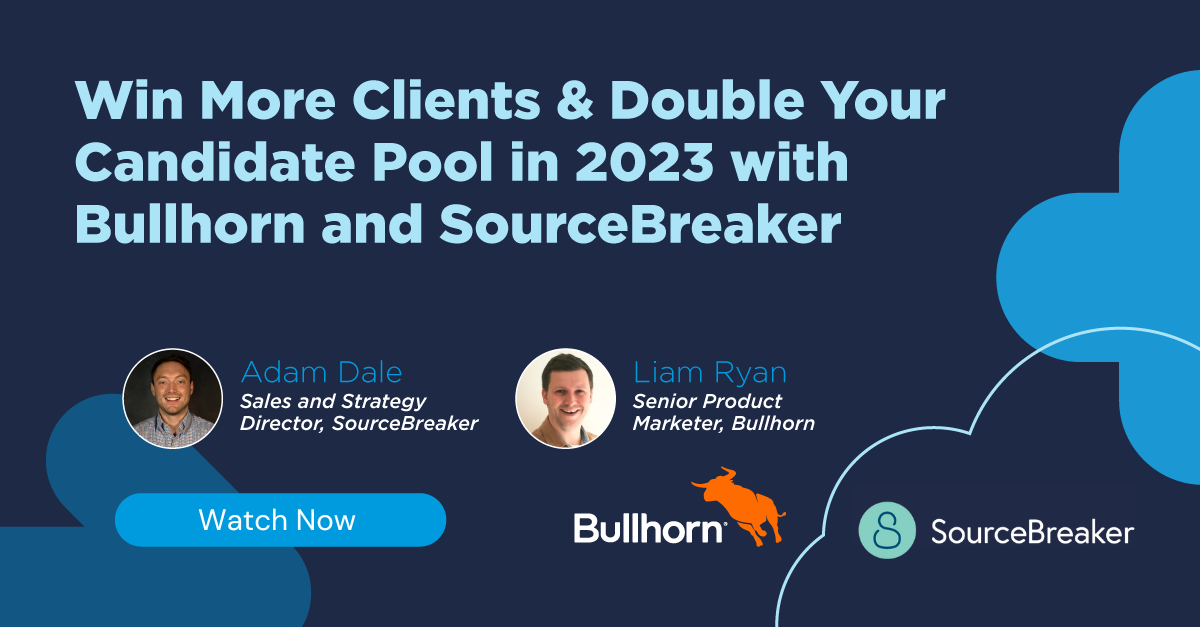 With candidate acquisition and winning clients being two of the top five priorities for recruitment agencies this year (2022 GRID Report), agency owners are increasingly directing their attention towards innovative recruitment technology as a pivotal solution to these recruitment challenges.
Ensuring you choose technology that both compliments and adds value to your existing tech stacks is essential for success.
Since acquiring SourceBreaker in July of this year, Bullhorn has dramatically improved their recruitment tech stack offering, with the SourceBreaker platform now adding an exceptional search and lead generation tool to Bullhorn's already extensive rectech solutions.
Join Adam Dale (SourceBreaker) and Liam Ryan (Bullhorn), as they cover the key challenges SourceBreaker and Bullhorn combined can solve for your business now and in the future.
What was covered:
A deep dive into the key features SourceBreaker offer and are looking to build to solve these challenges going forward
An insight into the future of the integration between SourceBreaker and Bullhorn
Watch the full recording below!
Stay in the know with the latest recruitment news and insights
Subscribe and get trends, tips and insights delivered straight to your inbox