Your Automation Strategy – Lessons Learned from a Leading Recruitment Agency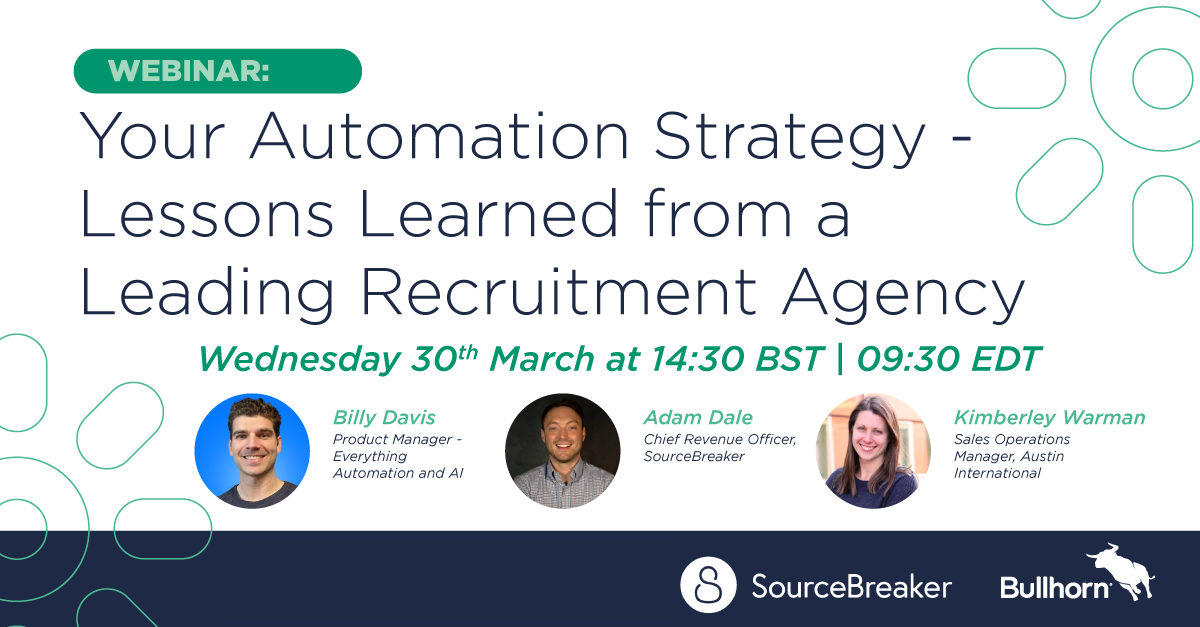 Finding new ways to out-perform competitors and mitigate the talent shortage is the main challenge for recruitment agencies in 2022. Leveraging automation and AI to transform internal processes and get ahead in this candidate-short market is just one of the ways we've seen our clients win.
Watch this past webinar with Bullhorn and SourceBreaker to hear how Austin Fraser, a recruitment agency operating throughout the UK, Europe, and the US, set themselves a mission to utilise AI and automation to spend more time on building valuable relationships to beat the competition.
Kim Warman, Sales Operations Manager at Austin International, home to two specialist recruitment brands Austin Fraser and Austin Vita, will share the highs and lows in their journey with automation to date and how this has enabled them to:
Significantly boost internal data quality
Dramatically reduce time to market
Reach more customers and candidates
Ensure the agency was prepared for digital transformation
Learn how to prepare your company for implementing automation and AI effectively, and how you can seamlessly plug this into your tech stack to see immediate results.
Watch the full recording below!
Stay in the know with the latest recruitment news and insights
Subscribe and get trends, tips and insights delivered straight to your inbox