Finally, a recruiting database that lets you manage relationships, not data.
True Cloud Recruiting Databases Speed Recruiters Up
Bullhorn is Always Up-to-Date with the Latest Features – No Plug-ins or Upgrades Required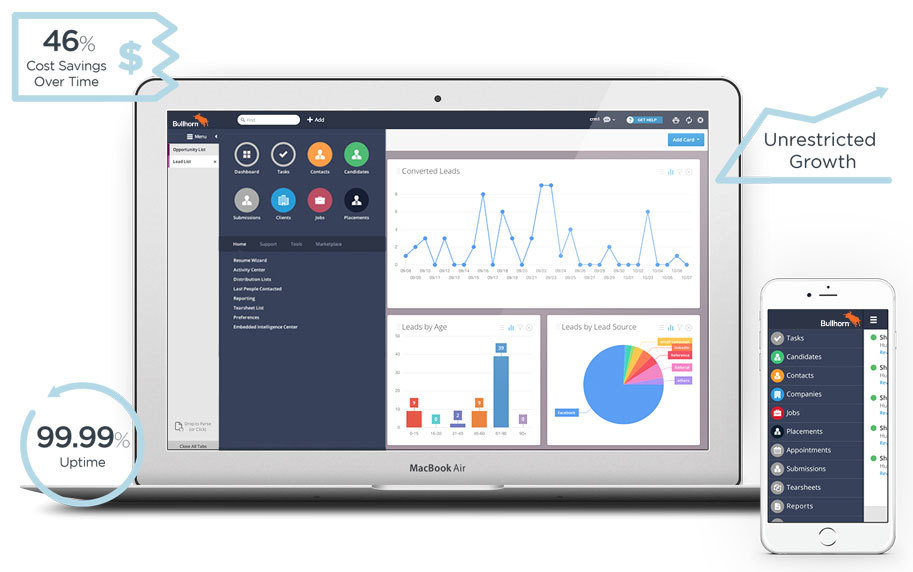 Get Started with Bullhorn's Recruiting Database
Power Your Entire Recruiting Lifecycle
One of the market-leading recruiting databases, Bullhorn applicant tracking and customer relationship system is designed to help you improve sales, boost productivity, and ultimately make up to 43% more placements.
Recruiting databases are key for small and global recruiting businesses alike. With over 7,000 clients globally, Bullhorn is the recruiting database of choice for these companies.
Learn more or contact a sales representative who will take the time to understand your specific needs and identify which edition will work best for you.
"We went through a rigorous selection process and Bullhorn came out on top every time. Its intelligent reporting system enables us to better track key KPIs and is already massively reducing the time taken to onboard new employees."
Suzie Ballard
Operations Director, Staffgroup