5 Recruitment Technology Trends to Know About in 2018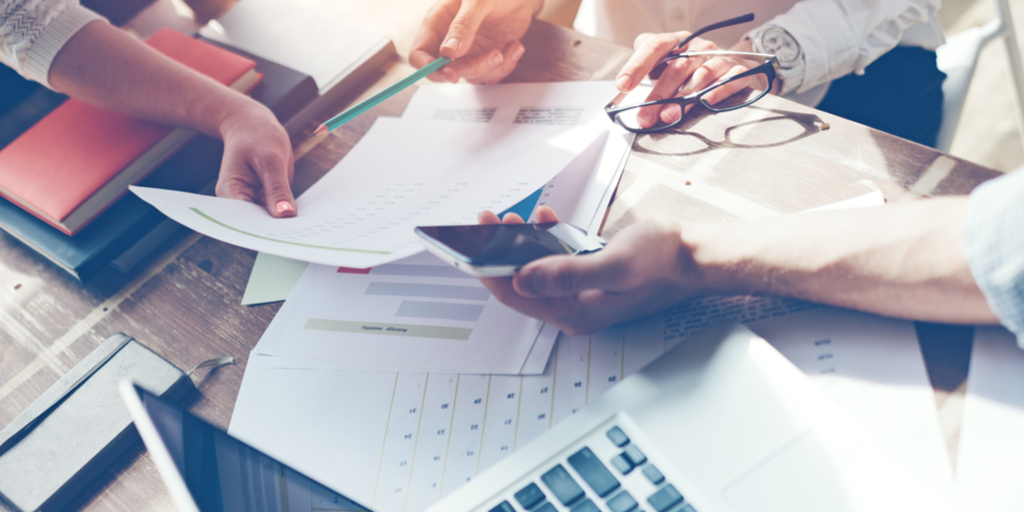 The recruitment sector is being transformed by a new workforce that embraces technical innovation and an evolving social media landscape. Effective recruiters are keeping abreast of the rapid changes and using their knowledge of ever-advancing tech to transform their working practices so they're more streamlined, faster, and efficient.
Here are five key technological trends to watch out for in 2018. Is your agency prepared?
Artificial Intelligence
Recruiters have been making good use of CRM software, which enables them to work more efficiently for some years now. But the most pioneering strand of this technology is Artificial Intelligence (AI)—software that has the capability to perform tasks that normally require human intelligence, such as manually screening resumes and shortlisting candidates. AI algorithms will become more widespread within the sector, helping recruiters to drastically reduce the amount of time needed to identify the right talent, but while also maintaining the positive candidate experience. Successful agencies will be investing in tech and ensuring they're making the most of the increasingly powerful tools that are at their disposal.
Social Media
In 2018, the role of social media will continue to grow in importance as more recruiters recognise how invaluable it is as a platform to attract talent and segment talent pools more easily. For example, the technology exists to target job adverts at very specific online audiences, such as those attending a professional conference who live in a certain geographical area. Therefore, it's vital for agencies to understand which channels their target candidates are using and ensure that they have a carefully considered engagement strategy there. Recruiters should have a highly active presence on the platforms candidates use: checking Twitter messages once a week won't satisfy the candidates of tomorrow.
Social media will also increasingly replace other slower methods of communication. Drawn out conversations over days of missed telephone calls hold no appeal. The digitally savvy recruitment sector values speed and agility, and candidates are used to the fast processes of social media, which is instantaneous in some cases. In fact, the 2018 Australian Recruitment Trends Report shows that 61 percent of respondents are increasingly using speedy LinkedIn messaging and that most candidates born after 1980 prefer text or email communication to being contacted by telephone. Speeding up the communication process makes it more efficient and frequent, helping foster deeper engagement with those in your talent pools. Consequently, it's vital for recruiters to stay abreast of the latest developments, so consider utilising the services of a social media professional who knows how to tailor this tech to your advantage.
Video Intros
More and more employers are using videos of candidates as a means of getting a personal feel for each applicant, which is invaluable when profiling and shortlisting from the talent pool. In fact, 47 percent of respondents in the 2018 Australian Recruitment Trends Report said they're aware of the rise of video interviewing. Despite this, 28 percent aren't using it at all. To keep pace with the trend, your firm should expect to incorporate the use of video in its hiring process.
Equally, consider using videos of your own recruiters as part of your online marketing so potential candidates can see who they'll be liaising with. The better the mutual understanding, the more likely it is that a successful placement will take place.
Authenticity
Gone are the days when recruitment was often about no more than getting people into roles. Clients and candidates alike expect a more personalised, consultancy-style service, which comes from firms having a very clear brand as well as areas of expertise that add value. Consequently, recruitment marketing is a must-have. Sending regular marketing mailers to your target audience which add value is great way to demonstrate your expertise and will create familiarity with your brand. However, don't be tempted to produce content which is 'salesy'; instead, provide insights and advice that potential clients and candidates seek.
Reviews
Previously, good and bad recruiters were largely known about via word of mouth. Now, online reviews on sites such as Glassdoor are increasingly used to identify the agencies that have satisfied their clients and candidates. In 2018, expect this trend to continue and use it to your advantage. If you know you've provided a value-added service, ask for testimonials you can share on your social media channels and website. Similarly, if you know a client or a candidate who's had a particularly positive experience, encourage them to leave you a review. Bolster your online reputation as this will enable you to be more competitive in an increasingly tough market.
Technology will continue to develop at break-neck speed. The agencies that keep up to date with these changes and understand how to utilise them will be the most competitive. Is your agency prepared?
---
Update: The 2019 Global Recruitment Insights and Data Report is out now! Check it out here or read some of the highlights here.
Subscribe to the Recruitment Blog
Subscribe for trends, tips, and insights delivered straight to your inbox.