Attract, Retain and Engage Your Agency's Top Talent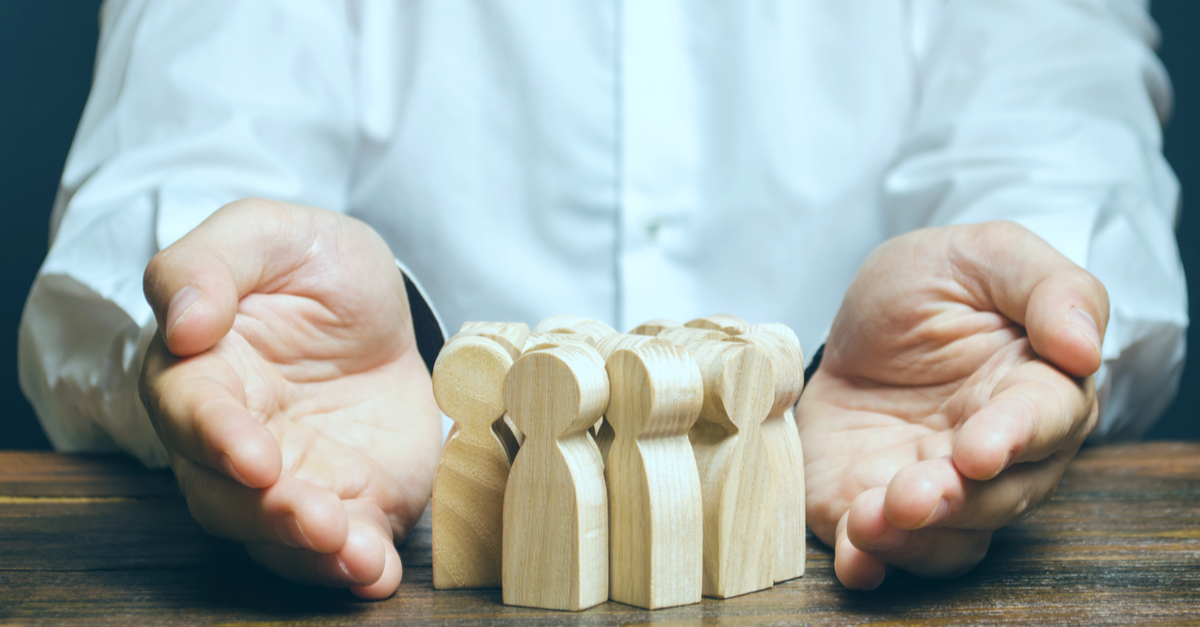 In an industry where there's an abundance of competition and churn rates are high, attracting and retaining top talent within your recruitment agency can often be a challenge. Successful recruiters are frequently poached, move on to set up their own agencies or move, due to internal factors. So how can you prevent your top billers from jumping ship, but also entice other successful recruiters to change course and come on the voyage with you, too? 
Last week, we hosted the latest installment of our Virtual Round Table Series with a group of senior industry professionals. We tackled the difficult topic of how these businesses are engaging and retaining their staff during the COVID period and beyond, as well as what tactics they use to attract future employees.
Engagement, Retention, Attraction
Communication, forward planning and training were recurring themes of the discussion when it came to engaging consultants and keeping them invested in their current employers. 
Communication has always been key for MAYDAY recruitment, especially during this difficult period. Joanna Ward, Co-Founder and Director explained that, "We have been very open with staff around costs as this is what we need to keep the business running." Joanna explained that by having their teams understand this, it meant they were more invested in the success of the company. "We have a lot of younger expats working for our business," Joanna added. "The team all love being in the office, working with one another and the current situation [covid] has really brought everyone together. That helps with retention". Something MAYDAY does a little different to many businesses, is they don't necessarily recruit for a specific role. "We have never hired to a specific role, we have hired a person and given it 3-6 months to see where they fit within the business". This is a model they have found extremely successful and something they feel helps with talent retention.  
The leadership at TOM Executives also value being open and honest with their staff. Several years ago, they sat down with everyone in their business to understand what their consultants wanted out of the company and their roles. Director Grant Movsowitz quickly discovered that having more time to themselves was something that all his consultants valued. Grant explained that because of this, "we moved to a 4 day week with flexible working on the 5th day. Staff have proven over a long period of time they will make the extra call to get the deal over the line so why not reward that?" He added that in order for this type of environment to work, you must create a high performance culture. "I love the fact I can look at my calendar for the next day, and based on my day, work out where I am going to be more productive. As a business owner, I am creating a safe, flexible environment for people to choose what suits them". By being open, honest and most importantly, vulnerable with his staff, Grant has found this has resulted in reciprocal behaviour from his staff. "I have always been very open about my challenges with my team and that creates a safe space for them to do the same." This he feels results in great loyalty. 
With the Head Office based in Melbourne, some staff from SMAART Recruitment are still currently working from home full time. Rupert Harvey, Associate Director explained that SMAART as a business, is less about KPIs and more about culture. "It's all about communication and keeping the morale high" Rupert detailed, he believes that in order to retain staff in the current climate  "It's important to change the business model to suit these new circumstances".
At Interpro, an important way to engage their staff is by creating career roadmaps so consultants have a clear path of what they can achieve. "From an internal perspective, we are trying to keep business normal, we still do weekly one to ones, daily scrums and quarterly business plans," Director Darran Butcher explained. "We offer mentoring, regular 'lunch and learn' sessions and also career development ". For all their staff, they create promotions contracts where they "will sit down with consultants to understand their career inspirations, and map out what they need to do to get there." He added that "it creates a 12 month road map/promotion plan for them and is monitored quarterly". Darran feels this offers staff clarity, structure and a clearly defined path going forward. Joanna also mirrored this sentiment, explaining that MAYDAY has put together "a 3 year plan which they are about to launch and this will give everyone a vision of what's to come". 
When it comes to attracting top talent, it appeared that the themes of transparency and honest conversations were also a way of attracting prospective recruiters. Darran explained that when attracting talent, they talk about what they can offer. "Sometimes it's difficult to spot massive points of difference between agencies, so it's important to talk to consultants about what their drivers are, what they are looking for and see if that's what you can offer them". Darran went on to detail that "the mechanics of recruitment are similar in most businesses and most people will join a recruitment company for the people that are in that business, the branding and what the career potentials are" so it's important to have those conversations up front. 
A recruitment business is as strong as the people that make up the company. Holding on to your top billers has never been so important. Take your consultants on the journey with you, let them be involved in mapping out the course of the ship and invest in people whose values and objectives align with your business.
---
Want to join the conversion or hear more insights from industry professionals? Check out our latest events here. 
Subscribe to the Recruitment Blog
Subscribe for trends, tips, and insights delivered straight to your inbox.