What Causes a Bad Candidate Experience?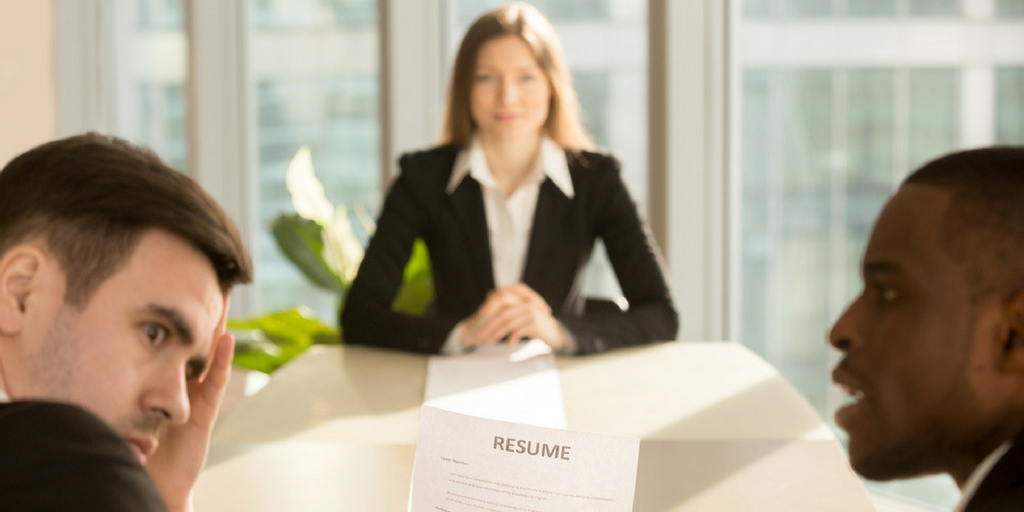 This is the second of two articles that explores why candidate experience and candidate engagement are so crucial for recruitment agencies, what makes for a bad candidate experience, and how agencies can turn the tide and deliver a great candidate experience that drives business results. Read part one.
A bad candidate experience is bad for business. It's also, at a human level, bad form and disrespectful of the person looking for employment. With candidates increasingly commenting on sites like Glassdoor, cutting corners with candidate experience can result in decreased referrals and social media problems that impact the recruiter and employer. And given that increasing profitability and driving revenue top recruitment company priorities lists this year—amidst an ongoing talent shortage—it's no wonder why leading agencies are making some serious commitments to create great candidate experiences and engage candidates even better moving forward.
Given the ongoing talent shortage, it's no surprise that candidates have become more demanding. But objectively, what they want isn't unreasonable.
The candidate experiences begins with the attraction and sourcing of talent. In this initial "attract" phase, candidates want to know the information they'll get reflects not only the work they'll do, but also the company and the environment in which they'll work, according to Talent Board.
During the recruiting process, candidates voice frustration with unclear application instructions and long applications. And they want more communication about the status of their application after it's been submitted.
During the hiring process, candidates want to be prepared prior to interviews and know if they'll receive an offer after the interview, and if so, when. The lack of a feedback mechanism in the interview process and delayed or non-existent communications after a position's been filled are annoyances that consistently come up in candidate surveys. In fact, lack of feedback and non-returned calls are among the biggest complaints candidates have about recruiters, according to talent acquisition news source ERE Media.
Failing to engage well with candidates throughout all of these phases can lead to a negative experience, but it goes beyond these phases.
The number of interactions your recruiters have with candidates before they even speak about a specific job opportunity is significant, so shortcomings or gaps in that experience, or failing to engage effectively with both passive and active candidates, can close the door on a possible opportunity before a candidate even considers it.
What Should You Do to Improve Candidate Engagement?
It's beyond the scope of an article to give you the full story on how to improve your candidate engagement efforts, but here are a few ideas to help get you started:
Make the candidate experience and the way you engage your candidates a top priority at your company.

Map out your entire candidate journey from end to end. Identify where you're strong and where you may have gaps. Then, pick one or two areas where an improvement can make a substantial impact.

Leverage advances in recruiting technology, including

predictive intelligence

, to help you not only find great candidates, but to also communicate in a personalised way that's both effective and efficient at scale.

Ensure your team gives quick feedback to candidates on where they stand at the end of the recruiting process. Once a position has been filled, promptly let all candidates know the job is no longer available and encourage them to consider other positions in the future.

Check out

this guide

for more ideas and tips on how your recruiters can engage candidates and create a great candidate experience.
Clearly, engaging candidates at each stage of the candidate journey is a critical must-do when it comes to delivering a great candidate experience. It's something you simply can't afford to not do well if you want to build a thriving, sustainable, and competitive firm. By providing an efficient, personalised candidate experience, recruiters can improve and extend their relationship with candidates and fill positions more quickly. Start by building the business case in your firm, and pick just a couple areas to focus on so you can begin delivering a better experience for your candidates and better results for your clients and your firm.
There's never been a better or more vital time to focus on candidate engagement. Get the candidate engagement ebook to discover whether you should focus more on candidate engagement, and if so, which processes and technology you can tap to support your efforts.

Subscribe to the Recruitment Blog
Subscribe for trends, tips, and insights delivered straight to your inbox.