What Do Changes to the 457 Visa Programme Mean for Your Recruitment Agency?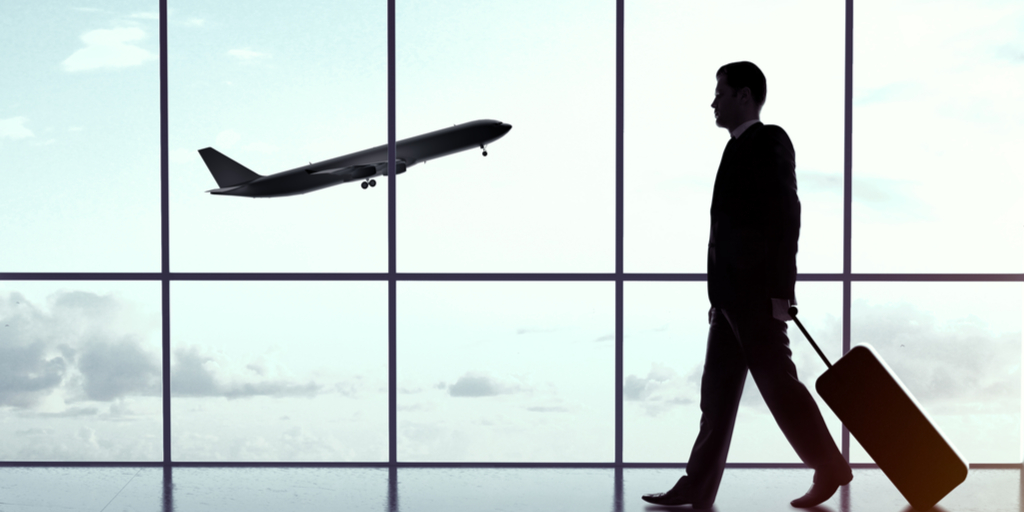 Changes to immigration laws have been a hot topic within the recruitment community over the past few months. And rightly so given the significant impact these look set to have on not only employers' talent attraction strategies, but also on your ability to source your own staff.
The Temporary Skills Shortage Visa
The Temporary Skills Shortage (TSS) visa, which will replace the 457 visa programme in March 2018, has quite understandably caused uncertainty within recruitment communities. After all, the country hasn't seen changes at this level since the 457 visa was first implemented in 1996. And many employers across the country have based their entire recruitment and retention strategies on the current legislation.
According to a new report, just under half of Australian agencies expect minimal impact from plans to abolish and replace the Temporary Work (Skilled) Visa programme, known as the 457 visa. But of those that do anticipate a change, far more believe further visa restrictions will be negative (35 percent) than positive (4 percent). While some respondents share concerns that restrictions on foreign talent will "reduce the talent pool" and "create skill shortages," others support tighter restrictions to curb perceived abuses. 
So while few would refute the Government's objective of putting Australians first and tackling short-term skills shortages, the overhaul to immigration laws is not without its challenges.
The Future of Talent Attraction
While Australia has long been viewed as an incredibly attractive location for professionals from all corners of the world, the new visa regime will force certain demographics to rethink its viability, or worse still, exclude them entirely due to the age restrictions and reduced occupation list dictated by the TSS.
Senior professionals possessing niche skill sets, with no guarantee of residency under the new system, may be reticent to consider Australia as a destination of choice, particularly where relocating a family is concerned. Other global employment hubs such as Singapore, New York, and Bangkok may consequently become far more attractive, leaving businesses struggling to entice senior executives. And while Australia has long been able to attract international students due to its solid STEM reputation, immigration restrictions could prevent employers from integrating this talent pool into the workforce on a long-term basis.
Additionally, the new annual worker levy, which will see employers paying costs to the Government for each employee they sponsor based on their annual turnover, could also impact talent attraction. If employers, as some have suggested, pass this cost onto the candidate as either a standard ongoing annual feel for working in Australia, or by reducing salaries, it could be the difference between a candidate accepting or rejecting an offer.  
Clearly, the future is full of uncertainties, but one thing is for sure: recruitment agencies will need to adapt their strategies to meet new labour restrictions—and fast—to ensure businesses can continue attracting and retaining the staff they need to thrive. And this is where your agency can add real value.
A Strategic Advisor
The very best recruitment agencies will keep abreast of the ongoing changes and amendments to the TSS visa to ensure they can accurately advise clients. And with the Government committing to reviewing the visa occupation list every six months, it's critical that all of your recruiters keep up-to-speed with this. Ensure you're producing relevant and helpful content for your clients that not only updates them on amendments, but that also offers advice on tapping into talent pools that are increasingly shrinking.
Your Agency's Growth
The Department of Employment's decision to keep recruitment consultants on the short-term skilled occupation list (STSOL) will come as welcome news to the agency owners. However there are caveats – the base salary requirement has been raised to $90,000, for example – so attracting talent for your own company will remain a challenge. After all, the recruitment sector has long relied on the expat community to source consultants, and while domestic talent certainly does exist, it is in finite supply—particularly in Sydney and Brisbane. This is a sentiment echoed by Clare Barton of rec-to-rec specialists, Barton Mills, who said: "We would love to employ more Aussies, but this is exceptionally difficult to do due to a scarcity of experienced local recruiters being at a peak."
To be able to serve the needs of existing and future clients, your agency must seriously consider your own talent attraction strategies in 2018 as you may find yourself looking for recruiters in an ever decreasing talent pool. Consequently, your employer of choice campaigns will be business critical and you'll need to focus just as much effort on ensuring your existing consultants don't jump ship. Training and development will be key, as will robust employee benefit packages that offer competitive salaries, commission, and a range perks.
---
Want more insight on the top trends affecting recruitment pros this year? Check out the 2018 Australian Recruitment Trends Report to learn more about the challenges and priorities for your agencies.

Subscribe to the Recruitment Blog
Subscribe for trends, tips, and insights delivered straight to your inbox.