Managing a Remote Workforce – Top Tips from APAC Recruitment Leaders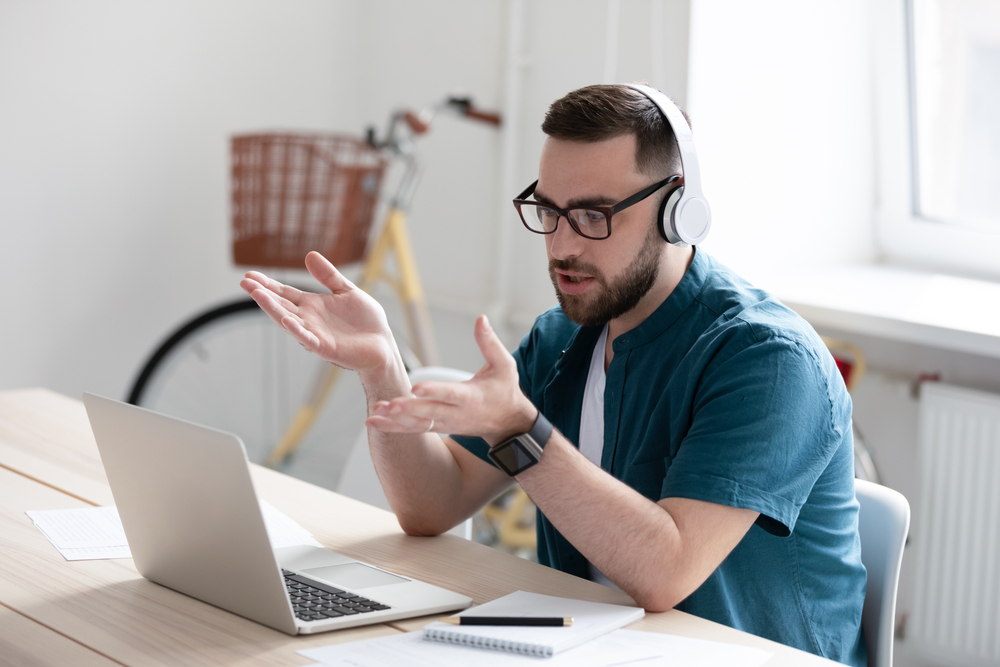 It's certainly no secret the world has been turned on its head in the last few months. We are facing new uncharted challenges and if we don't adapt quickly we run the risk of being left behind. Telling everyone to adapt is definitely easier said than done, especially when no one has experienced a health crisis quite like this in their lifetime.
Last week Bullhorn launched a series of virtual round table events to discuss with key leaders in the industry how they are managing their new remote recruitment workforce. We hosted the session via Zoom and discussed key topics such as collaboration and productivity.
Almost 70% of Bullhorn's workforce is remote, so as a business the adjustment hasn't been too hard. For me however, and I am sure this is the same for many other sales people out there, I personally am motivated by the energy of people, working in an office helps me to be productive and excites me to perform well in my role. For me, shifting to a work from home model has been an adjustment, so how do we replicate the ability to collaborate with colleagues when we are not sitting across the desk from one another?
Collaboration
The question was proposed to the groups, in this new remote way of working, 'how are you ensuring your business/teams are remaining connected?'
It's safe to say there was a general consensus across the sessions that Microsoft Teams played a huge role in many recruitment agencies' collaboration efforts. Ian Tyler, Chief Strategy Officer from Talent International explained, "we use Teams fairly extensively, it works so well, it enables us to collaborate, share files and documents. We are finding that it has been a game changer for us". The second tool the business leaders mentioned is helping their agencies to collaborate was Zoom. Zoom is a cloud based video conferencing platform (also integrated with Teams) which was quoted by all as reliable and easy to use.
Every individual is different and working from home can actually be an extremely positive move for many people. Tanya Sinibaldi from Brunel explained, "we are finding that some of our quietest individuals in an office environment have become the liveliest and most creative individuals in a virtual world". Remote working can certainly have a positive impact on more introverted staff and become an opportunity for the quieter individuals to bond with their colleagues on a deeper level.
In a time when maintaining mental health and a positive mental attitude is so important, how can we replicate the missing social aspects of an office environment? Virtual Lunches, photo/selfie competitions, virtual trivia nights and "water cooler" Zoom catch up's, were all among the list of ways agencies were prompting non work related connections among their teams. Ryan Carroll from Airswift shared how his team is maintaining culture; "a platform we use to spice up our end of week wrap ups is Kahoot or House Party, these platforms offer quizzes and one to one challenges, which offers fun and helps keep spirits high".
Productivity
The next question proposed to the group was "where are you noticing a change in productivity and how will you tackle this challenge?"
In order to make sure their teams were set up to work remotely and remain productive, several businesses explained that they conducted a work space audit to make sure that their staff had appropriate home office spaces. If a member of the team was not equipped with a desk or decent chair they would work with their staff to resolve the issue. I personally feel this is going to be a marathon not a sprint so agree that it is highly important staff have an environment where they can be comfortable and productive.
Many of the agencies involved in the discussion have seen certain sectors slowing and others increasing. To tackle this issue they have been redeploying staff into the booming markets to keep them productive and servicing those sectors with large volumes of work. "The current situation has definitely highlighted those that are less productive, there are less places to hide when you work from home as we are having to monitor activity daily much more carefully" say's Kelly Van Nelson from Adecco. This raised an interesting point as to how we support those more junior staff members to help enable them to improve productivity and not become stagnant. It became clear we need to leverage the collaboration tools outlined early in the discussion, measure output not hours, to help these people to continue to become more successful.
In an environment where the standard KPI's may no longer be quite as relevant, Richard Tovey from Experis outlined that his business is getting individuals to set their own goals and be as self managing as possible. His teams host morning huddles which then enable the teams and managers to hold one another accountable. Imogen from Davidson also highlighted Trello as a great free tool to help manage productivity in a remote environment. She has moved all scrum walls onto Trello boards to manage roles and track commitments across multiple teams in their business.
In a time of unplanned disruption, we now more than ever need to work to keep our teams connected and productive. It's clear many agencies are being quick to adapt to this new way of working and are learning helpful lessons along the way. Could these new experiences revolutionise the way the world works? You never know, offices may just become a thing of the past.
---
Subscribe to our blog to get the latest Bullhorn news, updates and events insights straight to your inbox.

Subscribe to the Recruitment Blog
Subscribe for trends, tips, and insights delivered straight to your inbox.