Employment Trends: What Impact Did 2018 Have On The Recruitment Industry?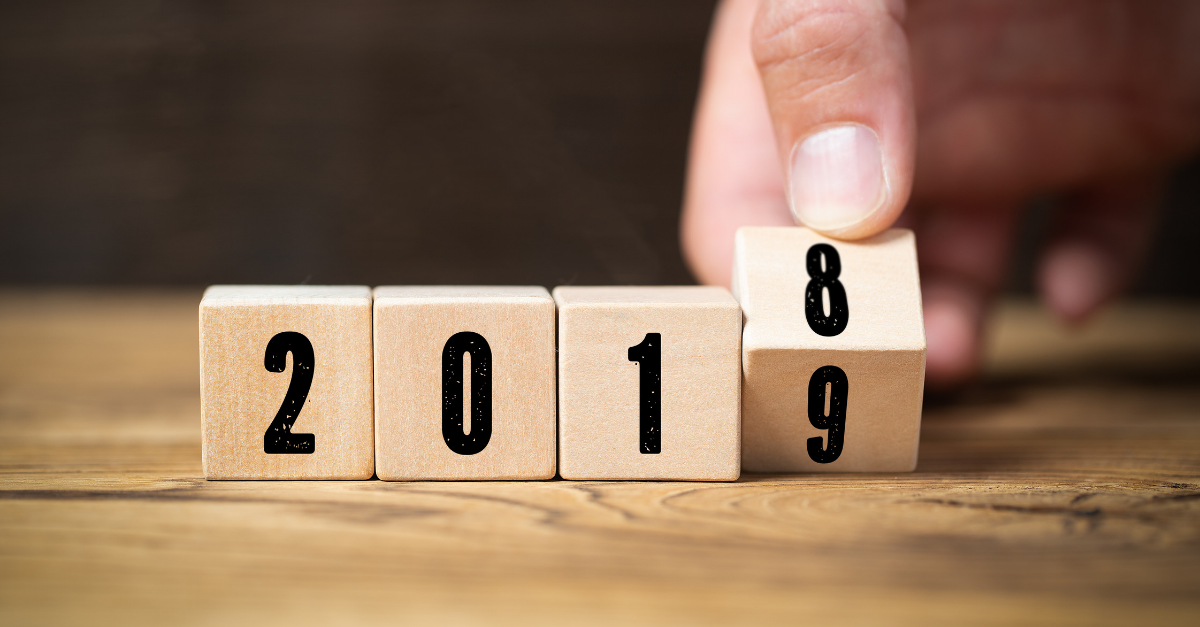 We began 2018 with research by the Confederation of British Industry (CBI) in conjunction with Pertemps Network Group in mind. The survey highlighted the opportunities and challenges that the UK labour market would face over the upcoming year and provided a comprehensive overview of the employment landscape based on responses from 299 private sector businesses. Now, as we begin 2019 it's the ideal time to reflect on how these predicted employment trends impacted recruitment in 2018 and to consider what the next 12 months might hold.
Firms Increased Headcounts
The research revealed that over half (51 per cent) of businesses planned to increase headcounts throughout 2018, with confidence highest amongst SMEs (58 per cent). Furthermore, 46 per cent of respondents had plans to increase permanent recruitment, with 69 per cent anticipating that they will maintain or increase temporary staffing levels. This echoes the findings of the 2018 UK Recruitment Trends Report, which revealed that 61 per cent of agencies expected to see an increase in hiring needs over the course of the past 12 months. In fact, The Recruitment and Employment Confederation (REC) revealed in their annual report that the recruitment industry reached a £35.7billion turnover (an increase of 11 per cent) despite ongoing Brexit concerns. Whilst the increases in headcounts across various labour markets provided plentiful opportunities for agencies, this was not without challenge.  
Uncertainty Around Brexit Prevailed
Pertemps's research also revealed that employers do remain uncertain about the UK's relationship with the EU and lack clarity about the nature of the future business environment. In fact, half of those surveyed believe that the UK's attractiveness as a place to invest and do business has decreased over the past five years, and 63 per cent expected this will diminish further over the next five years. Data from the 2018 UK Recruitment Trends Report echoed this: 70 per cent of professionals cited Brexit as a top macroeconomic issue, with one third saying it's their biggest individual concern.
Additionally, 79 per cent of employers highlighted their concerns about skills gaps; 49 per cent were worried about their access to labour supply, and 43 per cent weren't optimistic about their ability to access highly skilled migrants. Consequently, your agency's role as a strategic recruitment partner will have – and will continue to – grow in importance. Ensure that you have robust candidate attraction strategies that tap into disparate talent pools, and focus on developing marketing campaigns that not only ensure you're communicating effectively with talent but also demonstrate your expertise to employers.   
Diversity And Inclusivity Were Hot Topics
The vast majority of respondents – 93 per cent – believed that this year, more so than ever, a diverse and inclusive (D&I) workforce would be vital to their future success. Seven in ten firms have introduced or extended flexible working, and 52 per cent of businesses recognise that an inclusive workplace helps attract and retain staff – and this is set to continue into 2019. As D&I increases in importance, your agency is in a prime position to continue adding real value. Act as a strategic partner– produce content for your clients that shows diversity best practice and uses case studies of work with other companies. Offer to help clients review their existing recruitment practices to ensure they are inclusive.
The Gig Economy's Growth Boomed
The desire for flexible working led to a boom in the gig economy this year, with more employees than ever seeking alternatives to full time, permanent employment. The 2018 UK Recruitment Trends Report reveals that 59 per cent of agencies expected to increase the number of temporary placements made in 2018, compared to only 37 per cent in 2017. In fact, many agencies took proactive steps to better engage with contractors to make the most of the surging gig economy.
With the gig economy gaining pace, agencies had to ensure they were responsive to the changes that this will effect.  Those that historically didn't on the contingent workforce risked losing out to competitors if their business model didn't change to reflect the needs and desires of both candidates and employers.
Overall, 2018 was a year of continued growth and change for the recruitment industry, with employment trends pushing increased staffing levels. As 2019 begins it is clear that the key features driving the industry forward throughout 2018 will remain relevant in the months ahead. This means that agencies keen to succeed will need to continue to add strategic value to a market where skills shortages, geopolitical uncertainty and evolving working practices are taking centre stage.
---
The 2019 UK Recruitment Trends Report will be available before you know it to help your agency prepare for the year ahead. Until then, why not brush up on 2018's findings!

Subscribe to the Recruitment Blog
Subscribe for trends, tips, and insights delivered straight to your inbox.