Bullhorn Makes The Sunday Times' 100 Best Companies to Work for in 2016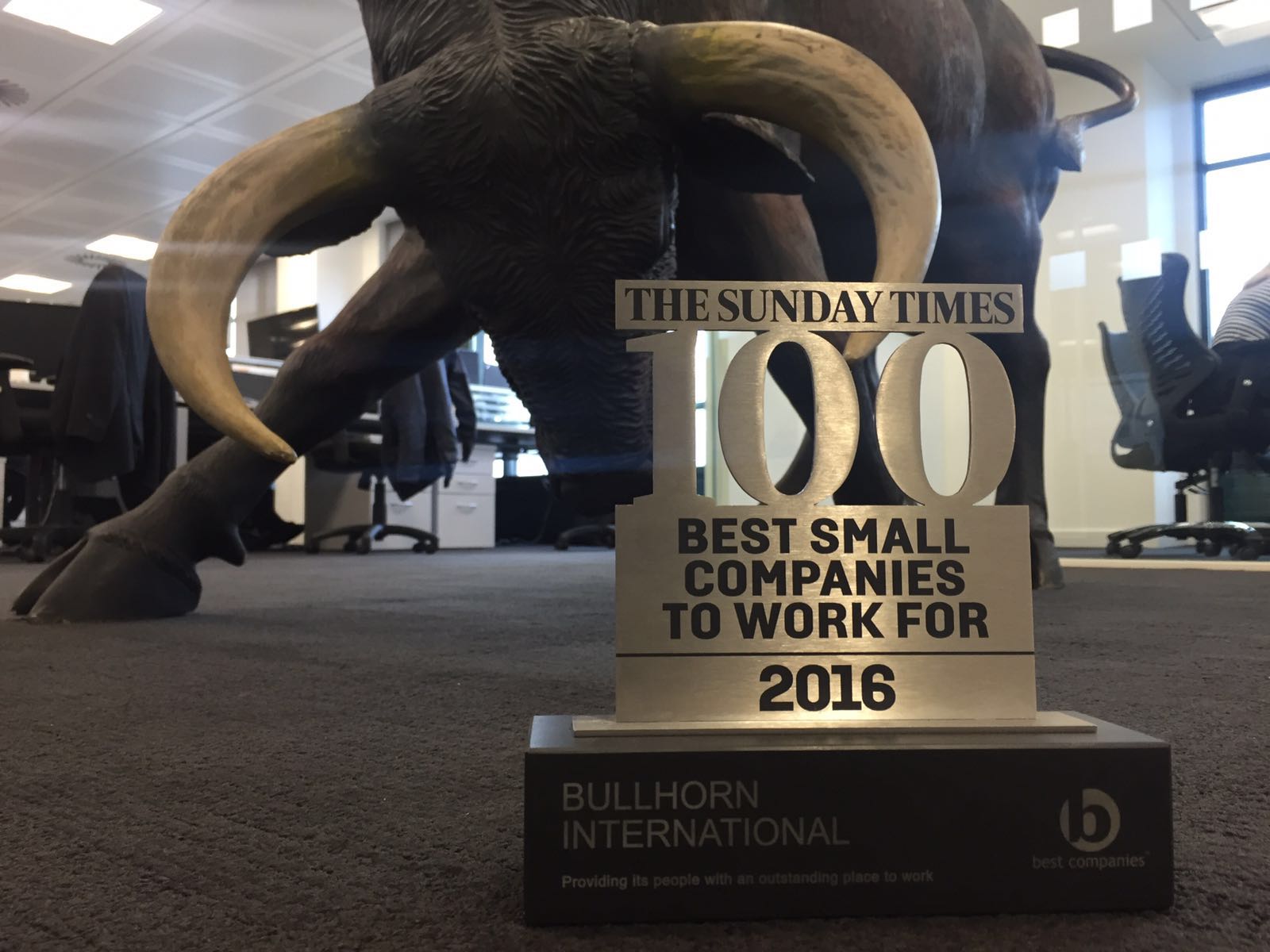 Last week, The Times released the results of its 16th annual survey and "Best Companies to Work For 2016." Almost a quarter of a million employees across Britain took part – 241,361 to be exact – by offering their opinions on bosses, working conditions, overall well-being, office culture, and staff perks.
This extensive workforce engagement research is one of the most meticulous studies performed in the UK. New workplace regulations and day-to-day business concerns are accounted for to ensure complete parity when comparing results year-over-year. This year, more than one thousand companies registered to take part.
Bullhorn, however, despite being a new entrant in 2016, landed in the top 50 Best Small Companies to Work For in 2016, coming in at #44.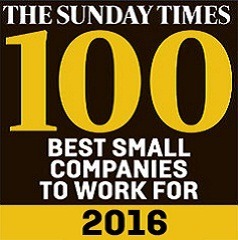 Bullhorn is proud to declare that 89% of staff see a positive future with the company, and an incredible 95% are positive about where the business is going.
However, it shouldn't be a surprise that employees love working at Bullhorn – staff benefits include a newly announced unlimited holiday scheme, and year-over-year revenue has more than doubled to £15.5m. Even better, Bullhorn has spent £195,000 of this revenue on training opportunities.
Bullhorn's staff has also joined forces with ''a huge range of fundraising, mentoring, and awareness-raising activities," says Managing Director Peter Linas. This means that "staff can take their careers beyond everyday working life to further pursue the causes and interests that are important to them as individuals."
Bullhorn is proud to be an employer of a "strong, vibrant, and inspiring workplace culture" made up of happy and healthy individuals.
Subscribe to the Recruitment Blog
Subscribe for trends, tips, and insights delivered straight to your inbox.